About this Event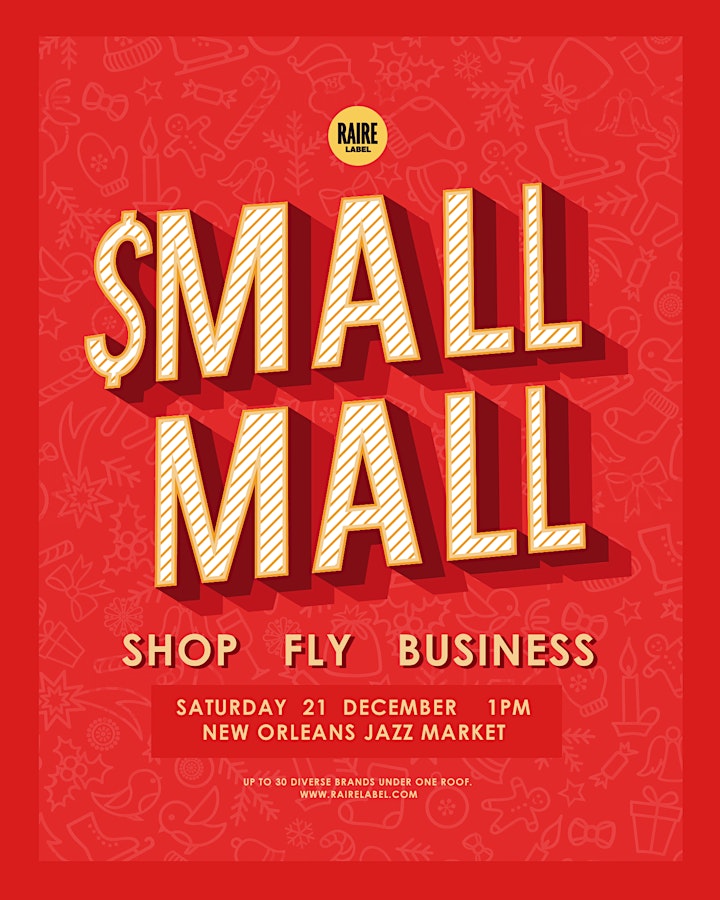 WHAT
Holiday Shopping Made Fly AF!
WHO
All professionals, creatives, and tastemakers who shop fly business and need to grab holiday gifts the weekend before Christmas.
THE NEW ORLEANS JAZZ MARKET
The perfect venue for shoppers to support small biz + drink and eat.
SMALL BUSINESS LINE-UP
Embracing Autism (15% off 2+ items from 1P-3P, 10% off 2+ items after 3P)
I Need Energee (All Beaded Bracelets: 4 for $20 / Rings: Buy 2, Get 1)
Kewon Hunter Photography (Raffle Details Coming Soon)
Ohana Vintage (25% Off First Hour Of Event)
Raire Label (Special Offers OTW)
So Plush Boutique (30% off entire purchase)
The Pin Pusha (2 for $25 or 3 for $35)
Toasted By Tan (Mink Lashes: $10 For First Hour, 2 For $25 All Day)
Ugly Betty Boy Crush (20% Off 3-4 Bracelets, 30% Off 5 Or More Bracelets, 10% Off Any Purchase All Event)
Uptown Views Eyewear ($10 off all eyewear from 1P-2P, $5 off all day)
"DEAL BOOK"
Attendees will have access to special offers from all vendors.
DEALS COMING SOON!
FOOD TRUCK
TBA
SPIRIT SPONSOR
TBA
MUSIC
Holiday Hip-Hop, Pop, + R&B
CONTACT
info@rairelabel.com
FOLLOW RAIRE LABEL ON INSTAGRAM