About this Event
Meet SLBI in St. Louis for the inaugural Small Leagues, Big Impact Leadership Conference (SLBI). Two days of leadership development, workshops, idea sharing, story telling and more with fellow Junior League Leaders. Through Empowerment, Sisterhood, and Development, we will highlight our "UNSTOPPABLE STORY" as small leagues and leaders.
Conference will be held at the Holiday Inn St.Louis Downtown- Convention Center.
Holiday Inn St.Louis Downtown- Convention Center
811 N 9th Street, St.Louis, MO 63101
Tel: 314-421-4000
Group Code JLC
Registration = $200 per person includes workshops, open sessions, breakfast and lunch Friday and Saturday.
All workshops will be presented with the resources and view points of Small Leagues in mind.
Topics that will be offered at this conference:
Diversity and Inclusion , Nominating and Building a Leadership Line , Small League Policies , Using your Website and Resources Effectively, Membership Training, Recruitment and On Boarding, Story Telling, Fund Devlopment
Workshops Offered by:
Vicki Clark, Anne Dalton , Digital Cheetah ,Lisa Vaughan, She Said , Julienne Ryan, and Laura Kozak.
Keynote Speaker
Sue McCarthy, founder and CEO of the Vault Luxury Resale and author of Good Better Best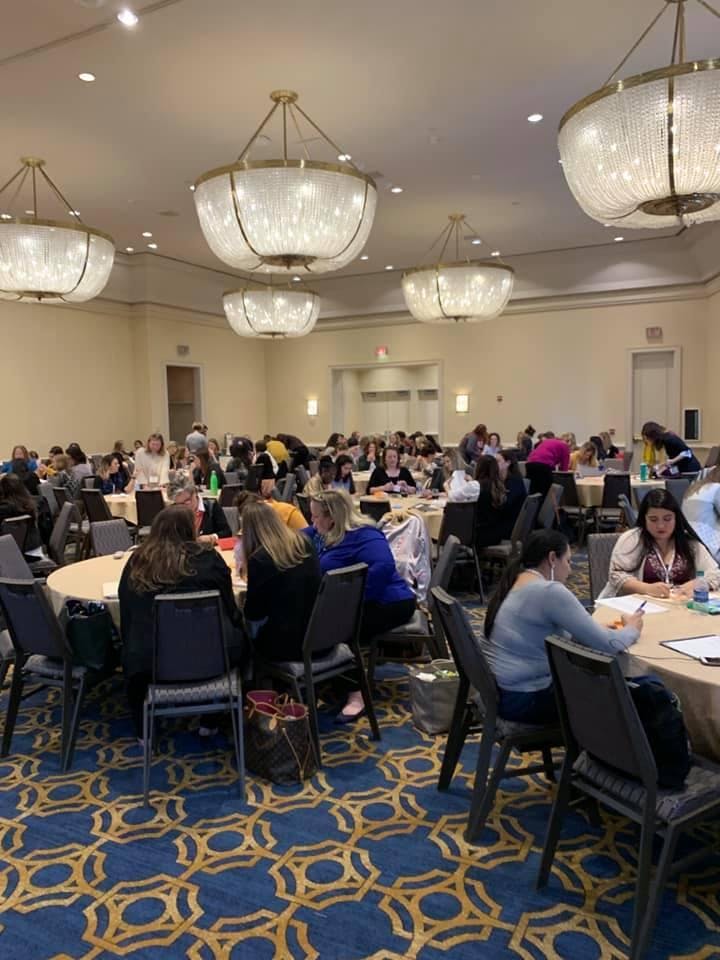 AGENDA
Thursday Sept 26th
6pm Registration Opens
7pm Free Cocktail Reception Sponsored by Holiday INN
Friday Sept 27th Day 1
7:30am Registrations Opens
8:00am Breakfast ( Breakfast is included with Registration )
8:45am Welcome & Introductions
Open Plenary = Storying Telling, Our Personal Junior League Story with Julienne Ryan
10:00am Workshop Sessions/Electives
1) Nominating Process & Building Pool for Small Leagues /Anne Dalton
2) Recruitment/On- boarding / Lisa Vaughan
3) Effective Website /Digital Cheetah
11:30am 15 min Break ( Expo tables and Digital Cheetah League Appointments )
11:45pm Lunch / Keynote Speaker Sue McCarthy author of Good, Better, Best ( Lunch included with Registration )
12:30pm 15 min break ( Expo tables and Digital Cheetah League Appointments )
12:45pm Workshop, Workshop Session/Electives
1) Nominating Process & Building Pool for Small Leagues/ Anne Dalton
2) Fund Development/Laura Kozak
3) Recruitment/On Boarding / Lisa Vaughan
2:15pm 15 Min Break (Expo tables and Digital Cheetah League Appointments)
2:30pm Workshops
1) Polices for Small Leagues / Anne Dalton
2) Fund Development/ Laura Kozak
3) D & I / Vicki Clark
4) Revamping GMM /Lisa Vaughan
4:00pm Adjourn for the evening
6:00pm Sip and Shop Excursion $5.00 per person
Saturday Sept 28th Day 2 ( Wear your Junior League LOGO Wear)
8:00am Networking Breakfast ( Breakfast is included with Registration )
9:05am Workshop, Workshop Sessions/Electives
1) Polices for Small Leagues/Anne Dalton
2) D & I /Vicki Clark
3) Revamping GMM/Lisa Vaughan
4) Website/Digital Cheetah
10:25am Break
10:30am Workshop, Workshop Sessions/Electives
1) Organizational Change / Vick Clark
2) What to do When Members Won't Do, it's not what you think. / Lisa Vaughan
3) Story Telling/Julienne Ryan
11:45pm Lunch/ Guest Speaker 'She Said" Story telling ( Lunch included with Registration )
12:45pm Break
1:30pm Workshop
1) Organizational Change/Vicki Clark
2) What to do When Members Won't Do, it's not what you think. / Lisa Vaughan
3) Story Telling/Julienne Ryan
3:00pm Closing Plenary = Speaker/Vicki Clark
4:00pm Adjourn
Evening Excursions TBA