Description
Topic: Small kit, big results!

Justin will discuss how he's honed his photographic style in order to make calculated and informed decisions on the bare essential equipment he needs to perform his job. He'll cover the types of lenses he chooses to photograph weddings and portraits, as well as the lighting tools needed to achieve specific creative looks. Justin has spent lots of money on the wrong gear, so you don't have to. Find out why the lens you've been coveting might be the wrong tool for the job.


About Our Speaker: Justin Haugen
Justin is a professional photographer from Tucson, Arizona by way of Germany and Korea. He's been a photographer for twelve years picking up photography in the early years of the modern digital era. Starting in automotive editorial photography, he's since traded photographing fast cars for weddings and creative portraits. Shooting full-time for the past four years, he has a passion for creative off-camera light and helping photographers unveil some of the more elusive nuances of lighting that pose challenges in our our photography on location. http://justinhaugen.com/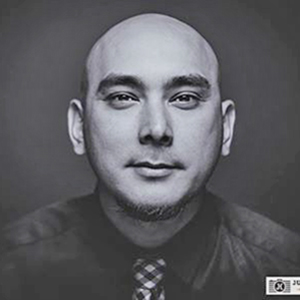 Schedule of Events:
6:00 - 6:30pm Check-in & Networking (Please do not arrive earlier)
6:30pm Doors Open & Announcements
7:00pm Featured Speaker
8:30pm Prizes & Meeting Close
Refund Policy:
Before booking workshops, carefully review your seminar/workshop information, including location, date, time, and cost. Refunds will not be granted. For questions please reference our Attendee Policies.