Small Inputs. Big Outputs: How to Change Sales Results with Minimal Effort

Wednesday, October 19, 2011 from 12:00 PM to 1:00 PM (EDT)
Event Details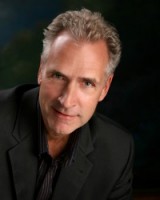 This Whale Hunters call is open to the public. You must register in order to receive the call-in phone number and participant code!
In medicine there is a concept called Minimum Effective Dose, which states that the best dose is one that is one that's the smallest AND that gets the best results. 
In sales and business - or any kind of growth endeavor - it is easy for us humans to drop into overwhelming activity and then disappointment ensues when all that activity yields very little. 
In this teleconference, Bill Caskey will share with you his experiences in working with companies who have implemented the concept of 'super leverage' in their sales process and growth plans. He will give you five areas that you should examine to generate the best results with the minimum dose. 
If you are working very hard and still disappointed in your results, don't miss this interview!
Bill Caskey, founder of Caskey Training in Carmel, Indiana, is a sales development leader and experimenter.  His ideas about selling are convictions about life, money, and meaning. He has coached sales professionals and executives for over 19 years. And his philosophies and strategies have fueled explosive growth in sales and profits for clients.

Bill has given over 3,300 workshops to groups in over 150 B2B Industries. He has invested over 22,000 hours consulting and training these companies in the last 19 years. He is a 1978 graduate of DePauw University with a degree in Business Administration.

Bill is a great friend of The Whale Hunters, and we always learn a lot from him.

Purpose:  Advice for CEOs, sales managers and sales people on how to get "super leverage" in your sales process.
 
Talking Points:
Can you really get better results with less effort?

What is "super leverage"?

What are the five areas that you should examine?

What benefits can you expect?

If you would like to ask specific questions of Bill Caskey for this interview, please email your questions before or during the event to info@thewhalehunters.com.
 
e. info@thewhalehunters.com
p. 888.355.0270
www.thewhalehunters.com
When & Where

Conference Call




Wednesday, October 19, 2011 from 12:00 PM to 1:00 PM (EDT)
Add to my calendar
Organizer
The Whale Hunters
The Whale Hunters is a strategic sales coaching company that helps businesses grow fast by making bigger sales to bigger customers.