About this Event
Small Houses
Small Houses is an Austin, TX-based alternative country project featuring the songs and poems of Flint, MI-native Jeremy Quentin. Artfully crafted with finger-style guitar and softly sung melodies, the bars of his new album Still Talk; Second City describe the people, the love, and the homes of Quentin's life.
Still Talk; Second City is the result of a one yearlong effort, borne of the exhaustion from too much time spent moving. Prompted to flee to Atlanta with the intent of an indefinite stay, Quentin's eight months of living and recording was funded by various odd jobs and sleeping in the car – anything to keep the project alive. All-night restaurants and friends' homes were among the venues where he recalled the memories of the hometown suburbs that suffuse the album, while shades of influence from poets like James Wright, Jim Harrison, and Seamus Heaney hover like weighty ghosts in the background.
Featuring guest appearances by artists including Mike Brenner (Magnolia Electric Co., Songs:Ohia), Samantha Crain, Erin Rae (The Meanwhiles), and John Davey, Still Talk; Second City celebrates the survival of winning out of "the worst and the longest time" and the drive to create a home outside of the one we already had ("I want something better, mean weather, revelier" – "South, Southern"). Other songs struggle with the want and need to leave, but reveal the need missing, or withheld ("I hear you're lucky on me, honest, and torn to beat up my 99′′ – "Staggers and Rise"). "Still Talk" eavesdrops on imagined conversations, wished for but never had: "I want to make my real life static, real life when it's worth, braided veins and a headlight coming, and a real list of words saying, 'your mom and I still talk'".
Damon Moon, the album's producer and engineer, was inspired by the recording style of creators like Richard Swift (Foxygen, Tennis, Damien Jurado) and Roy Halee (Simon & Garfunkel, The Byrds), and took a hand in helping to write and serve as a sounding board across one of his most involved efforts to date.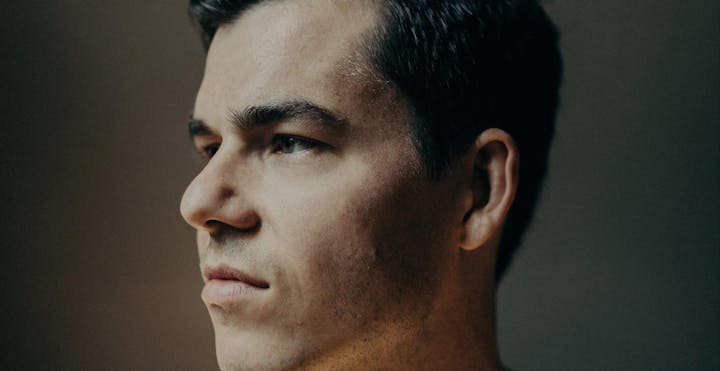 Moon Ruin
Moon Ruin is the new music project of Peoria, IL songwriter, Jared Bartman. Ephemeral yet timeless, it is the home where Bartman's new record, Slow Down Ego, can find repose. Having released music under his namesake for ten years, the move to Moon Ruin is a throwing off of preconceived notions and the pressure of expectation. Slow Down Ego is a manifestation of internalized anxiety; that uneasy feeling that follows you like a melancholy ghost. It nags your decisions and creeps into idle thoughts. As a catalyst to reckon with forces, both internal and external, it influences our lives. Engineered over the course of two years with producers Mike Noyce (Bon Iver, The Tallest Man on Earth, Aero Flynn) and Liam O'Brien, Slow Down Ego sees release on vinyl LP via Dilated Time Records and all digital services on April 6, 2018. Moon Ruin will tour the US in 2018 in a full band format featuring Mike Noyce and Dave Power (The Staves, Aero Flynn), and Brian Wells.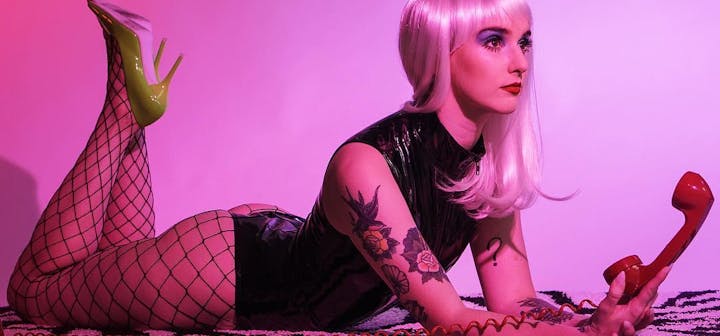 Emily Blue
Emily Blue's pop catalog is a phone call to another universe. Vibrant, neurotic, and genre-bending, the young artist pulls from some of today's most eclectic music personalities (think St. Vincent, FKA twigs, Billie Eilish). Moving far from her previous work, the upcoming record "*69" is less traditional and more character-driven, painting a portrait of Blue as a fiery pop-songstress from another realm.
Blue (and producer Max Perenchio) create forward thinking yet accessible pop tracks, landing spots on Starbucks Reserve Roastery playlist and Spotify's Factor Happy. In 2018, Blue independently toured, performing diverse sets in nightclubs, festivals, and gender / feminism conferences around the United States. She also partnered with Nikon for the release of their Z 7 camera, showcasing Falling in Love as the first Nikon-sponsored music video on the new product. Look out for a busy future for Blue, including new music, visuals, and interactive live shows.