Small Heritage Grain Operation: Growing, Harvesting, Marketing & Processing

Saturday, June 13, 2015 from 10:00 AM to 4:00 PM (EDT)
Event Details
Gather together in the Lehigh Valley for an entire day dedicated to exploring the many components of starting a small heritage grain operation. Heritage grains have been gaining steady momentum among artisan bakers, brewers, and distillers throughout Pennsylvania as they search for superior quality and taste. Teena and Michael Bailey will offer up their experiences with beginning a heritage grain operation, including their triumphs and turbulent moments. The agenda for the day will also include field walks, discussions and equipment demonstrations by heritage grains expert Elizabeth Dyck of OGRIN and Tom Yasnowski. Tom Yasnowski, who runs www.allcropharvester.com, is an expert on the Allis-Chalmers All Crop series of combines, arguably the  harvester best-suited for small-scale  grain production.  Tom will overview the combine's operation, how to assess a used combine before purchase, and commonly needed repairs and maintenance. Among the other equipment that will be demonstrated is a farm-built, low-cost dehuller and a gravity table. The gravity table is being brought in by Robert Perry from NOFA-NY. The field day is appropriate for farmers as well food and beverage producers interested in gaining a deeper understanding of heritage grain production and how they might be incorporated into their offerings. Lunch will be provided and is included in the registration cost.
Funds for this event are provided by USDA NIFA Award #2011-51300-30697.
A Note from Teena and Michael:
 Red Cat Farm produces vegetable and herb bedding plants for sale at the Mill in Germansville (right down the road) as well as vegetables for market, and grains for flour and cooking. Our farm is small, so we rent local land plots for grain and more vegetable growing.
Although neither of us grew up on a farm, my involvement with agriculture brought us to Germansville in 1990 when we bought our 1 1/2 acre farmstead with barn and 1887 one room schoolhouse. First came the market garden, carved from lawn with poor soil. The garden area kept expanding, and there was a progression of changes: a small hoophouse, 30x72' passive solar high tunnel, compost heated hotbeds for bedding plant production. The about 5 years ago we added our first tiny crop of Red Fife heritage wheat; planted with a Johnny's seeder and cut with a power scythe. We were hooked on the idea of raising old fashioned grains, so the next crop we tried was emmer. Today we have heritage and open pollinated grains in varying size plots and fields totaling about 10 acres, with some of that in cover crop this year.
Michael is our chief equipment procurer, scouring the internet for pieces we needed to proceed. We've gathered mostly used smaller equipment for the steps in production, finding that small decent equipment is not always easy to come by. For milling, we learned of Castle Valley Mill, 2 hours away in Doylestown PA  where Mark Fischer does an incredible job of turning our grains into beautiful flour.
The learning curve was steep both for grain growing and equipment operation, and we are still learning as we go. Elizabeth Dyck of OGRIN, our local extension educators, and local farmer friends have helped us with the unending lists of questions we've had as we went from a 20 foot row to several acres. We are committed to using organic methods for all the growing practices. Our inspiration has come by reading about some of the fantastic heritage grains still in existence that we feel are begging to be brought back into production.
When & Where

Red Cat Farm
6113 Memorial Rd.
Germansville, PA 18053


Saturday, June 13, 2015 from 10:00 AM to 4:00 PM (EDT)
Add to my calendar
Organizer
PASA's Farm-Based Education Program
The goal of PASA's Farm-Based Education (FBE) programming is to empower farmers to implement farming practices that improve farm profitability and reduce the farm's adverse environmental impacts while producing safe and healthy food for the community. FBE events strive to offer delicious, local meals and provide ample farmer-to-farmer networking opportunities.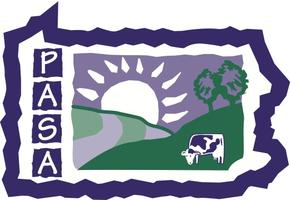 Small Heritage Grain Operation: Growing, Harvesting, Marketing & Processing