Multiple Dates
Small Group Leadership Development
Description
We all know what it means to grow in size. But, what does it actually mean to grow spiritually?
As Small Group Leaders we are going to unpack this idea and come up with a plan to facilitate the path to growth for ourselves and for our Small Group participants. The goal is to ensure we ALL GROW TOGETHER.
This two-part curriculum is a requirement for ALL of Christ Tabernacle's Small Group leaders. We are offering it on two consecutive Sunday's to ensure everyone can participate. The schdule options are:
PART 1: Sunday, February 3rd at 11am OR 1pm
PART 2: Sunday, February 10th at 11am OR 1pm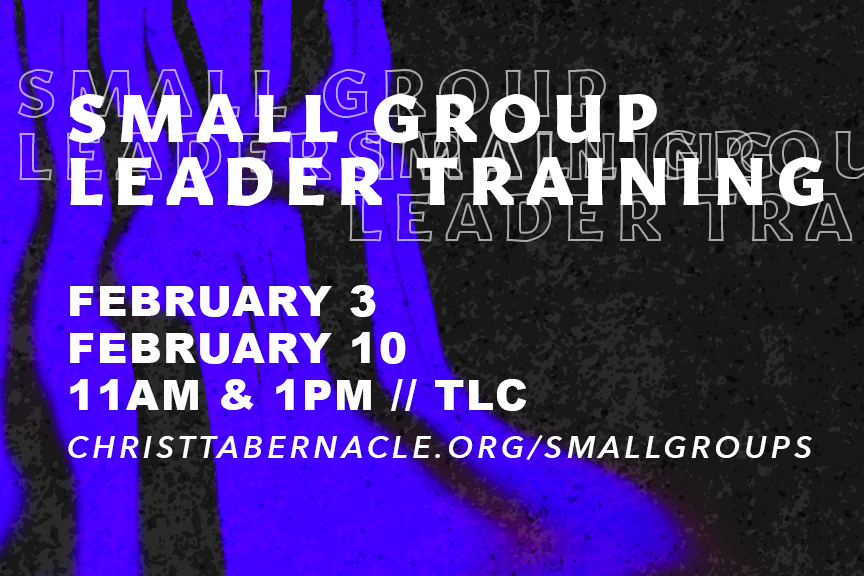 ---
Note: The Spanish Leadership Development will take place at CTB on February 10th and 17th.