Description
For busy business owners and entrepreneurs who would like to have more time and leverage.
Would You Like to Discover The

Top

5

Secrets of

Being

a

S

mall

Fi

sh and Getting

B

ig

W

ins

in Business..?
Just take 2 seconds to look at the image below and ask yourself what is the trend for businesses in the future?
What do you think is the preferred method of business survival in today's ever-changing market?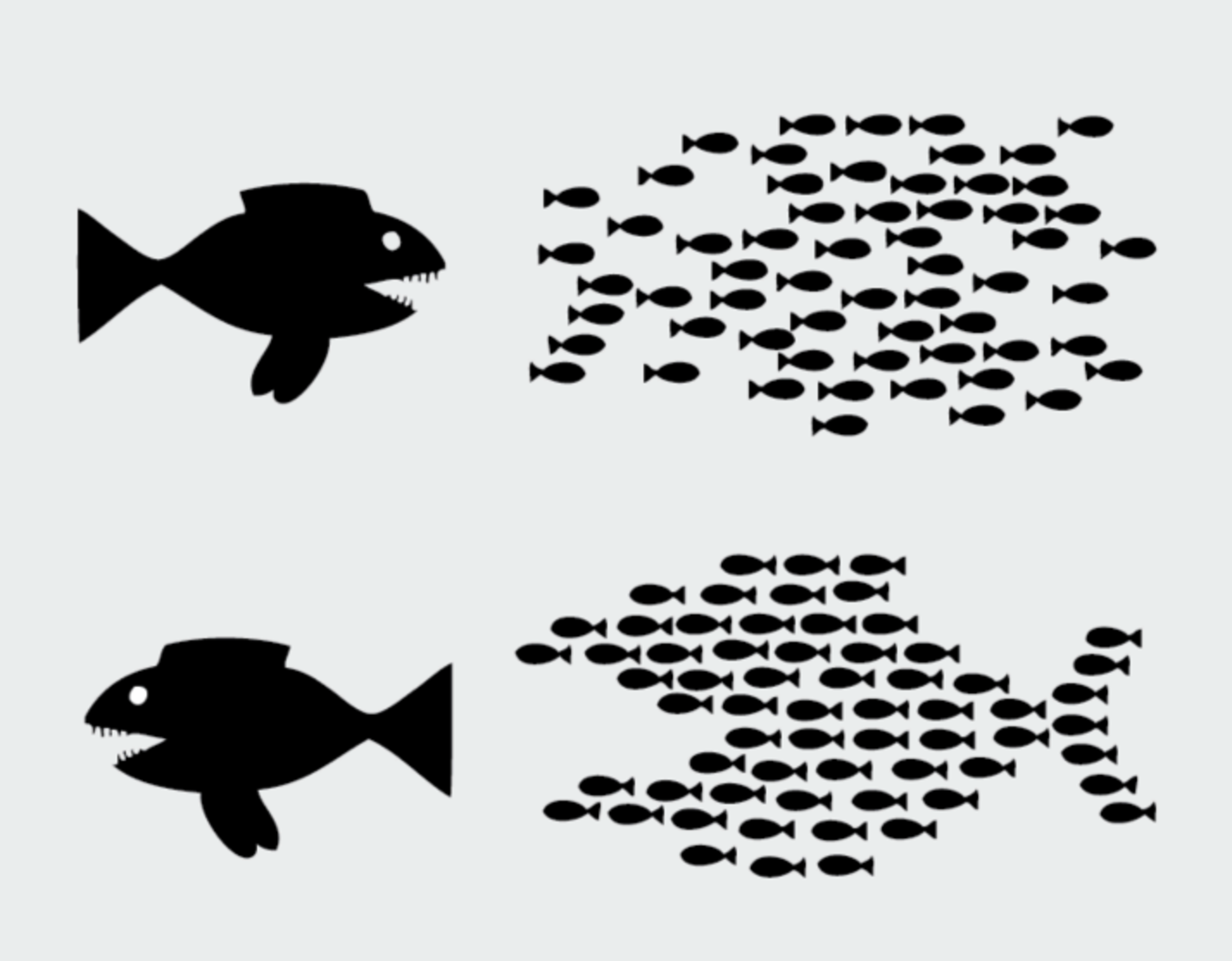 Would you want to play the game of business solo or do you prefer strength in numbers?
---
Dear Business Owners and Entrepreneurs,
Doing business is tough in today's time and age but there are ways to make it simple and easy.
Despite the bad news of many businesses closing down, there are ways to beat the odds. There are ways to become the next success story and not a failed statistic in the business world.
The Owners Circle R.A.I.S.E strategy will help you not only maintain your business but also help you to scale and grow to the next level quickly and safely through the art of leverage.
In our free workshop, Jonathan Quek will reveal what took 4 years and millions of dollars of painful lessons to learn. Start being a real business owner and stop being stuck in the same old trap of the past century.
At Owners Circle, we are here to create success for your business.
---
The Owners Circle R.A.I.S.E system will cover:
(R)aising funds to grow and scale your business to earn big profits
(A)cquire strategically to grow your business portfolio exponentially
(I)nfluencer marketing – how to build and grow a raving fan base at a fraction of the cost
(S)trategies for the 21st century – how to practice the art of leverage and grow through strategic partnerships and collaboration
(E)xiting your business – or continue to work in an expensive job – forever.
---
Testimonials
Derrick Chew, Founder of Hyde & Co.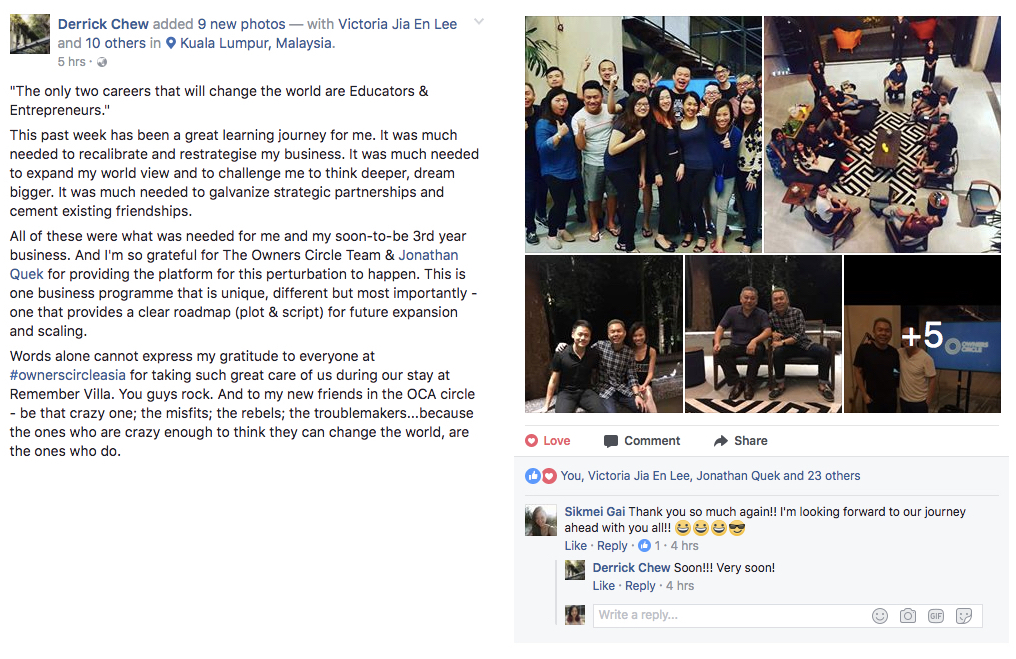 ---
Paul Kong, Founder of LaFame Bridal Mansion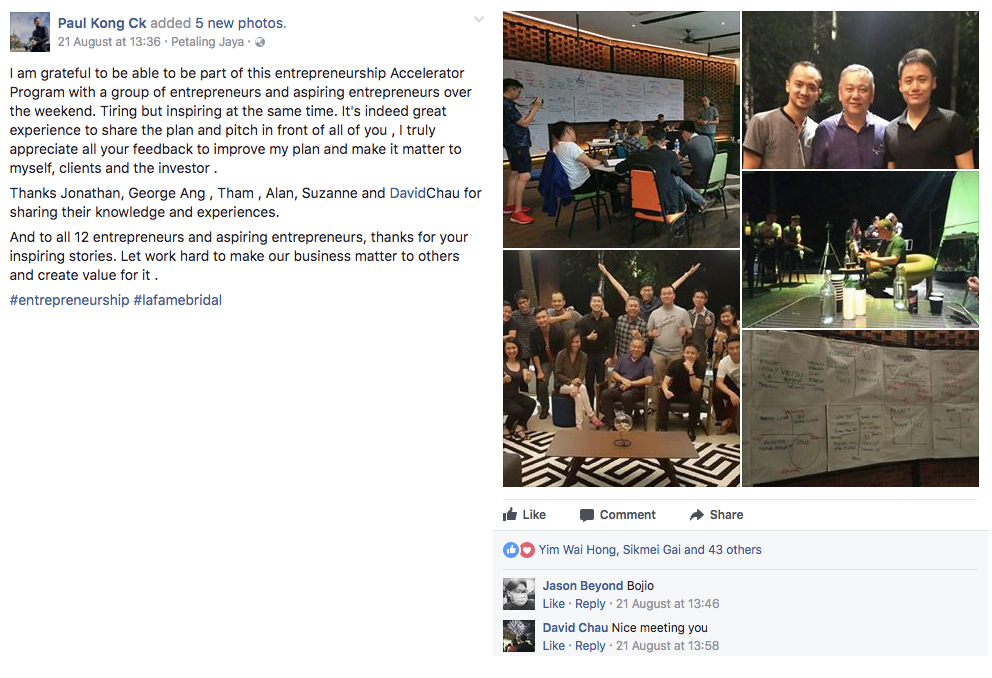 ---


Sign up for your free seat at our Small Fish Big Wins - The Power of Crowd workshop now!