Description
This Small Communities, BIG Solutions conference will allow attendees the opportunity to share best practices, discuss Southern West Virginia successes, explore opportunities that exist in the region and develop new connections and partnerships. A wide array of topics will be discussed by state, federal, community, educational and industry leaders. Some discussion topics include: Southern West Virginia's successes and opportunities; workforce development; community revitalization; education; manufacturing; broadband; addiction and recovery; and, a 2019 public policy look ahead.
Sponsors:
AEP
AARP
Sodexo
Marshall Health
N3
West Virginia Executive
Savage Grant
United Bank
MURC
For your convenience, we have reserved a block of rooms at the Holiday Inn and Suits. 400 2nd Ave SW, South Charleston, WV 25303
Attendees can call the hotel directly at (304) 744-4641 and identify themselves as participant of the Small Communities, BIG Solutions Conference.
Room rate: $110 per night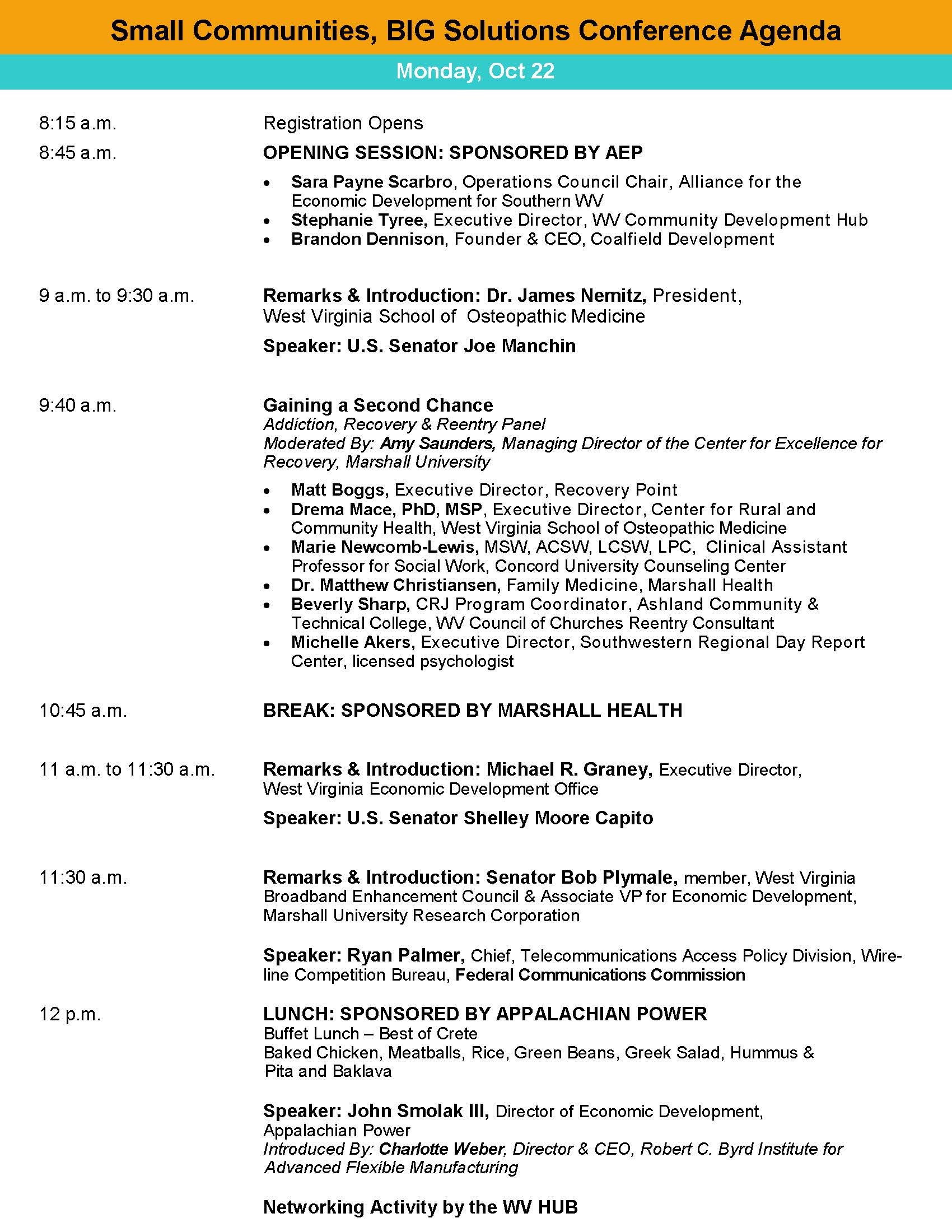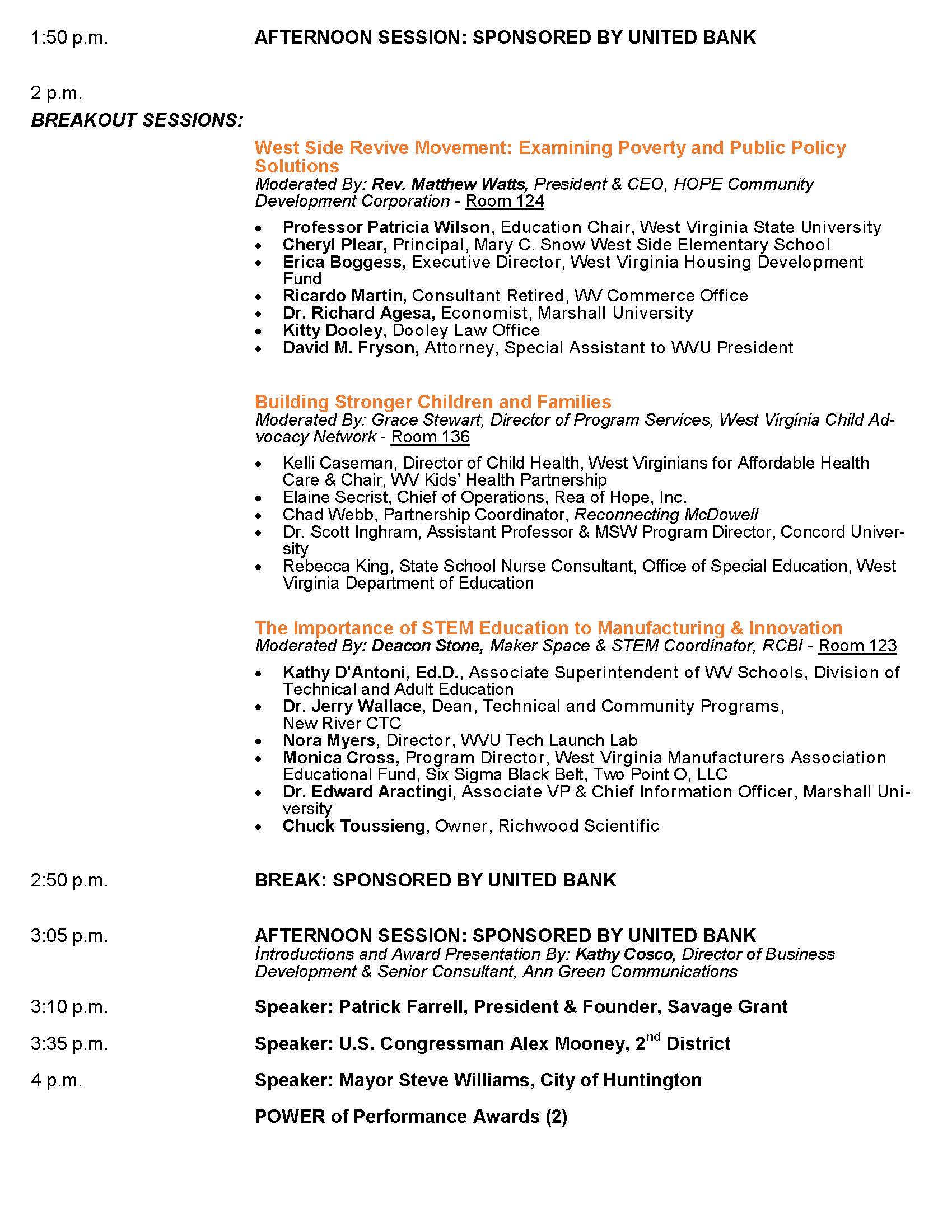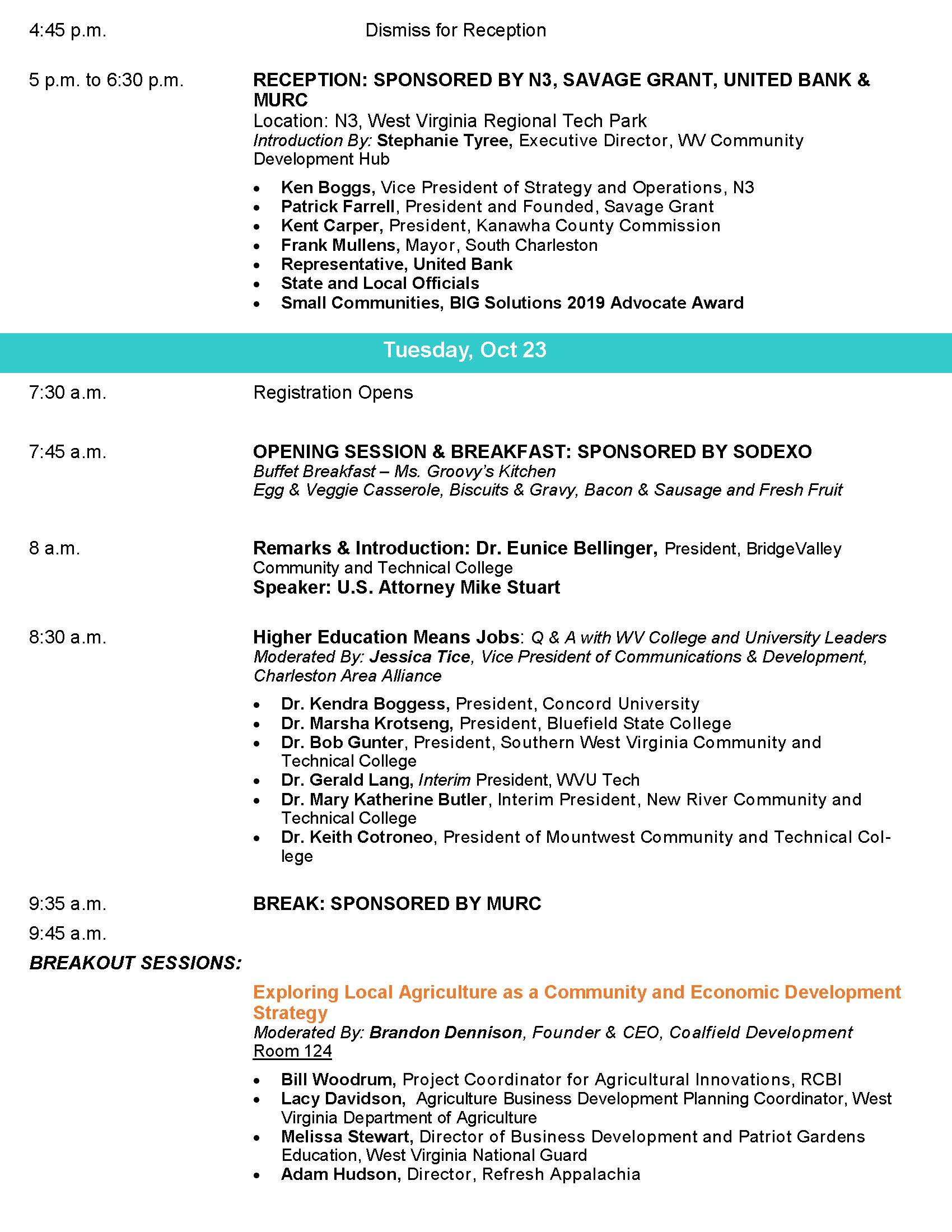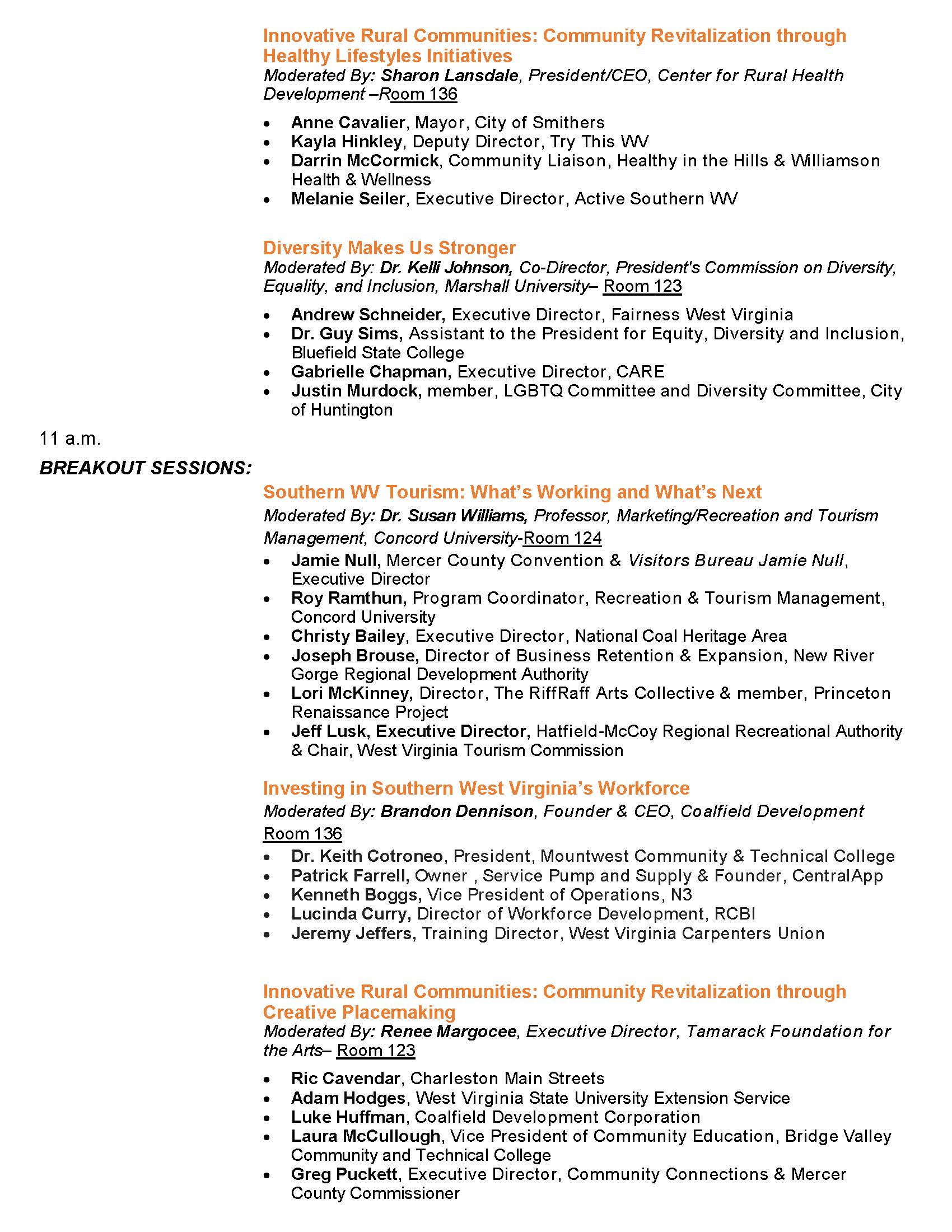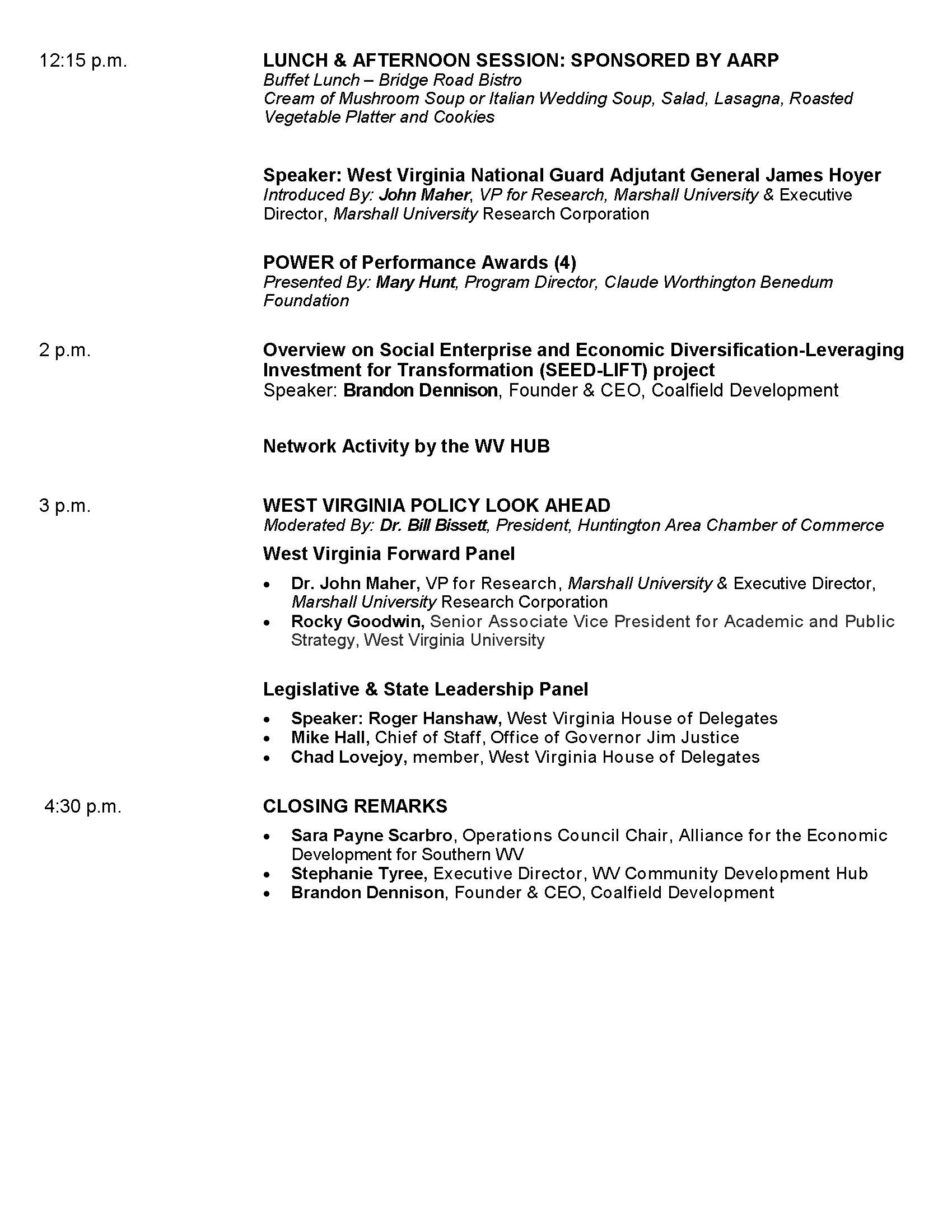 Organizer of Small Communities, BIG Solutions Conference