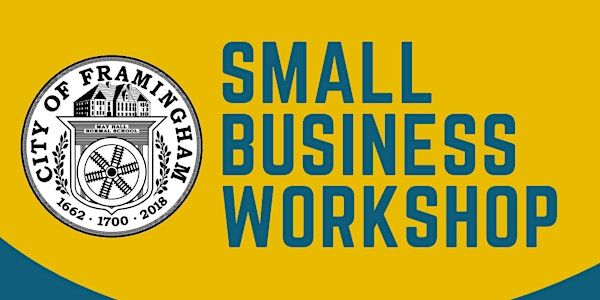 Small Business Workshop - 10 Steps to Business Success
10 Steps to Business Success - Hear from professionals from the Framingham Marketing Group (FMG) and learn how to grow your small business
About this event
During the first 30-minutes, hear from professionals from the Framingham Marketing Group (FMG) who will share their expertise on how to grow your small business. FMG is an affiliation of related businesses that can help you with all of your strategy, marketing, and promotional needs.
There will be at Q&A session for the last 30-minutes.
Professionals from Framingham Marketing Group include:
Wayne Arthur, Speed Pro - Graphics & Signage
Bill Bluestein, Bilmar Sales - Promo Products
Nancy Cantor, Cantor Consulting - Business Coach
Kathleen DelPrete, DelPrete Consulting - Marketing
Ethan Gordon, Gordon Multimedia - Web & SEO
Adam Greene, Green Lens Media - Video Production
Travers King, Northern Lights Entertainment - Events
Rob Levine, Levine Design & Illustration - Branding/Design
Teddy Sullivan, Scorpion Printing - Print
Chris Woolf, The Voice Depot - Voiceover Services
Register for this free virtual workshop and learn how to achieve your business goals and increase brand awareness. Open to all Framingham businesses.
Learn more about Framingham Marketing Group by visiting this website: https://www.framinghammarketing.com/