Small Business Technology Tour 2011 - Mountain View, CA

Tuesday, September 27, 2011 from 8:00 AM to 5:00 PM (PDT)
Event Details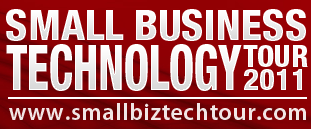 Small Business Technology Tour 2011
Check out the FULL agenda and most up to date speaker's list here.
We are thrilled to have you join us for the second annual Small Biz Tech Tour, produced by Smallbiztechnology.com, and look forward to seeing you there!
It will be a full day of information, insight, energy and fun… all about using technology as a tool to grow your business.
You'll network with your peers. Learn from experts. Speak with technology vendors. Participate in discussions. Eat. Win Prizes. And more – all with the goal of seeing how you can leverage technology and empower your business for growth.
For the latest agenda, speakers and information be sure to check the tour website. 
9:30 am
How Analytics Can Boost Your Sales and Get You New Customers
Alex Chang, Founder, Roost
Ramon Ray, Editor & Technology Evangelist, Smallbiztechnology.com
Measuring your online marketing activities is essential to understanding what works and does not work. The only way to know what to keep investing in and what to stop investing in is if you are using analytics to measure your online activities.
Email, web sites, social media, video – you can measure all of this to great detail with the right tools. Attend this session to learn what those tools are and how to interpret the numbers into profitable dollars.
Panel: How Smart Business Use Mobile Technology To Boost Productivity
Lawrence Coburn, DoubleDutch
No productive business owner (or their employees) can be in the office all day long.
You have to leave the office (and some of you might not even HAVE an office) to visit customers, make sales calls, visit your lawyer and take your children to choir and softball practice.
     When you're on the road it is critical that you are able to be as productive on the road as you are in the office. Mobile technology makes this all possible. In this session you'll learn some of the important ways you can leverage your smartphone and other mobile technology for your business.
11:30am
Cloud Computing: Boost Productivity and Stay Secure
Dal Gemmell, Symantec
Raj Sheth, Co-founder, Recruiterbox
Cloud computing is one of the most important technologies for small business owners. It enables you to move faster and be much more productive. Without software to install you can "instantly" have a new employee in a remote office connected to your company. There are less calls to an IT consultant to fix a software conflict.
However, you must take precautions. What cloud vendor do you use?        How can you be secure?
12:30pm
LUNCH & NETWORKING
2:00pm
Panel: Use Online Marketing To Date Your Leads & Marry Your Customers
Tyler Garns, VP of Marketing, Infusionsoft
Frederick Vallaeys, AdWords Evangelist, Google
Stop yawning (because you think you know it all). Stop crying (because you're so frustrated). One of the most powerful ways to nurture leads, build relationships with your customers and find new customers is through online marketing. This includes social media, web sites, email marketing and blogs.
In this session you'll hear from experts best practices, tips and insight in how you can leverage online marketing to truly BOOST YOUR BUSINESS.
3:00pm
Stop Selling: Use Content, Incentives and Engagement To Boost Sales
David Ramadge, Head of Local Business Development, eBay Inc
Mike Johnson, Vice President, North Social
Irene Koehler, Almost Savvy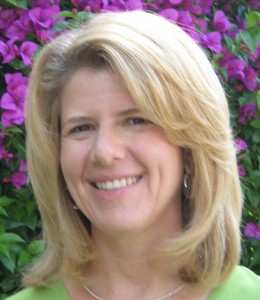 For years we've been SELLING to our customers and trying to make the next buck. However, instead of the "hard sell", you'll learn in this session why its important to produce great content that will turn potential customers into new customers. Content will turn one time customers into repeat customers.. As their trust in you grows, they begin to want to buy from you – also known as inbound marketing. Small businesses need to really become great producers of content – essentially online publishers. In this session you'll learn how to produce great content and use it to increase sales and build loyal customers.