Description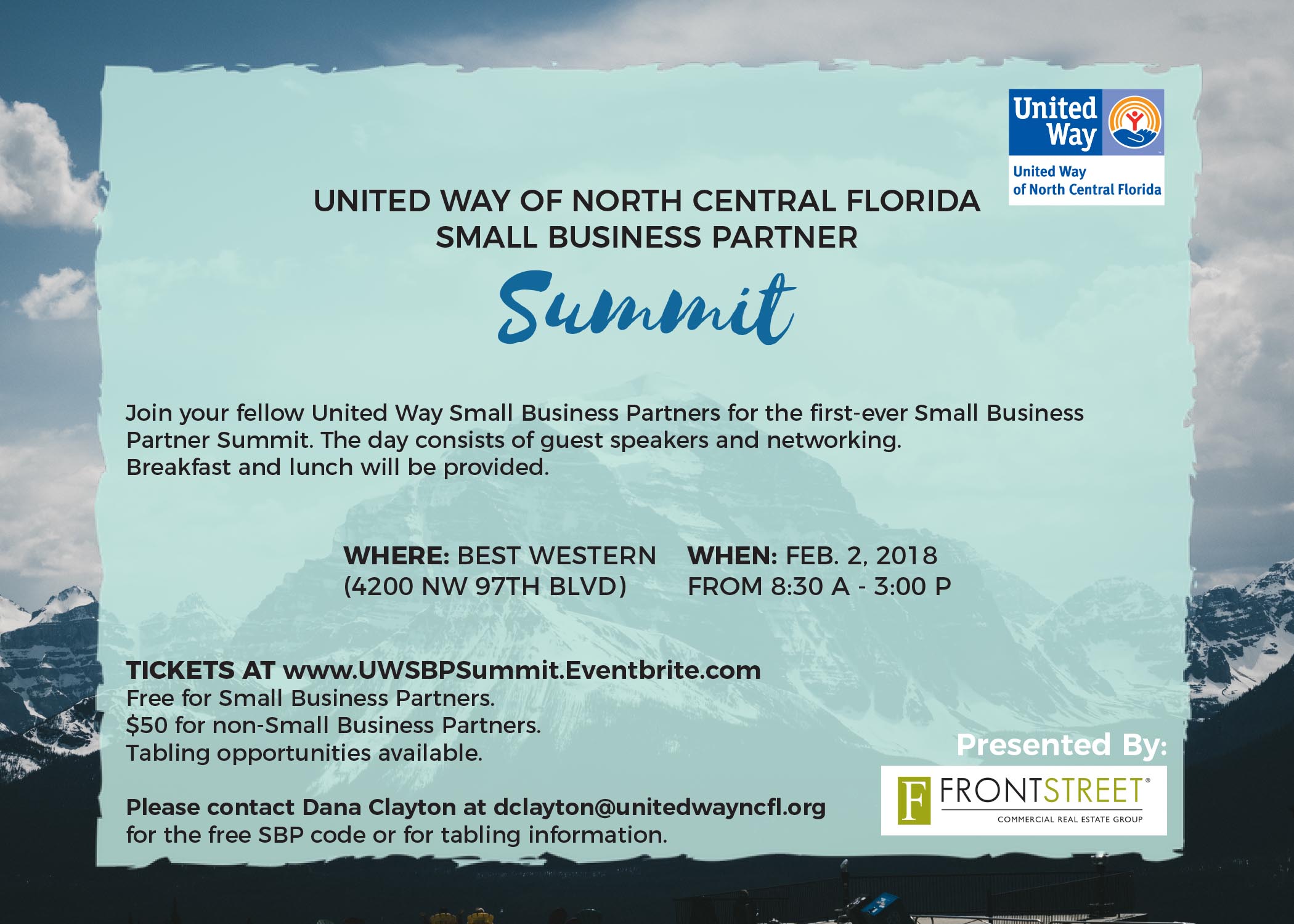 United Way of North Central Florida presents the first-ever Small Business Summit. Join your fellow small business owners for this day-long event that provides an opportunity for local small business owners, managers and entrepreneurs to learn, network and grow. The program will present tools, strategies and best practices to successfully compete in a rapidly changing economic and business environment.
We will have three speakers for the day. Our speakers will be Mary Reichardt, Corporate Director of Marketing of Butler Enterprises, Bill Dorman, Lead Consultant of CrossLinear and Mark Wilson, President & CEO of the Florida Chamber of Commerce.
Friday, February 2, 2018 from 8:30 a.m. - 3:00 p.m.
4200 NW 97th Blvd, Gainesville, FL 32606
Breakfast and lunch will be provided.
The first ticket for this event is free for Small Business Partners or $50 for extra tickets or for non-Small Business Partners.
Please contact Dana Clayton at dclayton@unitedwayncfl.org for the free Small Business Partner code or for tabling information!
Special thank you to Front Street Commercial Real Estate Group for sponsoring this event!