Small Business Seminar on Digital Marketing - Bend
Description
Are your ad dollars being wasted by driving traffic to a slow website? Find out how page speed affects conversions.

What's your strategy for re-engaging with customers that don't buy?

Connected TV is Traditional TV but with the precision of targeting. Are you effectively using TV to build your audience?
The digital landscape is ever-changing, but don't let that scare you. More importantly, don't let it bury you.
In this workshop, we're bringing in the experts from Convertly to demystify the importance of things like page speed, analytics, security, marketing efforts, and show real examples of how these affect your business.
Learn more about what Convertly can do for you.
The first 20 attendees will receive a free gift!
All attendees qualify for a free 1 hour digital strategy session with Kit.
---
About Kit:

Kit Arper is a Portland-based digital marketing expert for Adtaxi who shares his time between Portland and Central Oregon, working across multiple industries, including travel/hospitality, tech start-ups, automotive, e-commerce, & more. As an avid trail runner, rock climber, and skier, he recognizes and appreciates Central Oregon's unique landscape and abundance of world-class recreational opportunities. Kit's expertise includes digital marketing consulting and finding the most meaningful opportunites across multiple channels.
---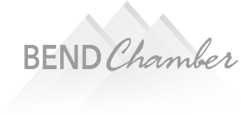 With over 1,200 members, the Bend Chamber is one of the largest Chambers of Commerce in Oregon and one of the largest in the Pacific Northwest.
The Bend Chamber has been an advocate for the business community for over 85 years. Encouraging business development, support, retention, and recruitment to community development, information dissemination, and issues management, the Bend Chamber takes the lead – yesterday, today, and tomorrow.