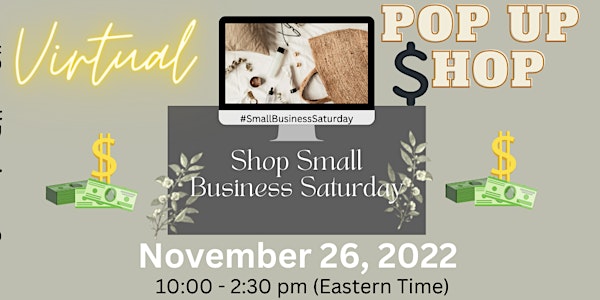 Small Business Saturday Virtual Shopping with the Coalition
Support Small Business Owners of our Coalition Organizations, shop vendor virtual stores (Zoom breakout rooms) and learn about each group.
About this event
As organizations founded by and for business and professional women, we are pleased to announce that The Coalition of Business and Professional Women's Sororities will once again host a virtual shopping experience!
It is important that we tangibly support women business owners, especially our members. This is a great way to kick off the holiday shopping season.
We invite you to Save The Date and join us for a Virtual Small Business Shopping Experience on Saturday, November 26, 2022, from 10 AM to 2:30 PM (Eastern Time).
The concept of a virtual mall began in 2021 with the four organizations. Each vendor will have their own store in a Zoom breakout room. Virtual shoppers can go from store to store to shop; all from the comfort of their own home or chosen location.
We are soliciting up to 60 diverse vendors. During the event, we will share information live on each organization's social media channels to educate about our missions and goals.
With your support, we look forward to a successful event that will help to support our Sororities' small women-owned businesses.