Small Business Safety/Security Meeting | Middletown Small Business Alliance
Join us for cybersecurity for small businesses from Opti-Vise and safety/security tips from Chief Birk.
About this event
Three Critical Cybersecurity Action Items to Protect Your Company from Cybercrime: Small Businesses Get Attacked Too!
Kyle Hamilton, Vice President and Co-Founder of Opti-Vise IT will be presenting three cybersecurity action items that you can apply to your company's IT effort to ensure that you are safe and protected from cyberattacks. While there are numerous checks and maintenance that need to be performed on a daily, weekly, and monthly basis, Kyle is going to present the most critical points that you should consider and implement in the risky business IT environment.
City of Middletown's Chief of Police, David Birk will present topics on safety and security, including tips to keep your business more secure.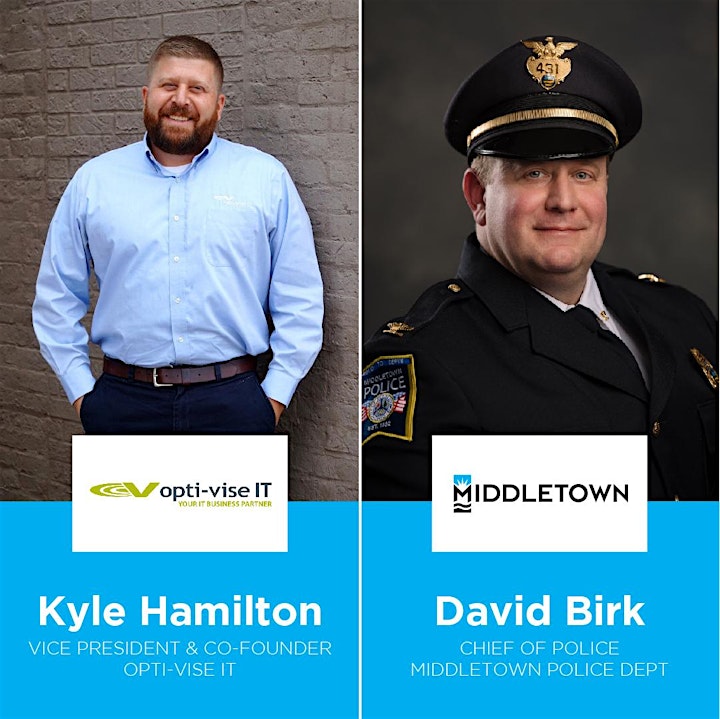 Organizer of Small Business Safety/Security Meeting | Middletown Small Business Alliance