Description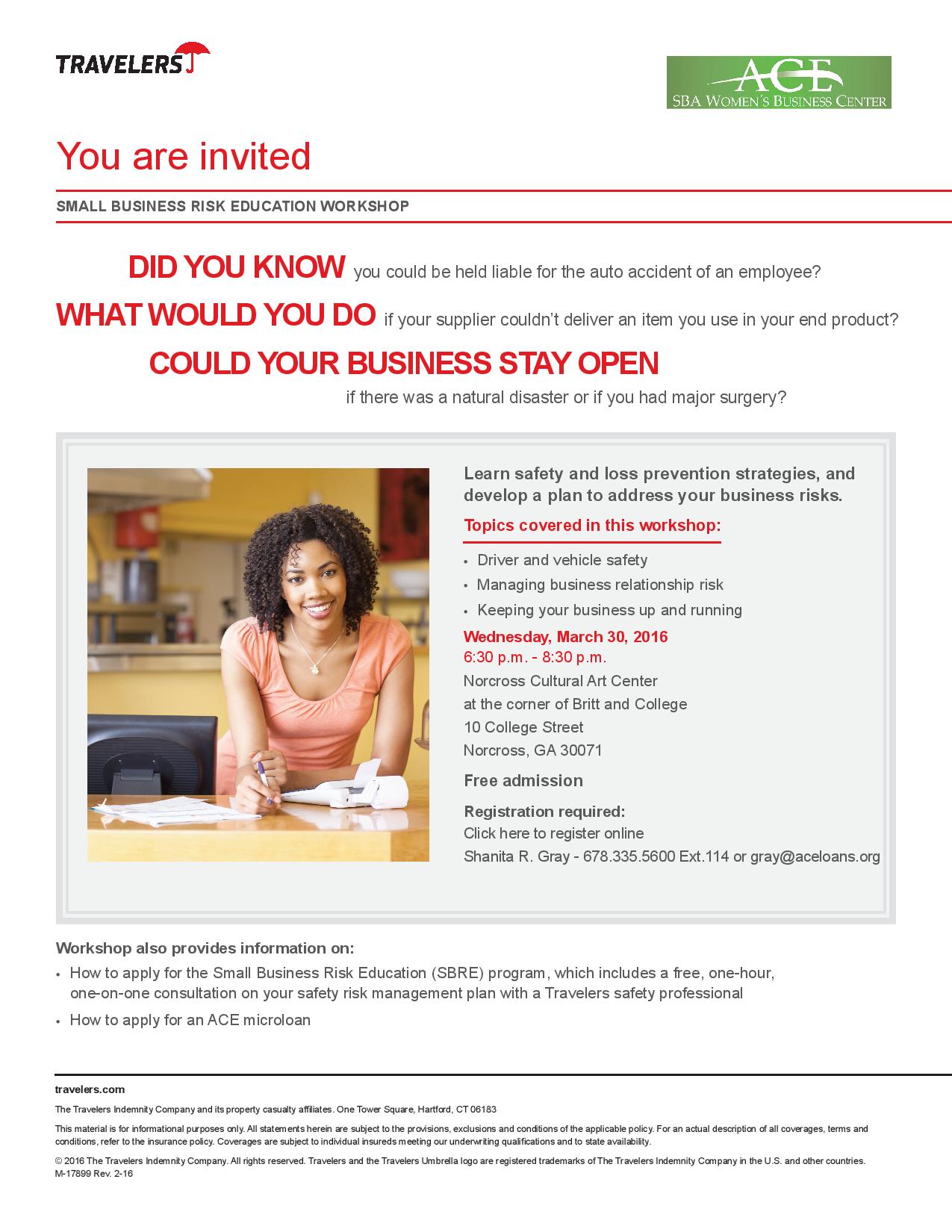 Learn safety and loss prevention strategies, and develop a plan to address your business risks.
Free Admission
Organizer of Small Business Risk Education
The ACE Women's Business Center understands the needs of small businesses, both start-ups and existing businesses. We also know what it takes to successfully obtain small business funding. We know the challenges small businesses face, and we have the knowledge and experience to provide the training and support small business owners need to be successful.
Funded in part through a cooperative agreement with the U.S. Small Business Administration, and conveniently located in the heart of downtown Norcross, the ACE Women's Business Center (WBC) provides a full range of services for women entrepreneurs at all stages of planning, implementation, and growth. Services are offered in English and Spanish.