Description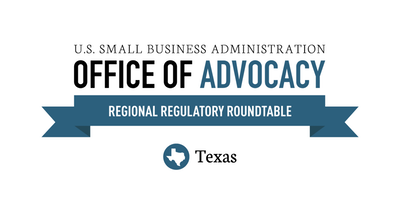 In furthering the goals of presidential executive orders on regulatory reform, the SBA Office of Advocacy is hosting this small business forum in an effort to hear directly from small businesses about what regulations concern them the most.
This will be an opportunity for small businesses to educate the Office of Advocacy through first-hand accounts of how they are impacted by federal regulations.
The information gathered at the forum will be utilized to inform agencies, Congress and the public on what specific regulations can be modified or removed to help small businesses.
Free to attend however seating is limited. Please RSVP.