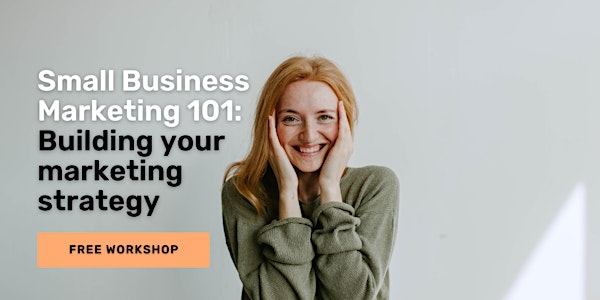 Small Business Marketing 101: Build Your Marketing Strategy
Learn how to build a marketing strategy that reaches your customers and grows your business.
When and where
Location
Little B.I.G. House 16 Flour Mill Way Summer Hill, NSW 2130 Australia
About this event
Small Business Marketing 101: Build Your Marketing Strategy
Free Workshop | Summer Hill, NSW
My name is Sarah Ferraina, Founder of #SaveMyMarketing and Marketing Strategy Coach and Educator who works with small business owners to enable and empower them to market their business, reach their customers and grow.
To support the growth of small businesses, I have created this FREE Small Business Marketing 101: 6-Part Workshop Series.
Whether you are new in your business journey, in a stage of growth or only considering your small business venture, this series of webinars is designed for you.
The first FREE workshop for the Small Business Marketing 101 series kicks off with Building Your Marketing Strategy 🙌
You will learn:
What is a strategy and why is it so important to business success
Strategic marketing vs. operational marketing
How to build your own marketing strategy.
Delivered in person from Little B.I.G. House in Summer Hill NSW. Come meet with other small business owners whilst learning some practical and simple business skills.
Book your free spot today.