Event Information
Location
Wayne State University
14601 Twelve Mile Rd
Warren, MI 48088
A conference on the "Natural and Built Environment" and the procurement opportunities associated within these markets.
About this event

Introduction. Don't miss this great networking opportunity and speaker line-up at the 2019 Small Business Industry Day! Representatives from federal agencies, state and local governments, energy and utility providers, and private industry will share information on dollars contracted, upcoming projects, socio-economic goals and procurement initiatives.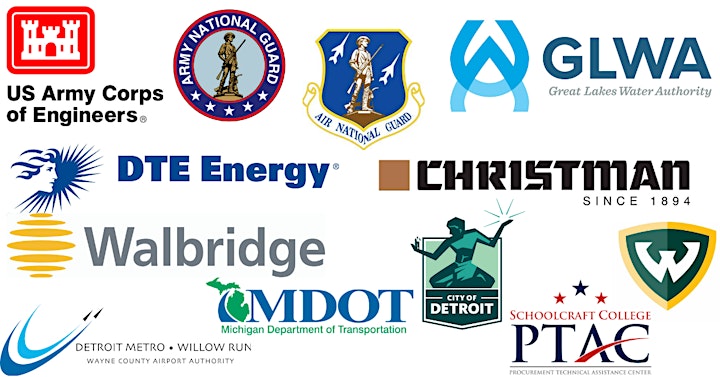 Agencies and Resources. Speakers from most of the agencies and organizations below will be presenting and hosting a networking booth at the event.
U.S. Army Corps of Engineers, Army National Guard, Air National Guard, Michigan Department of Transportation, Great Lakes Water Authority, DTE Energy, City of Detroit, Wayne County Airport Authority, Walbridge, Wayne State University, Christman Company, Procurement Technical Assistance Centers, Small Business Administration
Partners. This event and our speaker line-up were made possible by key members and contributors to the partners listed below.
Public Sector Construction Forum
Society of American Military Engineers (SAME)
National Contract Management Association (NCMA)
Wayne State University PTAC
Schoolcraft College PTAC
Sponsors. Event support and engagement has been recognized through sponsorship by several private and public sector organizations.
Strength Environmental
Engineering Design Solutions
Great Lakes Water Authority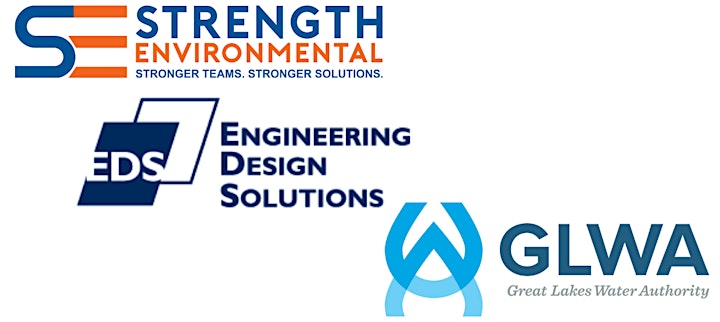 Agenda. The following is subject to change and should be considered as a tentative outline.
8:00 to 8:30 / Registration and Networking
8:30 to 11:30 / Agency and Company Presentations
11:30 to 1:00 / Lunch and Keynote Presentation
1:00 to 2:00 / Agency Engagement Session and Networking
Date and time
Location
Wayne State University
14601 Twelve Mile Rd
Warren, MI 48088