Small Business Health Insurance Solutions Seminar Coloado Muslim Society

Friday, August 28, 2015 from 3:00 PM to 4:00 PM (MDT)
Event Details
FREE SMALL BUSINESS SEMINAR For Small Business

Friday Aug 28, 2015 3:00 pm at Colorado Muslim Society
Fall Open Enrollment is NOW for Small Businesses with W-2 Employees
Our Guest Speakers:
Patti Meyer, Small Business Marketplace Manager Connect For Health Colorado
Stacey Gilbert, Consolidated Benefits, Inc/Allstate Benefits representing Ferjani Agency
Learn valuable information for your small business:
▪ Up to 50% Tax Credits for Qualified Small Groups with 2-25 employees. Connect For Health Colorado SHOP Plans. Amnesty SHOP enrollment one month this fall for groups lacking participation
▪ How Employer Sponsored Small Group Health Insurance partnered with a "Pre-Tax" plan helps save your employees 20-30% of their portion of employee/dependent premium
▪   Is Your Small Business Audit Ready? How to Avoid IRS Fines/Penalties if you have 2 or more W-2 Employees (including the owner). Can you really afford to chance a $36,500 fine per employee?
▪ Termination/End to Your Current Non ACA Compliant Health Insurance Plan! (Non ACA Compliant enrolled before 2014)   YOU MUST ENROLL in New ACA Compliant Health Insurance Plans. We'll discuss new plans and rates for 2016 (individual/group). Are you one of the 114,000 covered in a small group plan that TERMINATES this fall?
▪  Insurance Company Adds/Changes to Plans and Networks for 2016 Why business owners withdiscontinued individual plans (Assurant, US/Freedom Life, Golden Rule and non ACA compliant Cigna, RMHP, Anthem) might want to look at a Small Group plan.
Attendees will be provided handouts on the SHOP program, Tax Credits for eligible businesses with 2-25 employees, information about Fall Open Enrollment.
Open enrollment is starting NOW for 10/1/15-1/1/16 effective dates. This is event is intended for Small Businesses with W-2 employees and will be of most interest to:  The business owner with 2 or more lower wage employees who do not qualify for Medicaid (SHOP eligible) and medium to high income workers who don't qualify for tax credits (Solutions outside of SHOP).
LADIES  Important:   we are hosting this event after their Friday prayers when there will be a lot of business owners in attendance.  Although they are part of the community with the 9 news health fair and other "Aurora" events, this is event is after Friday prayers.     In respect for their location, timeframe and some of the more conservative in attendance, we will be "Hillary Clinton" with a scarf covering hair, long sleeves, legs covered (pants or long skirt).  Please no jeans, shorts, or flip flops (everyone).  Thank you for understanding.
Please attend. This is important to your business and the reality……insurance carriers will not be able to provide high level service you "last minute" in December.
If you are a solopreneur on Medicaid we will not be handling any questions about PEAK Colorado/ Medicaid for individuals.   Our focus is on Small Groups.  Thanks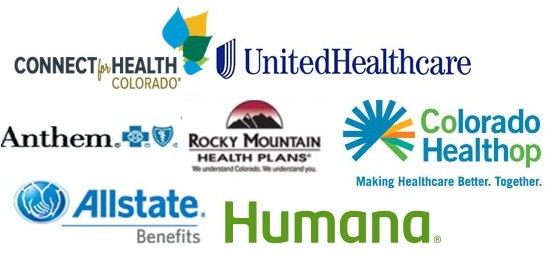 When & Where

Colorado Muslim Society
2071 South Parker Road
Denver, CO 80231


Friday, August 28, 2015 from 3:00 PM to 4:00 PM (MDT)
Add to my calendar
Organizer
Denver Tech Insurance provides small group health insurance, alternative plans, PEO brokerage/analysis, Cyber Liability, Technology and Healthcare E&O and Workers Compensation for Startups/Early Stage and growing small business in the IT, Healthcare, Construction and other industries.

Denver Tech Insurance hosts a variety of employee benefits seminars in the front range and mountain communities throughout the year and has moderated Cyber Security panel event for Denver Startup Week and the Innovation Pavilion.