About this Event
We live a world that has become extremely fragmented; a world where consumers can become competitors overnight; a world where no organization can say for sure that their business model is supreme; a world where consumers have not only become king, but practically determine the direction of businesses.
More so, the Nigerian business environment is a very unique one. And with the incursions being made by social media and the Internet in our lives, the dynamics for business are changing every day.
To survive in the future, small businesses need to stay on top of these emerging trends and leverage on the opportunities for improvement and growth. These businesses must understand the need to adopt a culture of innovation and continual integration in consumer lifestyle, if they are to stay relevant at these times.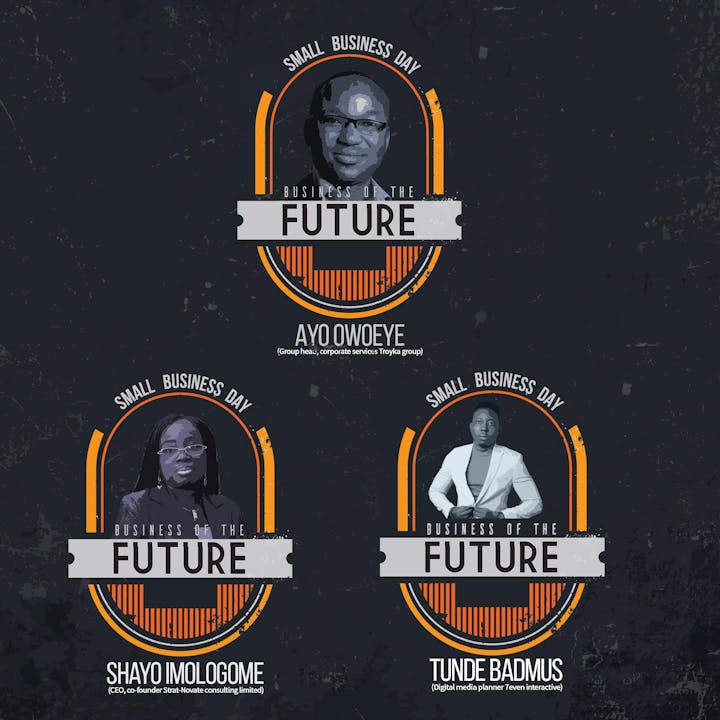 AYO OWOEYE
A human resource professional with over 15years of experience in HR and administrative roles. He is well seasoned in the art of HR policy and strategy formulation, change management and negotiation.
He will be speaking on "People and Culture IQ"
SHAYO IMOLOGOME
Shayo has over 30 years of experience in finance, auditing & compliance, consultancy and advisory, and more recently business development and strategy. She is currently the CEO and Co-Founder of Strat-Novate Consulting where she helps provide businesses with the needed support to change at the right time in the scope of strategy review, support and advisory, operational and financial performance management.
She will be speaking on "Consumer Retention"
Tunde Badmus
Tunde is a digital and consumer insights guru with 10yrs experience in the brand and marketing industry. He has worked with several brands from FMCG's, real estate and insurance industries.
She will be speaking on "Consumer/Market Trends for Small Business Growth"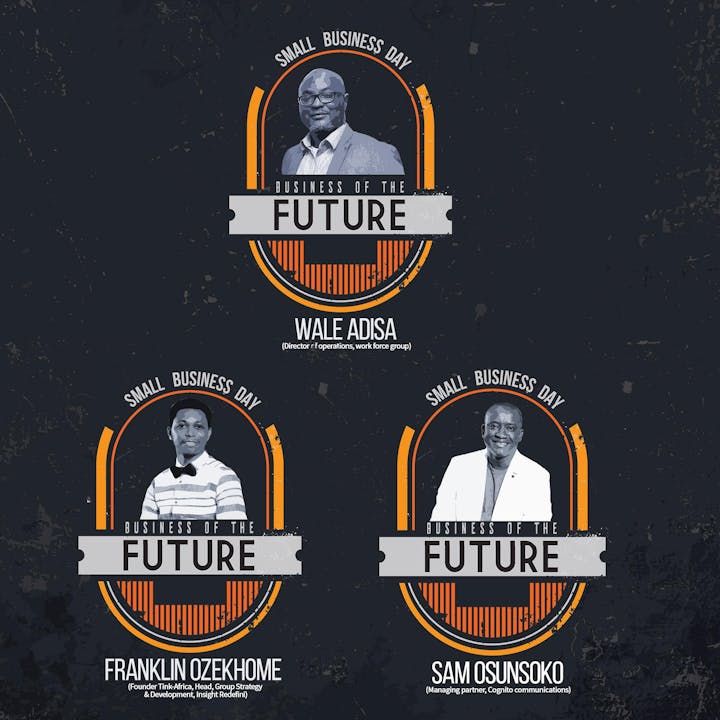 WALE ADISA
With over 20 years experience in the corporate world, Wale is a seasoned business leader and currently the managing partner strategos company, an advisory firm specializing in strategy design, corporate performance management and financial planning. .
He will be speaking on "Raising and managing funds for small businesses"
FRANKLIN OZEKHOME
With decades of experience in the world of strategic planning and advertising, Franklin Ozekhome is a seasoned brand strategist, innovation specialist, trends spotter and pop culture enthusiast. His passion for innovation and solving business problems beyond the scope of advertising resulted in the launch of Tink Africa, a consumers Insights platform that is focused on helping African brands to innovate at the speed of culture.
He will be speaking on "Design thinking"
SAM OSUNSOKO
With a demonstrated history of working in the marketing and advertising industry. Skilled in Marketing Management, Digital Strategy, Customer Insight, Integrated Marketing, and Advertising, Sam Osunsoko is currently the managing partner cognito communications
He will be speaking on "Marketing strategy"