Small Business Camp Weekend - St. Croix (March)

Friday, March 6, 2015 at 6:00 PM

-

Sunday, March 8, 2015 at 5:00 PM
Event Details
ATTENTION Executives, Entrepreneurs, Students and Anyone with an Idea
Who Live on St. Croix, USVI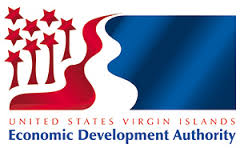 presents
Small Business Camp Weekend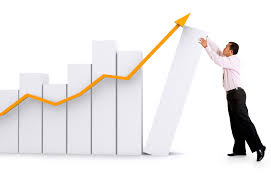 Are you in business? Do you have an idea to start a business? Attend this 3-day program to learn the keys to growing any business idea in less time and with less effort.
Small Business Camp Weekend is a three-day intensive experience that offers aspiring and existing entrepreneurs practical and proven concepts that can grow any for-profit or non-governmental agency. A private social media website allows students and instructors to interact after the initial training. Participants are encouraged to bring laptop computers to work on their business concepts
Date/Time:
> Friday, March 6th (6pm-8pm)
> Saturday, March 7th (9am-6pm)
> Sunday, March 8th (9am-4pm) 
Cost: FREE
Attend this seminar to learn how to profit from your ideas in less time and with less effort.  Don't waste your time trying to figure out the keys to success all by yourself. You can join a group of committed individuals who can offer you the proper support and encouragement. Bring your laptop and let's spend a weekend getting things done!
You will learn how to package your passion, experience and wisdom for profit! A product is the most powerful way to grow your business, build your brand, appear on TV and Radio and maximize your sales.
 
"Attending Small Business Camp was the best investment I ever made for my startup small business. My company went from making almost no real revenue to generating over $43,000 dollars within 11 months." - Kamau Austin, www.SearchEnginePlan.com
An Audio CD, E-book, DVD, Membership Website or a Home Study Course are just a few of the ways to package your brilliance. Walk-in with an idea and leave with your very own product, website and digital marketing strategy.
If you already have a product, then this seminar will help you to fine-tune your package and maximize your marketing efforts.
"Andrew Morrison is an outstanding business strategist. He offered a simple idea that resulted in thousands of dollars of press and new clients. I recommend him for the entrepreneur interested in learning how to think outside the box and get results." -Lisa Nicole Bell, Author, Media Personality, Filmmaker, CEO of Inspired Life Media Group
Plus gain instant access to the Small Business Camp Home Study Course with 11 audio CDs and a 150-page manual - $197 Value
You can leave with:
- Comprehensive marketing strategy
- Strategies to maximize your mental powers
- A webpage that is search engine optimized and designed to build your list or close the sale
- An information product - ebook, audio file or YouTube videos
- Facebook business page
- Time management tips
- Press Release
- Proposal for joint venture partners
- Internet advertising plan
- Marketing Calendar
- Method to attract free or low-cost student interns
- Access to a team of virtual assistants
- Home Study Course
"One of Andrew's ideas generated $18,000 for me within six weeks. I suggest you work with him before your competitor does!" Tonja Oates, CPA
Session Overview:
1. Own your wisdom
2. Connect your wisdom to a problem
3. Codify that wisdom into a product
4. Distribute your wisdom with technology
5. Become recognized as an expert by the press
6. Educate your market
7. Create a business model
"Within 90 days, I was able to secure a $20,000 contract from a Fortune 100 company. I'm a BIG believer!" - Kim Harrison, President of Key Point Marketing Consultants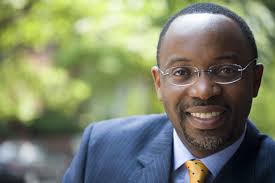 Presenter: Andrew Morrison, the President of Small Business Camp. He is an international business coach who lectured at Harvard University, appeared on the Oprah Winfrey Television show and hosted the "Money Making Mondays" Radio show on the top urban radio station in New York City.

Location:
Cardiac Center
Gov. Juan F. Luis Hospital & Medical Center
4007 Estate Diamond Ruby 
Basement - Conference Center 
St. Croix, Virgin Islands 00821
Virgin Islands (U.S.) 
Application Process:
Register and answer the following questions in the online application to see if you qualify to attend Small Business Camp Weekend at no-cost:
What is your for-profit or non-profit business concept?

Who is your customer?

What problem will you solve?

How will you generate revenue and what are your expenses?

What are your qualifications to pursue this business idea?

Do you have a team member who you can invite to attend?

Are you willing to stay focused on growing your business over the next four (4) months?
Frequently Asked Questions
Do I have to attend all sessions?
Yes, make every effort to be present the entire time. I understand that an emergency may occur. On Friday night, you will be assigned to a team of ten (10) people. It will be your responsibility to ask your team members to keep you up-to-date with the sessions.
Why is this free?
Others have paid thousands of dollars to attend Small Business Camp Weekend. Your cost is covered by a grant that the Virgin Island Economic Development Authority (EDA) received.
Do I have to be a resident of St. Croix?
Yes, this program is only available for residents of St. Croix. The EDA is in the planning stages to bring this training to St. Thomas and St. John.
I don't have an idea for a business,  should I still attend?
All you need is the desire to be successful and a willingness to follow instructions. Small Business Camp Weekend will help you uncover hidden business opportunities. It's also best if you bring another person who can help you with your business ideas.
Do I have to bring a laptop computer?
A great deal of time will be spent working on a computer. Please bring a laptop that can connect to a WiFi internet  signal.  If you don't own a laptop, let us know and we will make every effort to provide one.
What happens after the weekend is over?
Congratulations you will be a Small Business Camp graduate and start the 16 week challenge. You have 16 weeks to reach a sales goal. Support will be offered via weekly conference calls and a private membership website.
How are we spending all this time over 3 days?
I certainly will not be giving you a boring lecture. Small Business Camp Weekend is all about giving you the tools and time to create marketing products. There will be 45 minute lectures followed by one to two hours of free time for you to complete an assigned activity.
What will I really leave with?
You can decide how to spend your time. Some of my graduates complete a book while others want to work on their business plan or website.
Will you invest in my business?
No, we don't make investments. But I will help your business become more attractive to potential investors.
Can I bring my business partner?
Yes. However, due to space concerns we can only allow one peron from each company to attend.
Can I bring my 16 year old daughter? She is really smart.
This program is not designed for teens. If your child is familiar with Web design, video production or other skills I could have them attend as an intern. Send me an email for us to discus this further.
I don't like sharing my ideas at business events. How do I protect my ideas?
It's always best to speak with a lawyer concerning intellectual property. I'll teach you strategies on how to describe your concept without divulging any competitive advantages. It's important that you learn how to discuss  your business idea in order to attract team members, the press and investors.
Will you feed us?
Yes, meals will be provided.
Do you provide childcare?
No.
What written material will I receive?
You will receive a 150 page manual on a USB drive.
Aside from a laptop, what else should I bring?  
Bring a spiral notebook and a pen.
What's the dress code?
Casual dress is fine. You can even wear sneakers. Please wear business attire on Sunday. On the final day, we will shoot your video and have a group photo.
When & Where

Cardiac Center at Gov. Juan F. Luis Hospital
4007 Estate Diamond Ruby
Basement - Conference Center
St. Croix, Virgin Islands 00821
U.S. Virgin Islands

Friday, March 6, 2015 at 6:00 PM

-

Sunday, March 8, 2015 at 5:00 PM
Add to my calendar
Organizer
Small Business Camp
Andrew Morrison is the President of Small Business Camp. The company provides high-impact marketing strategies for entrepreneurs, executives and non-profit leaders. Andrew has trained thousands of entrepreneurs from Hawaii to Nigeria and appeared on Oprah.
Small Business Camp Weekend - St. Croix (March)