Small Business Camp Weekend - Botswana

Friday, November 29, 2013 at 6:00 PM

-

Sunday, December 1, 2013 at 7:00 PM (WAT)
Event Details
 Attention Entrepreneurs, Executives, Non-Governmental Leaders, Students and People With Ideas:
Small Business Camp Weekend
Comes to Botswana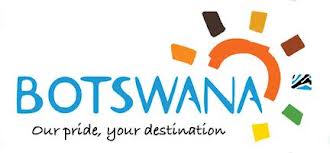 Small Business Camp Weekend is a three-day intensive experience that offers aspiring and existing entrepreneurs practical and proven concepts that can grow any for-profit or non-governmental agency. A private social media website allows students and instructors to interact after the initial training. Hidden opportunities will be uncovered in tourism, mining, fashion, technology, healthcare, education and manufacturing. Participants are encouraged to bring laptop computers to work on their business concepts.

This event is a follow-up to Andrew Morrison's first appearance in Botswana on November 28th, 2012 that was part of a trade mission supported by Her Excellency, Ambassador Dr. Tebelelo Seretse, Botswana Ambassador to the US, The Honorable Dr. Robert Shumake, Honorary Consul to Botswana and Adrienne Lance Lucas, Chairwoman, Botswana American Chamber of Commerce. A 20-minute interview was produced by FNB Bank and aired on Botswana Television. You can view the video at http://youtu.be/iOydwMt39XA
Small Business Camp Weekend in Gaborone, Bostwana 
Friday, November 29th: 7-9pm 
Saturday, November 30th: 9am-9pm 
Sunday, December 1st: 3pm-7pm
Attend this seminar to learn how to profit from your ideas in less time and with less effort.  Don't waste your time trying to figure out the keys to success all by yourself. You can join a group of committed individuals who can offer you the proper support and encouragement. Bring your laptop and let's spend a weekend getting things done!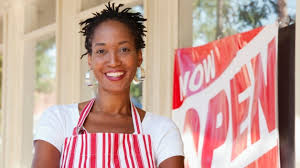 You will learn how to package your passion, experience and wisdom for profit! A product is the most powerful way to grow your business, build your brand, appear on TV and Radio and maximize your sales.
"Attending Small Business Camp was the best investment I ever made for my startup small business. My company went from making almost no real revenue to generating over $43,000 dollars within 11 months." - Kamau Austin, www.SearchEnginePlan.com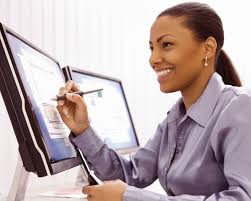 Modules:
1. Purpose – What's your calling? What gives you a sense of purpose?
2. Problem – What business or societal problem are you uniquely qualified to solve?
3. Partner – What organization with money or reach is experiencing this problem?
4. Product – A product is the best way to establish credibility with a potential partner. Can you produce a pamphlet, book, DVD or audio CD that will extend your brand?
5. Project – Conduct research and allow your partner to suggest the specific project for you to develop.
6. People – Who needs to be on your team to create the product and execute the project?
7. Proposal – Draft a two-page document that speaks to your partner's problems.
8. Presentation – Listen carefully and ask leading questions.
9. Process – How will you communicate to your prospects, team members and partners? What systems (i.e. finance, marketing and sales, operations, management) need to be implemented and managed?
10. Priorities – What needs to get done first? How will you manage your time?
11. Profit – Develop clarity around your income goals.
Key Concepts:
The following concepts will be integrated into the above modules.
1. Developing the proper mindset for success
2. Identifying a niche
3. Conducting online research
4. Creating a business model
5. Building your brand with information products
6. How to appear in magazines and on TV shows
7. Low-cost and high-impact marketing strategies
8. Sales skills for professionals
9. Making money with the Internet
10. The best of Web 2.0 and Social Media
11. Recruiting a team
12. Drafting a business plan
13. Attracting investors
14. Managing your time
15. Understanding Financial Statements
16. Protecting intellectual capital – trademarks, copyrights and patents
17. Connecting your idea to areas of critical interest to the government
You will learn how to:
 - Generate sales online
 - Build your brand with video
 - Package your ideas for profit
 - Write a book in a weekend
 - Get featured in print and broadcast media
 - Attract a team with no money
 - Create a 2-page document for investors
 - Secure a celebrity endorser
 - Go from websites to blogs
 - Establish a community with social media
 - Maintain a winner's mindset
 - Partner with a non-profit
 - Manage your time for maximum results
 - Join a mastermind group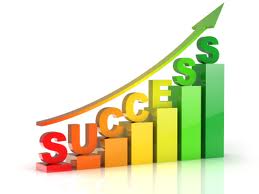 An Audio CD, E-book, DVD, Membership Website or a Home Study Course are just a few of the ways to package your brilliance. Walk-in with an idea and leave with your very own product, website and digital marketing strategy.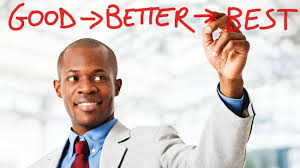 If you already have a product, then this seminar will help you to fine-tune your package and maximize your marketing efforts. 
"Andrew Morrison is an outstanding business strategist. He offered a simple idea that resulted in thousands of dollars of press and new clients. I recommend him for the entrepreneur interested in learning how to think outside the box and get results." -Lisa Nicole Bell, Author, Media Personality, Filmmaker, CEO of Inspired Life Media Group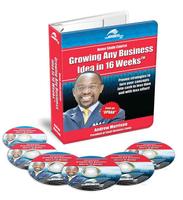 Plus gain instant access to the
Small Business Camp Home Study Course with 11 audio CDs and a 150-page manual - $197 Value
You can leave with:
- Comprehensive marketing strategy
- Strategies to maximize your mental powers
- A webpage that is search engine optimized and designed to build your list or close the sale
- An information product - ebook, audio file or YouTube videos
- Facebook business page
- Time management tips
- Press Release
- Proposal for joint venture partners
- Internet advertising plan
- Marketing Calendar
- Method to attract free or low-cost student interns
- Access to a team of virtual assistants
- Home Study Course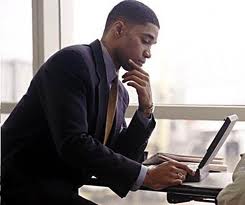 "One of Andrew's ideas generated $18,000 for me within six weeks. I suggest you work with him before your competitor does!" Tonja Oates, CPA
Session Overview:
1. Own your wisdom
2. Connect your wisdom to a problem
3. Codify that wisdom into a product
4. Distribute your wisdom with technology
5. Become recognized as an expert by the press
6. Educate your market 
7. Create a business model
"Within 90 days, I was able to secure a $20,000 contract from a Fortune 100 company. I'm a BIG believer!"
- Kim Harrison, President of Key Point Marketing Consultants
Location: University of Botswana 
Library Auditorium
Gaborone, Botswana.


Lead Instructor: Andrew Morrison is the president of Small Business Camp. He has helped thousands of people just like you turn their concepts into cash in less time and with less effort. He appeared on the Oprah Winfrey Show and has been featured in several media outlets. Learn more about him at http://smallbusinesscamp.com

When & Where

University of Botswana - Library Auditorium
Notwane Rd
Gaborone, South-East
Botswana

Friday, November 29, 2013 at 6:00 PM

-

Sunday, December 1, 2013 at 7:00 PM (WAT)
Add to my calendar
Organizer
Small Business Camp
Andrew Morrison is the President of Small Business Camp. The company provides high-impact marketing strategies for entrepreneurs, executives and non-profit leaders. Andrew has trained thousands of entrepreneurs from Hawaii to Nigeria and appeared on Oprah.
Small Business Camp Weekend - Botswana