Small Business Boot Camp Weekend

Friday, February 4, 2011 at 7:00 PM

-

Sunday, February 6, 2011 at 11:00 PM (EST)
Event Details
Attention Entrepreneurs, Executives and
Non-Profit Leaders:
Only $299 and bring a friend for FREE with discount code: PEACE
Small B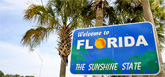 usiness Camp's
Product Creation and Marketing Weekend

Attend this seminar to learn how to package your experience and wisdom for profit! A product is the most powerful way to build your brand, appear on TV and Radio and maximize your sales.
"Attending Small Business Camp was the best investment I ever made for my startup small business. My company went from making almost no real revenue to generating over $43,000 dollars within 11 months." - Kamau Austin, www.SearchEnginePlan.com
An Audio CD, E-book, DVD, Membership Website or a Home Study Course are a just a few of the ways to package your brilliance. Walk in with just an idea and leave with your very own product, website and digital marketing strategy.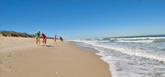 Small Business Camp Weekend in Orlando, Florida
Friday, February 4th: 7-9pm
Saturday, February 5th: 9am-9pm
Sunday, February 6th: 9am-11am
If you already have a product, then this seminar will help you to fine-tune your package and maximize your marketing efforts.
ATTEND FROM THE COMFORT OF YOUR HOME You don't have to travel to Orlando to attend Small Business Camp Weekend. With a computer and internet connection you can learn and connect with the participants via the video broadcast.
"Andrew Morrison is an outstanding business strategist. He offered a simple idea that resulted in thousands of dollars of press and new clients. I recommend him for the entrepreneur interested in learning how to think outside the box and get results." -Lisa Nicole Bell, Author, Media Personality, Filmmaker, CEO of Inspired Life Media Group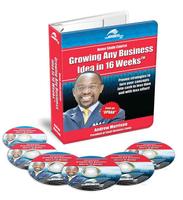 Plus gain instant access to the
Small Business Camp Home Study Course with 11 audio CDs and a 150-page manual - $197 Value
You will leave with:
- Comprehensive marketing strategy
- Strategies to maximize your mental powers
- A webpage that is search engine optimized and designed to build your list or close the sale
- An information product - ebook, audio file or YouTube videos
- Facebook business page
- Time management tips
- Press Release
- Proposal for joint venture partners
- Internet advertising plan
- Marketing Calendar
- Method to attract free or low-cost student interns
- Access to a team of virtual assistants
- Home Study Course
"One of Andrew's ideas generated $18,000 for me within six weeks. I suggest you work with him before your competitor does!" Tonja Oates, CPA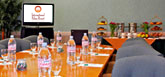 Session Overview:
1. Own your wisdom
2. Connect your wisdom to a problem
3. Codify that wisdom into a product
4. Distribute your wisdom with technology
5. Get known with the media
6. Deliver seminars
7. Create a business model
Attend this seminar to learn how to profit from your idea in less time and with less effort.  Don't waste your time trying to figure out the keys to success all by yourself. You can join a group of committed individuals who can offer you the proper support and encouragement.
Learn the 11 Principles to turning you concepts into cash in just 16 weeks.
1. Purpose - What's your calling? What gives you a sense of purpose?
2. Problem - What business or societal problem are you uniquely qualified to solve?
3. Partner - What organization with money or reach is experiencing this
problem?
4. Product – A product is the best way to establish credibility with a
potential partner. Can you produce a pamphlet, book, DVD or audio CD
that will extend your brand?
5. Project – Conduct research and allow your partner to suggest the specific project for you to develop.
6. People - Who needs to be on your team to create the product and execute the project?
7. Proposal - Draft a two-page document that speaks to your partner's
problems
8. Presentation - Listen carefully and ask leading questions
9. Positionin - How will you build a brand to attract and convert prospects into customers?
10. Priorities - What needs to get done first? How will you manage your
time?
11. Profit - Develop clarity around your income goals.
"Within 90 days, I was able to secure a $20,000 contract from a Fortune 100 company. I'm a BIG believer!"
- Kim Harrison, President of Key Point Marketing Consultants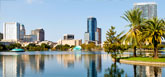 Hotel: International Palms Resort and Conference Center
6515 International Drive Orlando, FL, 32819
800-354-8332
Website: http://www.internationalpalms.com/orlando/index.php
Pricing: Rooms $69 per night

You are responsible for booking your own airfare and hotel. Breakfast and lunch is served. Dinner is own your own.

Lead Instructor: Andrew Morrison is the president of Small Business Camp. He has helped thousands of people just like you turn their concepts into cash in less time and with less effort. He appeared on the Oprah Winfrey Show and has been featured in several media outlets. Learn more about him at http://smallbusinesscamp.com

When & Where

International Palms Resort or Conference Call
6515 International Drive
Orlando, FL 32819


Friday, February 4, 2011 at 7:00 PM

-

Sunday, February 6, 2011 at 11:00 PM (EST)
Add to my calendar
Organizer
Small Business Camp
Andrew Morrison is the President of Small Business Camp. The company provides high-impact marketing strategies for entrepreneurs, executives and non-profit leaders. Andrew has trained thousands of entrepreneurs from Hawaii to Nigeria and appeared on Oprah.
Small Business Boot Camp Weekend