Small Business Bookkeeping Bootcamp

Saturday, January 25, 2014; ends at 2:00 PM (PST)
Event Details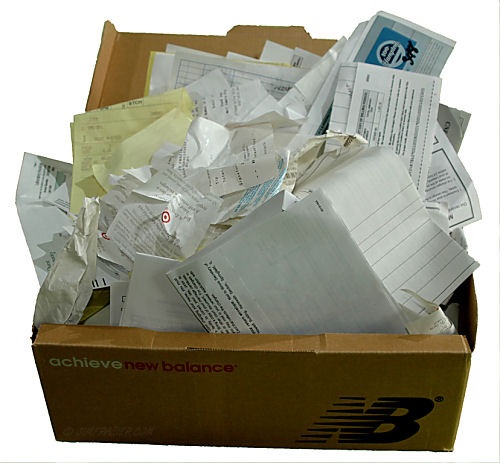 Does your business need bookkeeping help?
Whether you are a current business owner or planning to become one, This financial record-keeping training will give you the confidence and security to be successful. You will learn how to track what's working and where you can improve.
If you don't know where your money is being earned or where you spend it, you are flying blind! And a crash landing isn't pretty...
As a business owner, your financial records are everything and should be organized, up to date and accurate. They allow you to keep an eye on your progress and the health of your business.
So what is bookkeeping, you may ask? Bookkeeping is the process of recording the transactions of a business and is crucial to it's success. 
Our training helps you to make sense of it all, sooner.... 
Financial record-keeping training features include:
Learn a three step organizing process
Implement an Accounting System
Establish your company and accounts in that system

Quickly and effortlessly create customer, inventory and vendor list
Learn to transfer paper documents into an efficient accounting system accurately and timely
Keep on top of incoming and outgoing payments.
Learn to generate easy-to-read financial reports NOW! To have all the tools you need to make timely business decisions that improve your bottom line.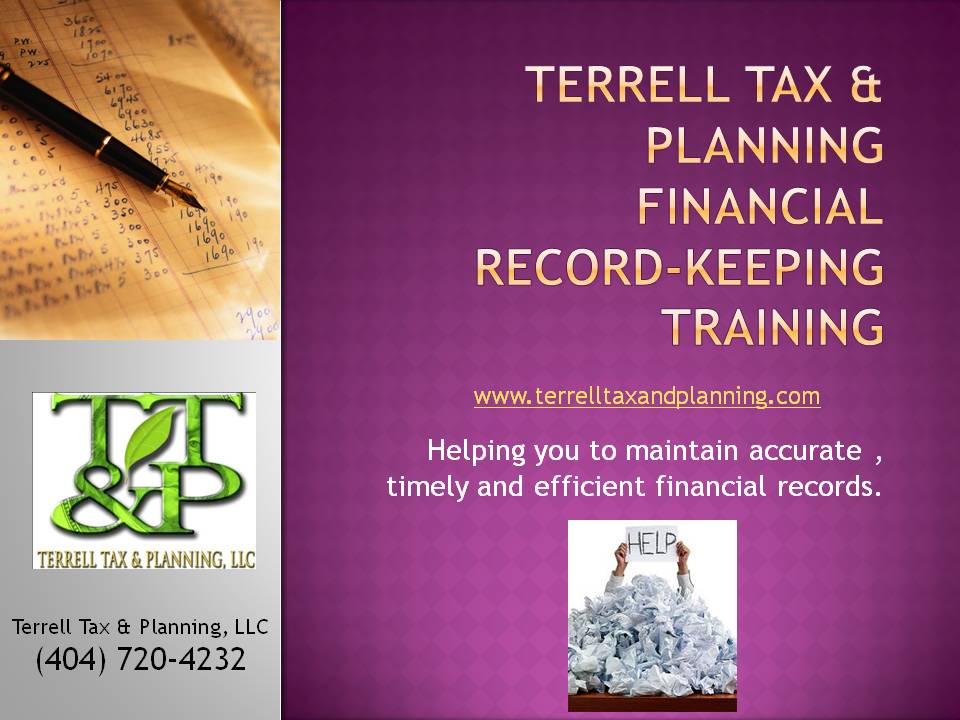 When & Where

Terrell Tax & Planning Office

Atlanta, GA 30331


Saturday, January 25, 2014; ends at 2:00 PM (PST)
Add to my calendar
Organizer
Terrell Tax & Planning, LLC
Who are we: Terrell Tax & Planning, LLC an Atlanta based Tax Accounting Firm. The services we provide are on a value added bases, understanding that accounting is the heart of any business and being able to knowledgeably applied it each day allows your company to be the success you dreamed.  Our services include: Taxation, Accounting, Bookkeeping and Consulting.
What do we do: ORGANIZE + RECORD+ REPORT + INTERPRET = Your business transactions daily, weekly, monthly or quarterly
Who do we assist: Startup Entrepreneurs, Sole Proprietors, Partnerships, Small to Mid size Corporations, and Non-Profits. In such industries as Restaurants, Childcare, Trucking, Automotive, Nonprofits, Construction, Salons and other Professional Services.
Give us a call TODAY, to schedule your FREE 30 minute consultation! 
(404) 720-4232
Small Business Bookkeeping Bootcamp