Small Business Affiliation Rules: Teaming Agreements and Size Protests
Description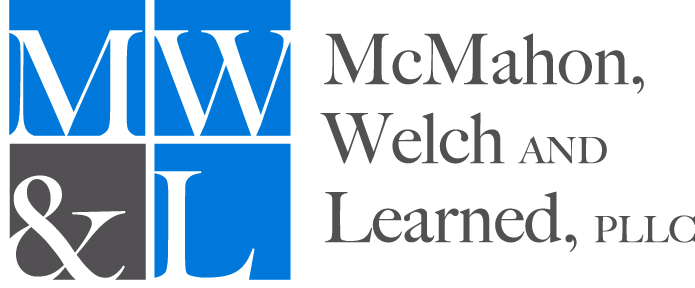 ---
McMahon, Welch and Learned, PLLC
is pleased to present:
Small Business Affiliation Rules:
Teaming Agreements and Size Protests

Teaming to win small business set-aside work can be perilous to the small-business prime contractor for various reasons. One reason that is often overlooked is the potential impact that a teaming relationship can have on the small-business prime contractor's size. Size, of course, essentially defines eligibility in competitions set-aside for small businesses. Failure to understand and follow the long-standing SBA rules pertaining to size determinations can lead to disqualification and denial of contract award. This seminar addresses some of those rules and their application to federal Small Business Set-Aside contracting.
We provide these seminars as an informative networking opportunity for our clients, including prospective clients, and we find that they are of material value to the attendees. We encourage you to include other members of your management staff and to circulate this invitation to other federal service contractors whom you believe would be interested in the seminar topic. Because seating will be limited, we encourage you to register as soon as possible. Preference will be made for federal service contractors.
When: May 10, 2012 at 7:15 a.m. to 9:00 a.m. (program from 7:45 to 9:00)
Where: Sheraton Reston Hotel, 11810 Sunrise Valley Drive, Reston, VA 20191
Cost: Free
Breakfast: Continental breakfast will be provided
Presenters:
J. Patrick McMahon, Partner
Mr. McMahon has nearly thirty years of experience with a primary focus on representation of companies that offer information technology products and services to the federal government. Mr. McMahon advises corporations and other business entities in connection with all aspects of their federal procurement business including contract award and terminations, claims, contract disputes, bid protests, and prime contractor/subcontractor relationships.
William T. Welch, Partner
Mr. Welch has twenty years of experience providing legal counsel for the entire lifecycle of a government contractor from contract negotiation, award, and protests to contract administration and contract claims. Mr. Welch also has experience in teaming agreements, subcontractor agreements, and related issues. In addition, Mr. Welch advises contractors who qualify for small business set-aside awards, 8(a) competitive and non-competitive contracts, and HUBZone and Service-Disabled, Veteran Owned contracts.
Moderator:
Kevin R. Learned, Partner
Mr. Learned's practice focuses on advising clients on general corporate and securities matters, including company formation and governance, buy-sell agreements, operating and stockholder agreements, mergers and acquisitions, private offerings of debt and equity securities (including friends and family, angel, venture capital and private equity investments), corporate divorces and other reorganizations, joint ventures, small business certifications (including 8(a), SDVO, WOSB, HUB Zone and MBE/DBE certifications), executive employment and equity matters, deferred compensation plans, franchise agreements, trademarks, and other commercial contracts and agreements.
---
About McMahon, Welch and Learned, PLLC: Our firm represents many small and mid-sized federal services contractors in Northern Virginia, DC and Maryland, including small-disadvantaged firms, veteran-owned firms, women-owned firms and Hub Zone qualified firms. We also have a strong corporate and acquisitions-support practice which focuses on general business legal matters of significant interest to the broader business community. For more information, please visit us at: www.mwllegal.com
Organizer of Small Business Affiliation Rules: Teaming Agreements and Size Protests
McMahon Welch and Learned, PLLC represents many small and mid-sized federal services contractors in Northern Virginia, DC and Maryland, including small-disadvantaged firms, veteran-owned firms, women-owned firms and Hub Zone qualified firms.  We also have a strong corporate and acquisitions-support practice which focuses on general business legal matters of significant interest to the broader business community.  For more information, please visit us at: www.mwllegal.com