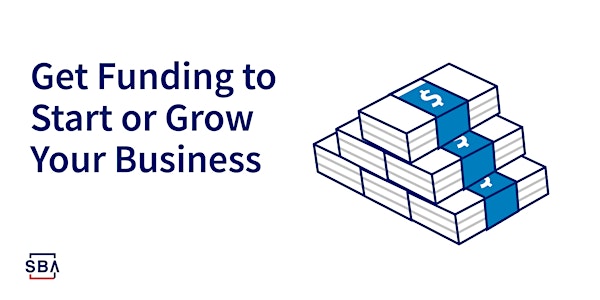 Small Business Administration (SBA) Programs: Beyond COVID Relief
SBA is here to support your business. Join us to learn about financing and other resources. Register for one of four available webinars.
About this event
As SBA COVID-19 financing programs end you may be wondering how SBA can support your business. Whether you need additional financing, are looking for new opportunities or would like to connect with a business advisor to help you start or grow your business, SBA has programs and services to support you.
Join us to learn how to start or expand your business with loans guaranteed by the SBA – including 7(a), Microloans and Community Advantage. Hear from local lenders on what they are looking for when underwriting a loan.
SBA also has a network of partners who offer free business advising. Learn how these resources can support your business as you start a new venture or work to get back to thriving.
Available 1-hour webinar dates/times (Pacific time):
Wednesday, May 18 (12:30PM)
Tuesday, May 24 (12PM)
Wednesday, June 1 (12PM)
Tuesday, June 7 (9AM)
Webinar link will be provided after registration.