Description
Be one of the first 12 to sign up and receive a FREE QuickBooks manual.
The goal of the seminar is to give participants an overview of basic accounting fundamentals using QuickBooks Online. The seminar will include a comparison of QuickBooks Online to the QuickBooks Desktop version, including pricing and functionality of both products. Other features of the seminar include a detailed hands-on training of the most popular features of QuickBooks Online, including customer invoicing, payroll, vendor payments and the importing of bank transactions. Participants will be instructed on how to create and begin using the Online software. The presenter will exhibit how each area of QuickBooks Online can produce a more efficient method of increasing customer revenues, managing expenses and producing better financial reporting. A brief outline for the seminar is as follows:
Overview of basic accounting fundamentals, business entity selection and business filing requirements
Determining the right accounting solution for your business
Practical hands-on training of popular QuickBooks Online features
Bridging the gap between accounting, financial reporting and managing your business
---
About the Instructor: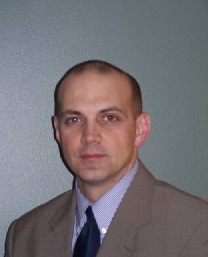 Bryan Seldomridge, CPA is the managing member of Synergy 360 Consulting Services LLC located in Lewisburg, West Virginia. Mr. Seldomridge is a 1992 graduate of West Virginia University and became a certified public accountant in 1993. He is a member of the American Institute of CPAs and the West Virginia Society of Certified Public Accountants. He has over 25 years of accounting, consulting and tax preparation/planning experience. Prior to forming Synergy 360, Mr. Seldomridge served as Chief Financial Officer of a local community bank and served as Chief Financial Officer of physician practice management and billing company.
Mr. Seldomridge has been an Instructor for New River Community and Technical College for the past 10 years and teaches multiple courses in Accounting and Business Management. He lives in Lewisburg, West Virginia with his wife and three children.
---
This workshop is being conducted by the WV Hive Network, in partnership with the New River Community and Technical College.