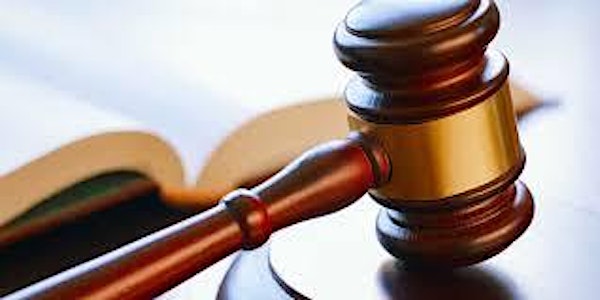 Small Biz Lawyer UP! Free Small Business Legal Clinic with Texas (Eng&Spa)
EGBI and Texas RioGrande Legal Aid are partnering to provide free legal counseling sessions from volunteer attorneys via online conferencing
About this event
(Español debajo)
Event Details
EGBI and Texas RioGrande Legal Aid again are teaming up to provide a FREE small business legal clinic once again. Volunteer attorneys will be available for one-on-one 45 minutes consultation sessions via online conferencing to cover topics important to small businesses, including covid relief and resources, general liability, contracts, commercial leases, cybersecurity, and more. These topics can also include reviewing insurance policies and contracts for "act of god" clauses or other issues that are arising due to these unprecedented times.
Volunteer attorneys will offer legal advice in the individual consultation sessions only. If a business owner is currently in litigation or needs extended legal services, the clinic will have resource referrals to send– these consultations will not result in the volunteer attorneys providing extended legal services.
Participants will need to register here and then complete the steps in the follow up email to make an appointment for that day. All participants will be required to fill out a thorough intake questionnaire before confirming their appointment. The information is secure and will not be used by Texas RioGrande Legal Aid for any other purposes.
On the day of the appointment, business owners should be prepared to connect remotely to discuss their legal questions with the volunteer attorneys.
En Español
EGBI y Texas RioGrande Legal Aid se unen nuevamente para proporcionar una clínica legal GRATUITA para pequeñas empresas en el área metropolitana de Austin.Los abogados voluntarios estarán disponibles en una entrevista individual de 45 minutos via online para cubrir importantes puntos para pequeños negocios, incluido ayuda por el covid y recursos, responsabilidad general, contratos, alquileres comerciales, seguridad cibernetica. Estos temas pueden incluir revisar los seguros y contratos, como asi tambien cláusulas por infortunios y otros problemas que se estan presentando en estos tiempos sin precedentes.
Los abogados voluntarios ofrecerán asesoria legal solo en las sesiones de consulta individual. Si el/la dueño(a) de un negocio está actualmente en litigio o necesita servicios legales extendidos, los voluntarios tendran recursos de referencia para derivar.. Cabe destacar que estas consultas de aeseoria legal no implican que los abogados voluntarios brindarán servicios legales extendidos.
Los participantes deberán registrarse aquí y luego completar los pasos en el correo electrónico de seguimiento para hacer una cita para ese día. Todos los participantes deberán completar un cuestionario de admisión exhaustivo antes de confirmar su cita. La información es segura y no será utilizada por Texas RioGrande Legal Aid para ningún otro propósito.El día de la cita, los dueños negocios deberan estar preparados para conectarse de forma remota y hacer las preguntas a los abogados voluntarios.
¡No pierdas esta oportunidad! AJENDALO en tu calendario.