Description
Demystify digital and social media marketing tactics with this hands-on workshop customized for small businesses, entrepreneurs, and non-profits. Enjoy the creative setting of a "City Invincible" at the new Waterfront Labs - Coworking, Community, and Innovation Hub, while networking with entrepreneurs and innovators who are shaping the rising start-up scene in Camden, NJ!
For businesses with limited resources, the Small Biz Digital Bootcamp offers turnkey solutions and strategy techniques to maximize digital marketing efforts.

Geared to Small Businesses, Entrepreneurs, Startups, and Non- Profits

Hands-on exercises to help attendees develop a comprehensive and holistic approach to integrated digital marketing
Small interactive workshop size (40ppl) to ensure attendees are afforded time to discuss their digital marketing challenges and need specific to their business
Instructor: Nichelle N. Pace, President/Principal Brand Enchanting Media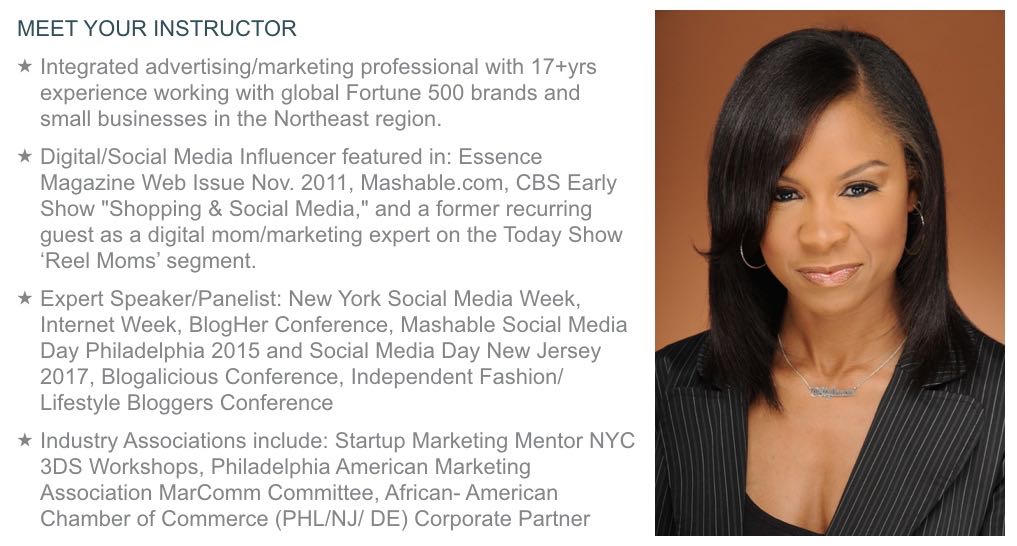 ---
**Class Agenda includes:
▸ Register/Sign-in Coffee Meet & Greet 9:30am — 10:00am (Class begins at 10:00am)
▸ Google and Your Business

▸ Social Media & Content Development for Businesses
▸ Break

▸ Integrating it all together: Strategy and Determining KPI's

▸ Q&A
**Class agenda subject to be modified and customized based on participant feedback.
Can't make this workshop or would your organization like to host a workshop? Sign up to get more information here: BE Media Small Biz Digital Bootcamp
Sponsored by: