Small Biz Camp with Julie Niehoff - Unofficial SXSW Event for Locals
Description
A DAY OF INSPIRATION, COLLABORATION & GROWTH
This one-day event for local businesses will not be like other business events you may have attended in the past. This is a gathering of local leaders, business owners, artists, freelancers, nonprofits - everyone listening to and learning from each other. And, it's going to be fun. Maybe bring a friend.

A POWERFUL, VALUABLE EXPERIENCE
You'll leave with practical ideas to get more done in less time, engage with others for ideas, solutions and referrals. We'll talk leadership, mentoring, mindset & growth strategy. NO long, boring slide decks, NO sales pitches, NO over-your-head tech speak.

SPECIAL GUESTS & FEATURED SPEAKERS JUST ANNOUNCED!
Donna Taylor, Kelly Stocker, John & Kendall Antonelli, Rebecca Melancon, Corissa Saint Laurent and more...
Stay tuned for updates. We have a very special program planned for you!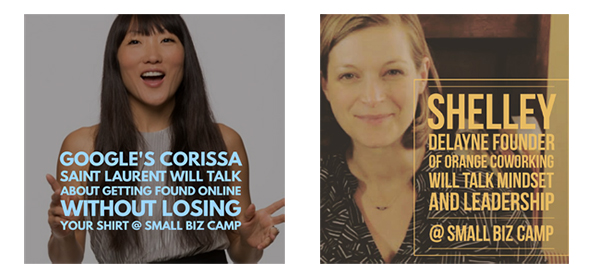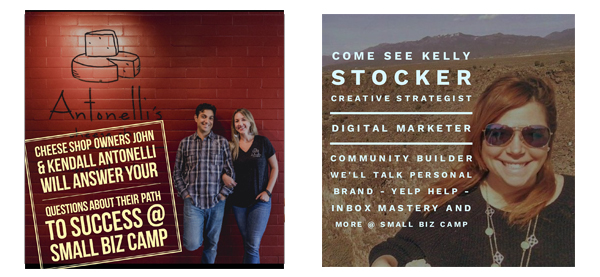 SUCCESS STORIES & PANELS
We're going to introduce you to some amazing local business owners, they'll share their unique tips and tricks for moving the ball forward every day. Just like you.

"MINI" PRESENTATIONS
These very short, to-the-point power talks will focus on one element of running or growing your business and will provide simple, practical solutions that you can try, regardless of budget.

SMALL GROUP DISCUSSIONS
Think about those conversations you have in the hallway at other events - those great talks you get into and then have to walk away because the keynote is starting. This is going to be a day filled with those valuable interactions.

SOME OF THE TOPICS WE'LL COVER
-- Increase Sales, Get Efficient & Achieve Balance
-- The Best Mindset for Your Business Model
-- Level Up on Leadership; Find Your Voice
-- Make Your Marketing Work on a Cell Phone
-- Stop Saying You're Not Good At Sales
-- Real Life Local Mentoring Success Stories
-- How To Scale: Make More $ Doing Less Work
-- Save Time on Social & Get More Response
-- What Not To Do When Pitching A News Story
-- Email Tips That Get People To Take Action
-- Lots To Learn About Podcasts & Video
-- Get Found on Google Without Going Broke


ABOUT THE HOST - JULIE NIEHOFF
Austinite and Local Business Advocate, Julie Niehoff will facilitate the day's activities and conversations, setting the stage for innovation and learning. Our participants love Julie's relaxed, approachable style. She has coached over a million small businesses at events like this over the past ten years. You'll be in good hands.

LUNCH & BREAKS
We will provide a nice box lunch mid-day and there will be vegetarian options available. For breaks, we know how busy you are and that it is a really big deal for you to leave the office all day. So we have quiet space in the lobby area for people that need to step out and take a call or check emails. And we'll take plenty of breaks throughout the day to let you get up and stretch your legs. We get it - we're small business owners too. :)

OUR EVENT PARTNERS

We are so grateful to work with these organizations who do some much for the local business community!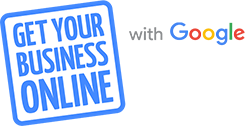 Funded in part through the State of Texas and a Cooperative Agreement with the U.S. Small Business Administration. Reasonable accommodations for persons with disabilities or limited English proficiency will be made if requested at least two weeks in advance. Contact Donna Taylor at donna_taylor@txstate.edu.

WHO SHOULD ATTEND?
Any small business owner, staffer or nonprofit professional looking for great tips and strategies for managing the day-to-day, co-marketing and collaboration opportunities to help you unlock more doors together, information about the many free resrouces available to smaller organizations in the Central Texas area and whether you are the owner, the executive director, the marketing manager, the boss or the employee, your voice is welcome here.

WHAT SHOULD I WEAR?
We are keeping it casual. Be professional but comfortable. This is Austin, so....be yourself. Just remember that there are other businesses in the room and there will be discussion of collaboration, co-marketing, finding great partners for various promotions, events and other opportunities so - be yourself.
* Maybe bring a light jacket or sweater, sometimes event rooms can get chilly

CAN I BRING A FRIEND?
Of course, include them in your registration or have them sign up. We do recommend that you bring two people from your business, as it might help you have more conversations or sometimes the owner and the marketing person come at solutions from two different perspectives. More voices in the room = greatness.
IS THERE AN AGE REQUIREMENT?
No, there is not a specific age limit. We do ask that participants have a sincere interest in managing and growing their business or nonprofit organization. Please do not bring children to this event unless they are specifically involved in the management of your business. (We have had new moms bring babies to past events and that tends to work out fine because they generally walk into the hall if baby starts crying, so new moms don't talk yourself out of attending. This will be a welcoming group)

IS THERE FREE PARKING?
Yes, we always make sure there is free parking available. Technically, the parking does have a price at this venue, but we are going to cover that for you. Parking instructions and vouchers will be provided to all participants.

SHOULD I BRING A LAPTOP?
You are welcome to bring a laptop or tablet but be advised that there are sometimes not many outlets. You can also bring something to take notes.All presentations and materials will be provided to participants online as well.

DO I NEED BUSINESS CARDS?
It's not a requirement but probably a good idea.. It's not going to be a room of commercials, so don't bring a convention booth, but yes, you might have some real conversations with other businesses and it might be useful to have your card or a brochure handy. We want you to leave with some real new opportunities.
DO I HAVE TO BRING MY PRINTED TICKET?
For swift entry, it is best to bring your ticket. It makes it so we can check you in without looking you up on the list. But if you walk in without it, we'll still let you in. If do not have your ticket, please bring a business card.

The name on the registration/ticket doesn't match the attendee. Is that okay?
It's fine. Bring a business card that does reflect the correct name/information.

FINDING THE VENUE & PARKING HELP