Description
MORTAR & Incubator Kitchen Collective proudly present SMALL BITES, a series of workshops for food entrepreneurs. Our six sessions will focus on subjects that are important to every food business. Each session will feature a panel discussion with leaders from our industry.
Small Bites 05: Social Media for Food Entrepreneurs
Want to stand out online? It's about more than just getting likes.

This session will dive deep into social media strategy and digital marketing practices. Our panel of restaurant owners, visual specialists, social media managers and digital strategists are going to share their best social media tools and secrets with you. We will go over what should be on the website of a food business and give you a checklist to make sure everything is included. We will discuss Facebook and Instagram and how to use these to your advantage. We will even take some practice shots for Instagram and write a few practice social media posts.

Our panel includes:
Shay Nartker - Visual Specialist, Madtree Brewing Company
Megan Tysoe - Owner, Rooted Juicery
Nathan Engels - Owner, Wanna Bite
Ray Ball - Owner, Ballr Media


Tickets and Registration Info
You can buy a package to the complete Small Bites series or tickets can be purchased for individual sessions. If you're a MORTAR alumni or a member of the Incubator Kitchen Collective, please choose that ticket. All other guests can choose the general admission ticket.
Pricing Information:
MORTAR Alumni & IKC Members Single Session - $25
MORTAR Alumni & IKC Members Series Pass - $150
General Admission Single Session - $45
General Admission Series Pass - $250
** Please purchase series passes on this registration page.
Our Panelists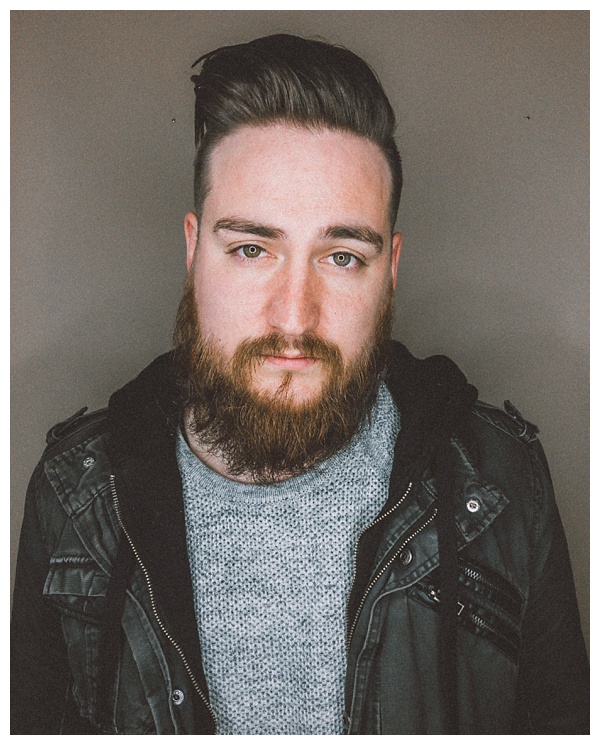 Shay Nartker - Visual Special, MadTree Brewing Company
Shay Nartker is Visual Specialist for MadTree Brewing Company, one of Ohio's largest craft breweries. Prior to joining MadTree Shay was Head of Story for Frameri Eyewear. He has worked with numerous individuals and companies helping them craft strategies and content to best represent themselves online. At his core, Shay is a visual storyteller with a passion for photography. His photography has given him opportunities to photograph musicians, mayors, models and athletes; most recently Roddy Chong, virtuoso violinist for Trans Siberian Orchestra. Shay has been featured in Inc. Magazine, The New York Times, Cincinnati Magazine, and Cincinnati Refined among other publications.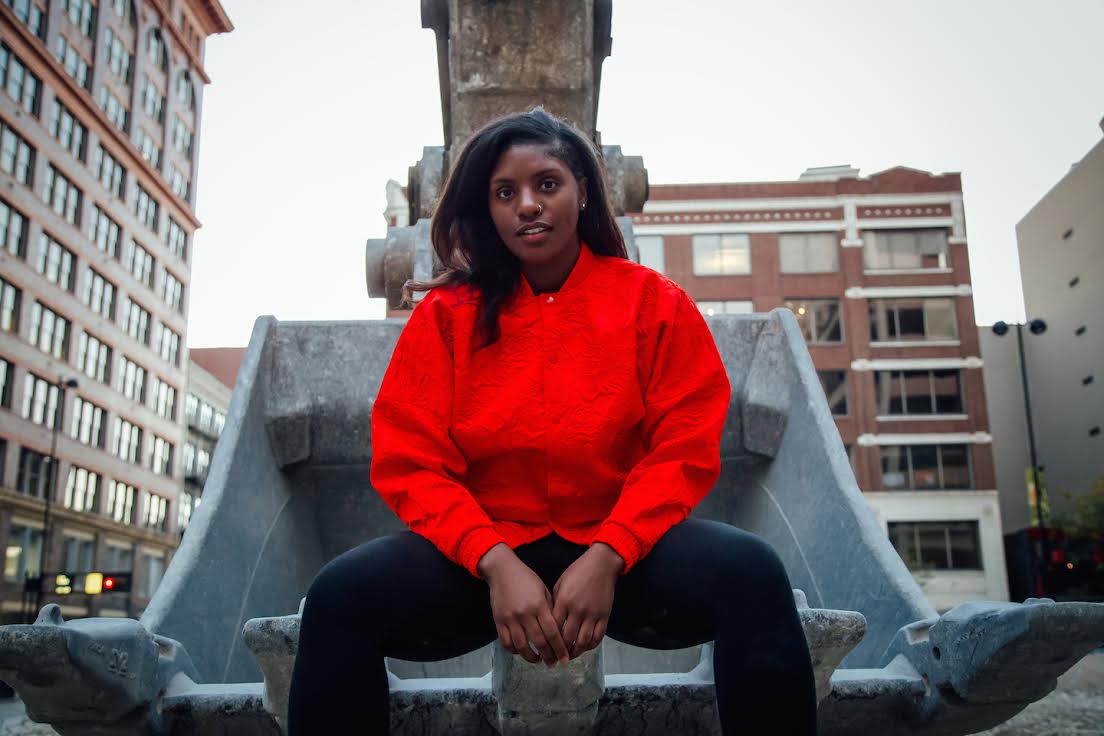 Ray Ball - Ballr Media
Ray has made a name for herself first as a blogger. She started her blog A Few Hungry Girls while living in Nashville and worked as a part time freelance social media manager for small businesses mainly. After returning to her home town of Cincinnati she managed up to 40 different social media accounts, including Porsche, Lexus, and Infiniti, while working at a large marketing firm. The turning point in her life came after visiting Haiti. Ray felt like she had a bigger purpose, so she left her comfy job to work for a start up company that eventually took a downward turn and failed. After hitting rock bottom and simply being tired of always being hungry, Ray 'got her life' and created BallR Media. She now has worked with numerous local and national clients, athletes, and public figures and plans to grow BallR Media into a full service boutique agency. When not working Ray enjoys working out, buying and lusting over sneakers, cooking, demolishing pizza, spending time with her dog Ocho, and cheering on the Cincinnati Bengals, but according to Ray they are on a "break" right now. BallR Media is not just a play on Ray's last name, having been a collegiate soccer player it represents her competitive nature and drive to be the best at whatever game she's playing.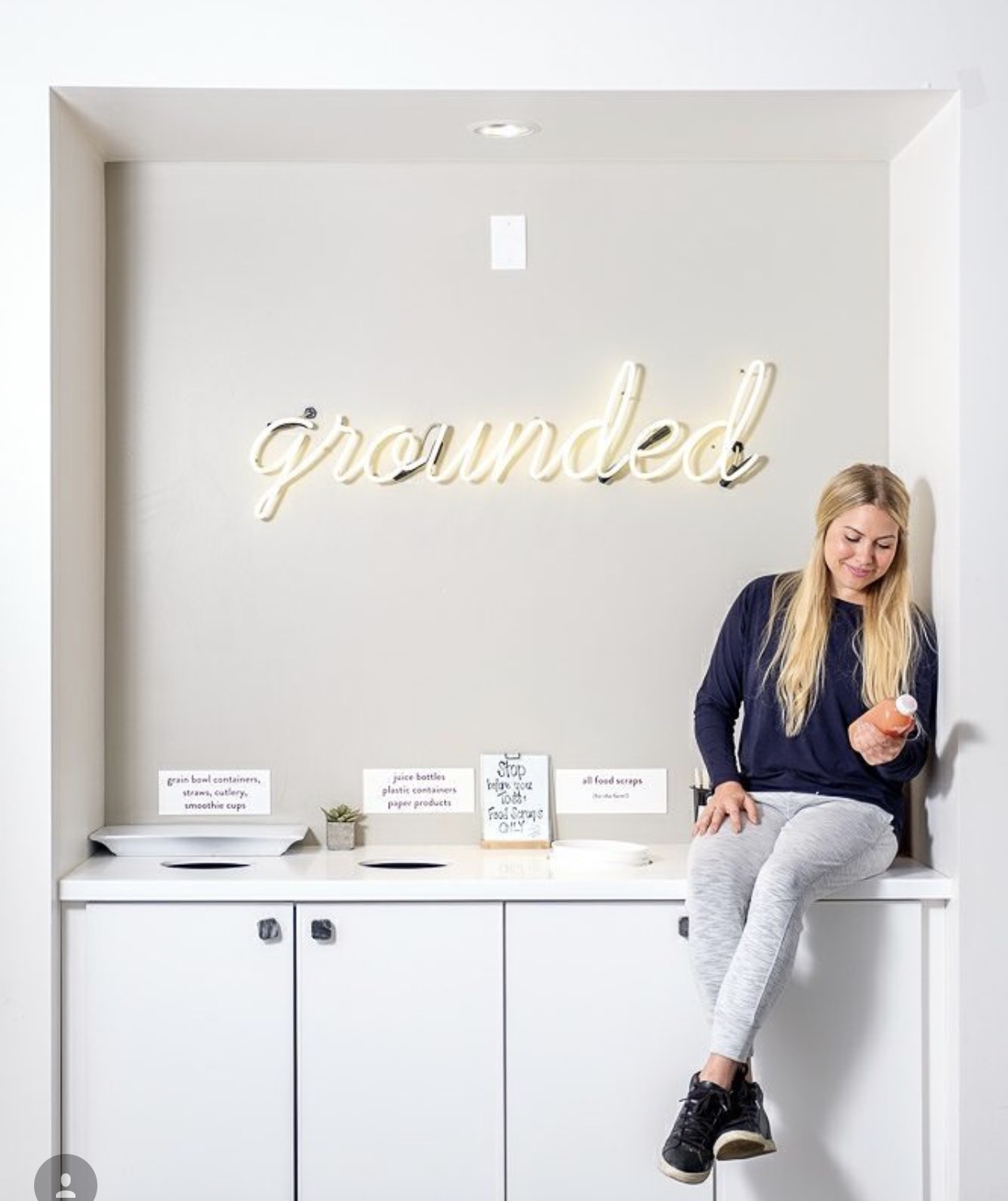 Megan Tysoe - Owner and Founder, Rooted Juicery
Megan is the founder and owner of Rooted Juicery + Kitchen. Since graduating from University she has tailored her professional life around her passion for sustainability, health, wellness and the environment. After graduating from Georgetown with a degree in Finance, Megan started working at Bank of America Merrill Lynch in their equity capitals market division. After a year Megan decided a desk job wasn't for her and enrolled in the Natural Gourmet Institute in NYC, a health-centric culinary school, where she could expand her knowledge of healthy cooking and "food as medicine". Simultaneously, she received a certificate in plant-based nutrition from Cornell, and completed an internship at Christopher's Kitchen, a vegan, organic and predominately gluten-free restaurant in Palm Beach Gardens, Florida. Afterwards, Megan worked as the Sales + Marketing coordinator for Purely Elizabeth in New York, one of the fastest growing natural food brands in the US (where she met another one of her mentor's, Elizabeth!). Ultimately, when Elizabeth moved her company to Boulder, Megan decided to take a leap, move back to her hometown of Cincinnati and open her own organic juice bar + restaurant. Rooted Juicery and Kitchen now has two locations, soon to be three, in Cincinnati.
Here's the complete Small Bites Schedule:
June 5 - Food Costing & Cost Controls
Whether you're just getting started or you're ready to scale up your food business, the first step is making sure your costs are under control.
June 19 - Storytelling for Food Entrepreneurs
Telling your story in the food space, from farmers markets to online stores.
July 10 - The Secrets of Successful Events
How to make the most out of event opportunities.
July 24 - How to Become Retail Ready
The nitty gritty of getting ready for retail distribution.
August 7 - Social Media for Food Entrepreneurs
Want to stand out online? It's about more than just getting likes.
August 21 - Pitching Your Product
Your product is ready, now it's time to sell it.
FAQs
How can I contact the organizer with any questions?
Please email Jordan Hamons at jordan@wearemortar.com

The Incubator Kitchen Collective (IKC) is Greater Cincinnati's hub for food ideas and a leading partner in the drive toward a vibrant and viable regional food economy. With shared kitchen facilities, entrepreneurial expertise, experienced mentorship, dynamic peer-to-peer networks, and industry-based supporters, IKC provides a comprehensive hand up and a push forward for food start-ups, food solutions, and food strategies.