Description
MORTAR & Incubator Kitchen Collective proudly present SMALL BITES, a series of workshops for food entrepreneurs. Our six sessions will focus on subjects that are important to every food business. Each session will feature a panel discussion with leaders from our industry.
Small Bites 04: How to Become Retail Ready
The nitty gritty of getting ready for retail distribution.

Industry experts will cover everything you need to know in order to sell your product at venues ranging from coffee shops and specialty markets to grocery stores and restaurants. In this session we are talking licensing, inspections, case packs, UPCs, shelf life, labeling, and other logistics of distributing your product. For our packaged food attendees, our panelists will cover how to stand out on the shelf, healthy growth, packaging for wholesale, and how requirements change for different retailers. For our attendees with aspirations of opening a restaurant or retail space, our panelists will talk you through the process from idea to grand opening.
Our panel includes:
Algis Aukstuolis - Owner, Skinny Piggy Kombucha

Kayla Robison - Executive Chef, Nation Kitchen and Bar

Blake Bartley - Senior Real Estate Executive, Urban Fast Forward
Scroll down for more info on our expert panel.
Tickets and Registration Info
You can buy a package to the complete Small Bites series or tickets can be purchased for individual sessions. If you're a MORTAR alumni or a member of the Incubator Kitchen Collective, please choose that ticket. All other guests can choose the general admission ticket.
Pricing Information:
MORTAR Alumni & IKC Members Single Session - $25
MORTAR Alumni & IKC Members Series Pass - $150
General Admission Single Session - $45
General Admission Series Pass - $250
** Please purchase series passes on this registration page.
Panelists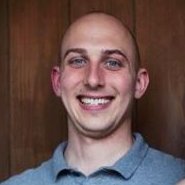 Algis Aukstuolis - Owner, Skinny Piggy Kombucha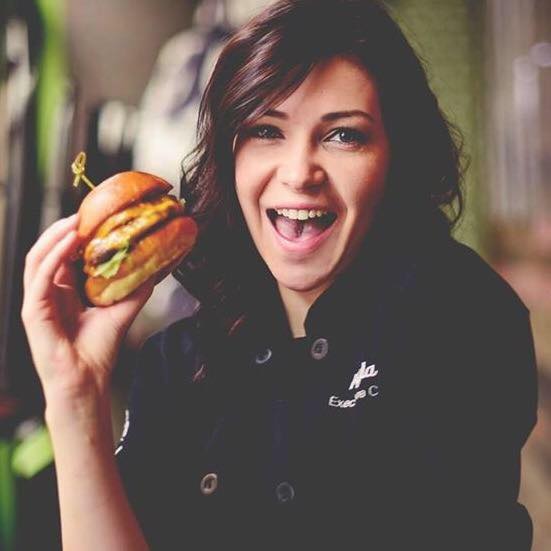 Kayla Robison - Executive Chef, Nation Kitchen & Bar
Kayla Robison, executive chef at Nation Kitchen & Bar located in Cincinnati, OH, was raised in a small town in North Dakota where she began working in the kitchen at 14 years old.
At 19, Robison moved to Cincinnati to attend culinary school and graduated in both the pastry and culinary programs. Working as a pastry chef during the day and bartending at night, she was given the opportunity to get in on the ground floor and help open Nation Kitchen & Bar, as the executive chef. Robison is very passionate about having a from scratch, locally sourced menu and with only being open for just under 2 years, Nation has become one of the top burger joints in the city of Cincinnati.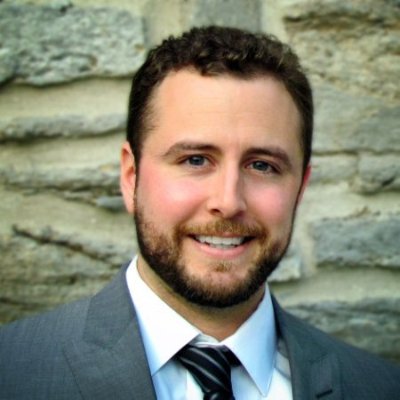 Blake Bartley - Senior Real Estate Executive, Urban Fast Forward
Blake Bartley is an urban real estate specialist with an in depth knowledge of neighborhood revitalization strategies and tenant recruitment. Mr. Bartley has been project lead on leasing assignments for such clients as Model Group and Pleasant Ridge Development Corporation, bringing new retailers and restaurants to key Cincinnati neighborhoods.
Trained as an Urban Planner, Mr. Bartley was proud to have his Senior Thesis referenced in the Hillside Trust's Scenic View Study for the City of Cincinnati as a case study to block potential view shed compromising development south of Eden Park. Before becoming a real estate professional he spent several years as a design professional, with an expertise in visualizing proposed real estate developments, and was published as one of the top visualization artists in the world by the CG School.
Wanting to get back to his urban planning roots and follow his passion for cities, Mr. Bartley became a licensed real estate agent and now applies his diverse skill set to creating positive change in cities and urban neighborhoods through his real estate and revitalization consulting services.
Here's the complete Small Bites Schedule:
June 5 - Food Costing & Cost Controls
Whether you're just getting started or you're ready to scale up your food business, the first step is making sure your costs are under control.
June 19 - Storytelling for Food Entrepreneurs
Telling your story in the food space, from farmers markets to online stores.
July 10 - The Secrets of Successful Events
How to make the most out of event opportunities.
July 24 - How to Become Retail Ready
The nitty gritty of getting ready for retail distribution.
August 7 - Social Media for Food Entrepreneurs
Want to stand out online? It's about more than just getting likes.
August 21 - Pitching Your Product
Your product is ready, now it's time to sell it.
FAQs
How can I contact the organizer with any questions?
Please email Jordan Hamons at jordan@wearemortar.com

The Incubator Kitchen Collective (IKC) is Greater Cincinnati's hub for food ideas and a leading partner in the drive toward a vibrant and viable regional food economy. With shared kitchen facilities, entrepreneurial expertise, experienced mentorship, dynamic peer-to-peer networks, and industry-based supporters, IKC provides a comprehensive hand up and a push forward for food start-ups, food solutions, and food strategies.