Description
Join Kickstarter for a one-day workshop on taking a product-design idea from concept to reality. The workshop, led by Chicago designer and educator Craighton Berman, will have a special focus on local manufacturing and on validating an idea with the help of the Kickstarter community.
It's a great time to be a designer. Making things and getting them in front of people who want them gets easier every day. New tools and shared workspaces make prototyping in your kitchen a thing of the past. Easier access to manufacturing has allowed smaller runs to be produced affordably and locally. Combined with Kickstarter's storytelling tools and community, this new landscape makes it possible to start small and quickly test out ideas.
The challenge now is, what should I make? And what's the right way to get it out of my head and into the world?
Based on Craighton's year-long university class, this hands-on workshop focuses on all of the stages required to bring a product to life independently. Over the course of the day Craighton will lead you through a series of exercises covering: ideation with constraints; project budgeting; local sourcing; planning for manufacturing; Kickstarter wireframing; project promotion; and shipping.
Come with a few rough ideas for something that you would like to shape during the workshop (and be willing to share in our small group). Also bring a laptop.
Stick around for our evening event from 6 to 9pm where you can meet some successful Kickstarter creators and Chicago-area vendors and suppliers at our resource fair.
Workshop Agenda:
10 AM - Intro
10:45 AM - Finding the right idea
11:15 AM - Local sourcing
12 PM - Lunch
12:45 PM - Project budgeting
1:45 PM - Kickstarter storytelling
3PM - Break
3:15 PM - Projection Promotion
3:45 PM - Communication
4:15PM - Manufacturing management
4:30PM - Shipping
4:45PM - Final Chat

5-6PM Community Dinner with Workshop Attendees and Special Guests
Share an intimate meal and learn from Kickstarter alums Max Temkin (Co-Founder, Cards Against Humanity), Charles Adler (Founder, Center for Lost Arts; Co-Founder, Kickstarter), Sharon and Ted Burdett (Co-Founders, Strand Design and Fourneau Bread Oven), Pablo Garcia (Co-Founder, NeoLucida), Andrea Newberry (Founder, Leche Libre) and Luke Westra (Director Design Engineering and Ventures Lead, IA Collaborative) who have fabricated and shipped ideas big and small. A food truck will be on site for you to purchase dinner.
6-9PM Chicago Design Meetup and Resource Fair
Join Kickstarter and your fellow designers, makers, and representatives from local production facilities – metal shops, screen printing and more. We'll have interactive music from Shortwave to play with, and free beer and snacks. This event is free and open to the public. RSVP here.

About Craighton Berman: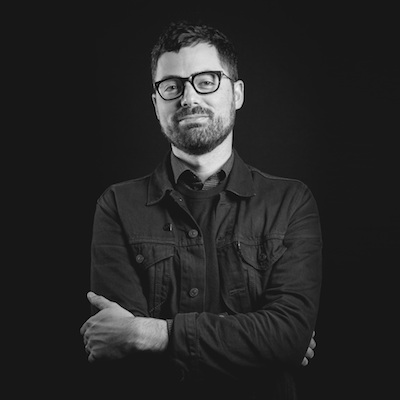 Craighton Berman is a designer, illustrator, and creator based in Chicago. Craighton is the founder and creative director of Manual, a brand that creates designed objects to celebrate rituals around food & drink. He also teaches "Entrepreneurial Product Development" in the industrial design department at the University of Illinois at Chicago. Craighton is passionate about independent design practice and forging new design-driven ventures! Craighton is a Kickstarter Thought Leader, and has launched seven Kickstarter campaigns.