Description
Slow Food Atlanta invites you to join us for our first book club meeting of 2017 with author and New York Times food writer, Kim Severson. We will be discussing Kim's first book, Spoon Fed: How Eight Cooks Saved My Life.
Spoon Fed is a memoir sharing a lifetime's worth of lessons from a generation of female cooks. Somewhere between the lessons her mother taught her and the ones she is now trying to teach her own daughter, Kim Severson stumbled. She lost sight of what mattered, of who she was and who she wanted to be, and of how she needed to live her life. It took a series of encounters with female cooks-including Marion Cunningham, Alice Waters, Ruth Reichl, Rachael Ray, and Marcella Hazan-to reteach her the life lessons she had forgotten, and many she had never learned in the first place. Some were as small as a spoonful, and others so big they saved her life-at any measure, the best lessons she found were delivered in the kitchen. (Amazon.com)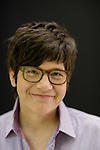 About Kim
Kim Severson has been a staff writer for The New York Times since 2004. She is a correspondent based in the South, reporting on the nation's food and culture. She is also a contributor to NYT Cooking, a new website and app based on the extensive New York Times collection of recipes and cooking videos.
Previously, Kim was the Times' Southern bureau chief, covering a mix of breaking and political news. Before she joined the Times, Kim spent six years writing about food for the San Francisco Chronicle. She also had a seven-year run as an editor and reporter at The Anchorage Daily News in Alaska. Over the course of her earlier newspaper career, she covered crime, education, social services and government for daily newspapers on the West Coast.

Kim has won several regional and national awards for news and feature writing, including four James Beard awards for food writing and the Casey Medal for Meritorious Journalism for her work on childhood obesity in 2002.
Her latest book is Cookfight, written with fellow New York Times food writer Julia Moskin and published by Ecco in October 2012. Her memoir, Spoon Fed: How Eight Cooks Saved My Life, (Riverhead) was published in 2010. She has also written The New Alaska Cookbook and The Trans Fat Solution: Cooking and Shopping to Eliminate the Deadliest Fat from Your Diet.
She lives in Atlanta with her partner and her daughter.