Description
UPDATE! NEW SCHEDULE | NEW PRICING
Due to feedback from interested students about budget and time constraints, we've revised the SLOW FLOWERS CREATIVE WORKSHOP so it's now a ONE-DAY session at $600. Hope you can join us!
You're Invited to Join the SLOW FLOWERS CREATIVE WORKSHOP
Here is a great chance to immerse yourself in one full day to build and brand your creative voice and vision with two successful women in the floral world. Enjoy an extraordinary experience as you investigate the brand assets of your company and use visual storytelling techniques to communicate effectively with your audience. This intimate, hands-on, course takes your floral or other creative business to the next level. You'll leave with newfound confidence and essential messaging tools to share your professional passions with focused visual and written content. Don't miss it!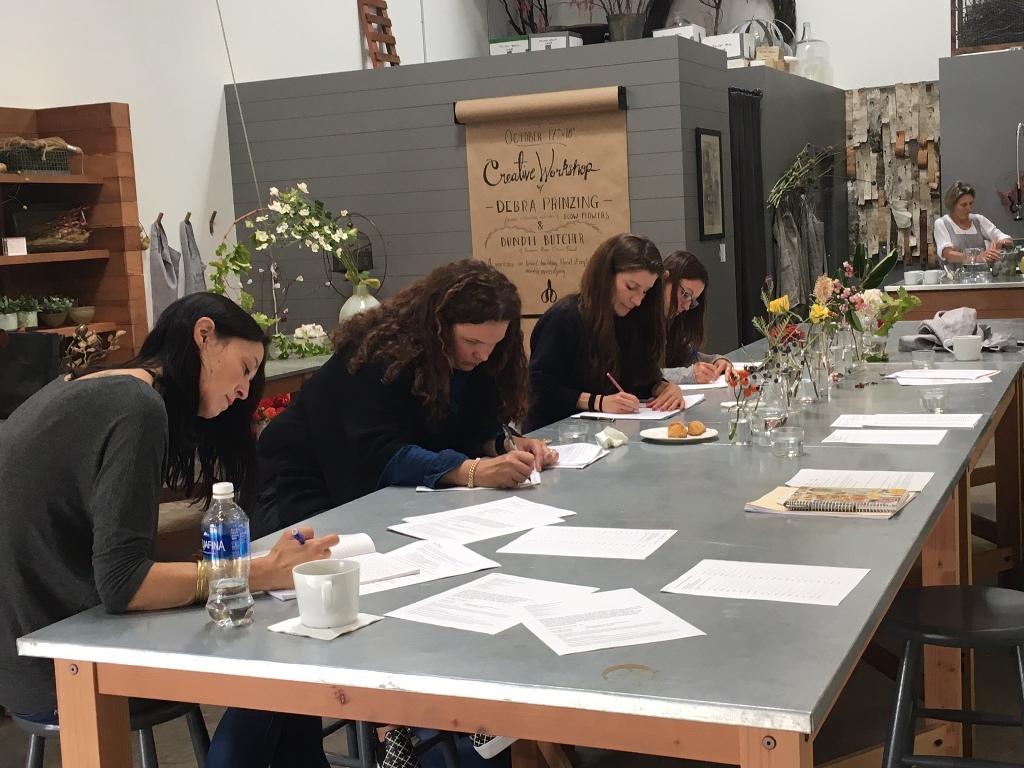 Our Instructors:
Anne Bradfield, founder and creative director of Floressence, Seattle, Washington
Debra Prinzing, founder and creative director of Slowflowers.com
When: Monday, March 6, 2017
[9 a.m.-4:30 p.m.]
Where: Floressence Studio, 5628 Airport Way S #240, Seattle, WA 98108
Who should attend? Floral designers, Farmer-Florists and other Makers and Creatives who are seeking to elevate their business brand and message to customers and to the media. Ideal for those in the early stages of their floral career as well as more established who want to take their brand to the next level.
Investment: $600 includes all instruction, materials, supplies, flowers, morning coffee/refreshments and lunch. Also includes a gallery of photography and your professionally filmed and edited video clip.
What is the Creative Workshop?
This valuable experience is designed to help you clarify, document and communicate your personal artistic messaging as a floral/creative professional. In a safe, supportive and intimate setting, our small group will focus exercises and activities that benefit YOU! We'll go deep into Slow Flowers "brand building" as each participant finds his or her own voice as a floral storyteller. Here is what we will cover:
Evoke and express your personal story as a creative individual

Play with words to describe the natural world's color, texture and form

Tell your Flower Memoir as Metaphor for your Brand

Flex your Sensory Muscles

Enhance your brand with key distinctives in words and images that define you

Storytelling on camera for unique online content

Storytelling in a media pitch -- learn how to be a resource for targeted media
When do I get to Play with Flowers?
During our afternoon session, we will be led by Anne Bradfield (above) in a design exercise that uniquely reflects your floral personality. After her demonstration, you will be asked to choose from local, seasonal flowers and other signature American-grown blooms as you create an arrangement of your own. Video filming will take place during the design sessions.
How do I prepare?
You'll have homework! Registrants will be sent a pre-planning packet of exercises created by Debra Prinzing prior to our workshop. The more time and thought you invest in the exercises, the more rewarding you'll find this experience.
Instructors:
Anne Bradfield has relished the role of Owner and Creative Director of Floressence since 2003. Designs from the Floressence studio reflect her love of texture, playfulness with color, and adaptability to meet clients' needs. As often as possible, Floressence makes use of local, seasonal materials. Anne's background in fine art and a detour into landscape gardening - along with many childhood hours of playing "office" with her sisters - led Anne into floral design and all that heading up a creative business entails. Her work has been published multiple times in Seattle Bride and Seattle Met Bride & Groom and she has been a past guest of the Slow Flowers Podcast. Visitors are always welcome to stop and smell the flowers at the Floressence studio in Seattle's historic Georgetown neighborhood.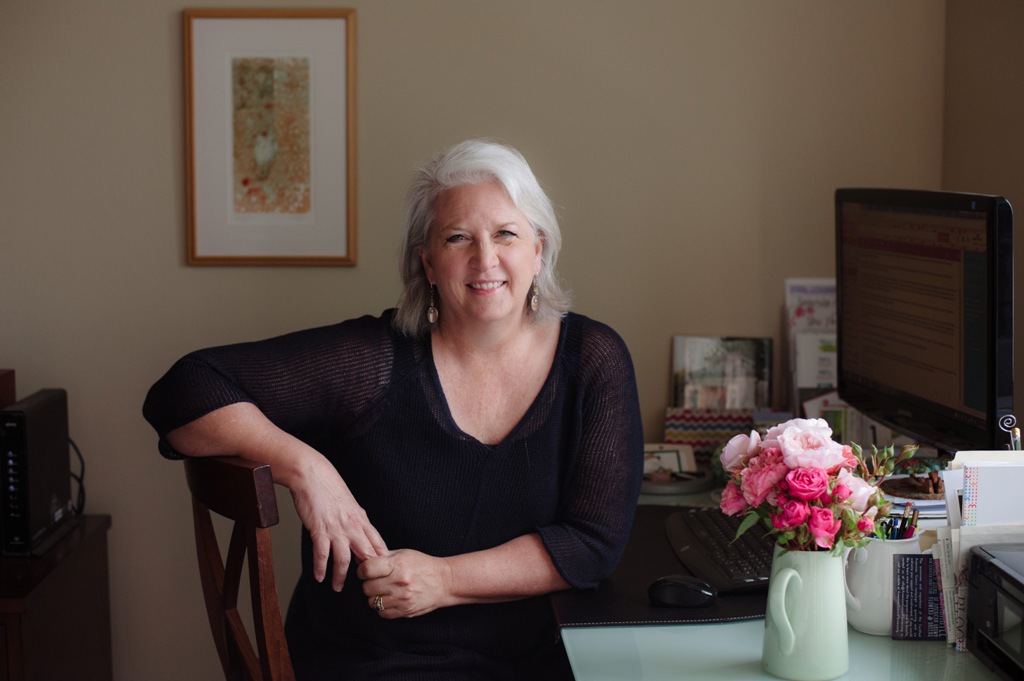 Debra Prinzing (above): Seattle-based writer, speaker and leading advocate for American Grown Flowers. Through her many Slow Flowers-branded projects, Debra has convened a national conversation that stimulates consumers and professionals alike to make conscious choices about their floral purchases. Debra is the producer of SlowFlowers.com, the online directory to American grown farms, florists, shops and studios who supply domestic and local flowers. In 2016, the Seattle Wholesale Growers Market, a farm-to-florist cooperative, honored Debra with the first Growers Choice Award for her "outstanding contributions to revitalizing the local floral community." She is the author of 10 books, including Slow Flowers and The 50 Mile Bouquet.
Jason Miller, our videographer: A lifelong devotee of the moving image, Jason Miller studied film and video at Massachusetts College of Art and Design back when Super 8 was de rigeur for aspiring auteurs. But his freelance videography work of today stands firmly in the digital age. You will find him with a camera to his face in West Seattle and beyond, capturing the daily lives of clouds, humans, waves, and shadows.
Investment: $600 includes all instruction, materials, supplies, flowers, morning coffee/refreshments and lunch. PLUS, your own professionally produced, filmed and edited video clip to promote you and your business.