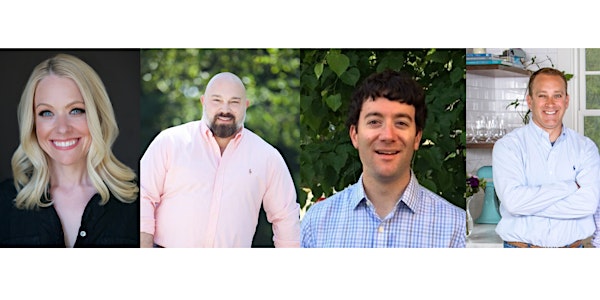 Slope Styles - A Boston Design Week Event
Location
Mitchell Gold + Bob Williams
142 Berkeley Street
Boston, MA 02116
New England has some of the most diverse terrain –
About this event
New England has some of the most diverse terrain – from the highest mountain regions of western New England, to the wetlands, marshes and beaches along the eastern coastlines. In Greater Boston alone, elevation can vary between 300ft, all within a few mile radius, making designing and building a home challenging.
While some opt to even out their land to build, others embrace the Slope Style. In this panel, we'll discuss the unique and innovative ways to build, design and landscape a home on uneven terrain. Considerations when it comes to proper drainage, foundation work, and soil and more!
Slope Styles will be moderated by Jaci Conry, Editor in Chief at Tide Street Group and will be hosted at Mitchell Gold + Bob Williams Boston. Expert panelists include David Boronkay Principal of Slocum Hall Design Group; Jeff Capello, President of Concept Building; and Mike White, Principal of Symbio Design.