| | |
| --- | --- |
| | |
Event Details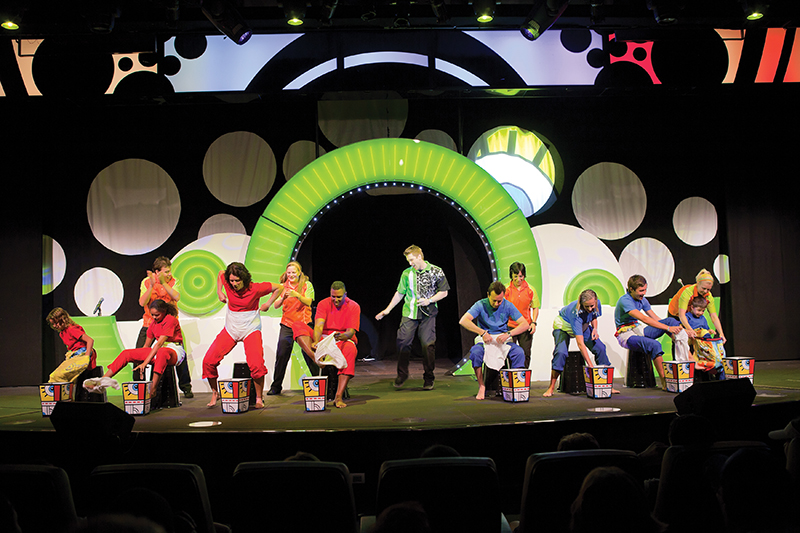 SLIME TIME AT SEA 2013 
Give us YOUR dates!
Norwegian Gem Ship and
Norwegian Jewel Ship
New York City, NY; Nassau Bahamas; Great Stirrup Cay; Orlando Beaches-Port Canaveral
How about some slime time fun at sea onboard the Norwegian Gem and Norwegian Jewel with the family and special friends.  Catch a show and meet characters like Sponge Bob Square Pants, Dora the Explorer and more of your favorites!  Meet and greets with your special friends thoughout the ship.  Have you ever wanted to participate in Nickelodeon's signature messy game shows featuring the pies and slime. Team Nick has a host of events and activities, and interactive games planned that encourage families to explore, play, and imagine together.  Let's not forget the Freestyle Cruising - dine whenever, wherever, with whomever you want.   
No matter your cruise interest, be it a Family Reunion, Family Getaway, Family Vacation, or Spring Break...this cruise is for you.  Whether you are a family of three or fifty.  This cruise has something for everyone.
Leave your pajamas on and experience Nickelodeon's Pajama Jam Character Breakfast.**  Team Nick and special friends sing and dance as your family and new friends enjoys a delicious breakfast.
**Pajama Jam Character Breakfast costs are an additional $15 per person for 13 & up, $10 per person for 12 & under, and free for 3 and under.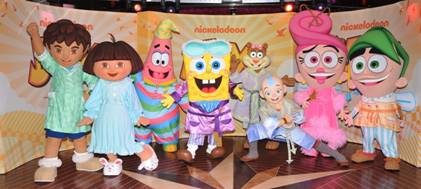 Cruise Itinerary:
Port of Call                                          Departure      Return
New York,                                               4:00pm    
At Sea
At Sea  
Nassau, Bahamas                                   8:00am       6:00pm
Great Stirrup Cay, Bahamas                   8:00am       5:00pm
Orlando & Beaches (Port Canaveral)      6:00am       4:00pm      
At Sea
New York, NY                                                           10:00am
Saturday - Saturday cruises leaving from the Ports of Miami and New York yearly.  Cruise Rates vary based on your dates of travel. We are just waiting on YOU!  Call TODAY for your quote!
What's Included:
7 Days aboard the Norwegian Gem
All accommodations and meals
Entertainment & most shipboard activities
Most non-carbonated beverages
All taxes & port charges
What's NOT Included:
Transportation to New York (Air Travel maybe arranged by your Travel Agent) for groups of 10 or more leaving from the same home airport on the same itinerary to the same destination.  Group air deposit and payment plans can be arranged.  Please note that individual air arrangements (any air arrangements below 10) MUST be paid in full at the time of booking.
Vacation Protection $109 per person MUST be purchased at the time of the initial deposit.

Deposit & Payment Deadlines:
$100 per person to reserve
**Please contact us for Triple and Quad deposit rates
Monthly payments of $100 per person (pp)or more (suggestions below) DUE MONTHLY BY THE 20TH (except the final payment date)
We'll create your very own payment plan, just for your family!
You may join the group after deposit deadline, but your payment plan may vary to bring your account inline with the group. 
Final payment to be determined at the time of booking.  This will vary based on your cruise.
 Agency Policies and Terms:
Travel Insurance is recommended.  It must be purchased with the deposit and each person in cabin must purchase.
Mailed payments MUST be received by payment due date.  Late payments will incur a late fee.
Passports are not required but strongly recommended, if not using a passport, certified birth certificate and government issued ID is required.
Payments are non-refundable and non-transferrable, unless insurance is purchased.  Changes are permitted , but may require a fee. 
Triple & Quad Rates available (Please call or Email)

 No Checks accepted within 60 days of departure date.  Return Check fee is $35.
 Late fee of $50 per person is applied immediately after the final payment date.  After this date the booking will be cancelled, unless arrangements have been made.
Note:  Norwegian Cruise Lines reserves the right to reinstate a fuel supplement for all guests up to $9.00 per person if NYMEX oil prices exceed $65.00 per barrel.

Website:
Organizer
Exotic Escapes by Kim
Exotic Escapes by Kim is a boutique travel agency that specializies in group travel. We a have a calendar full of travel destinations and will also design travel specific to your group.  Please visit our website at www.exoticescapesbykim.com or connect with us on Twitter @XoticXapesbyKim and Facebook at http://www.facebook.com/XoticXapesbyKim.
For more information about this event, contact Kim@exoticescapesbykim.com or 202-528-3079 .