Description
Pull, squish and create all kinds of fun shapes with your own homemade slime! Have some messy fun with your friends making your own slime in a variety of colours and textures. You'll also have the chance to customise your own cool container to keep the finished slime in and take home.
Suitable for ages 4 - 12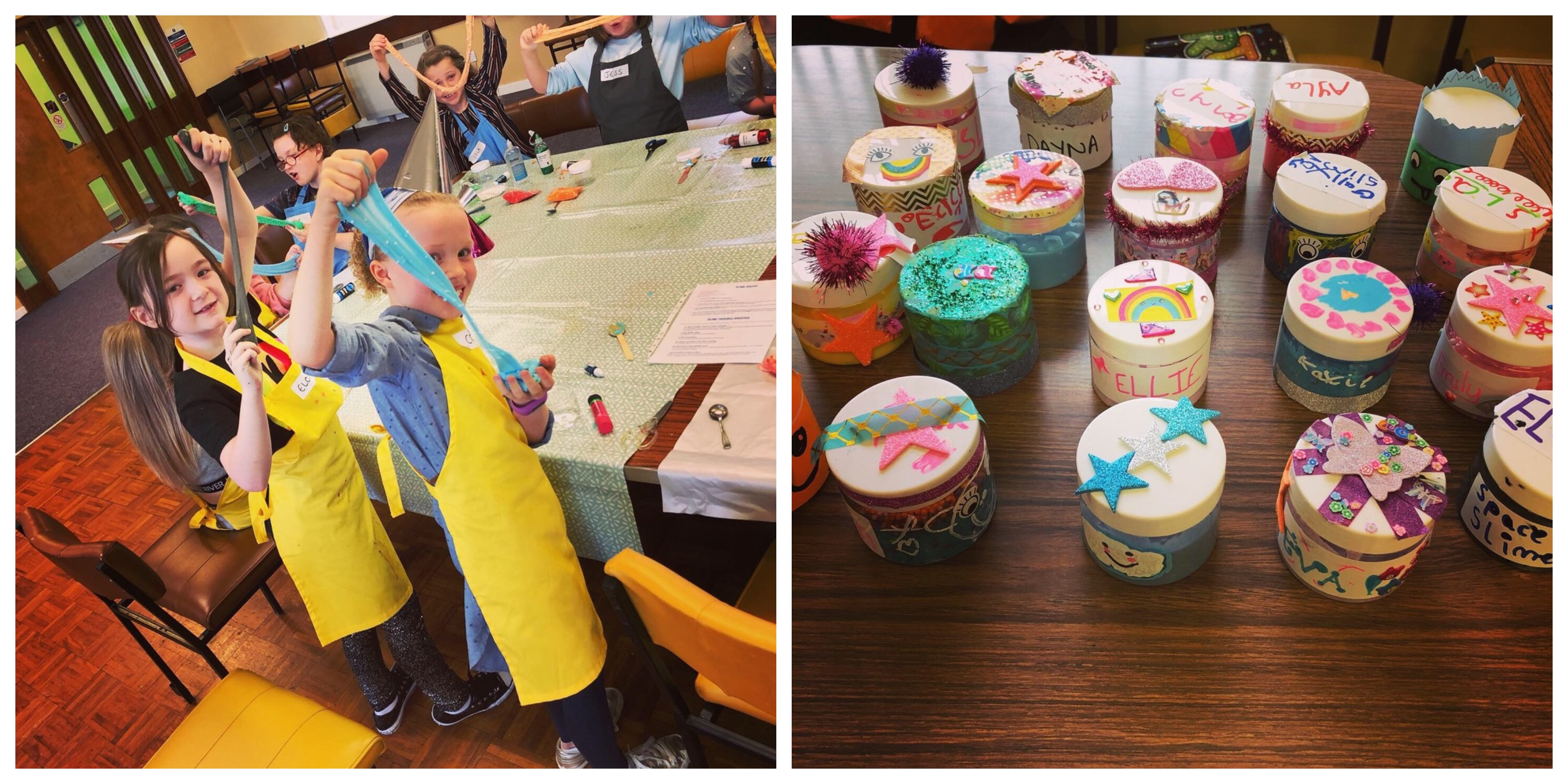 To ensure the safety of everyone crafting I kindly ask that if any of the children participating in the workshop or party are under the age of 13 then at least one responsible adult over the age of 18 per booking stays in the crafting area throughout the duration of the workshop.