Description
The Slim Palate Paleo Cookbook Video
Please join us for the Book Launch Party of The Slim Palate Paleo Cookbook and Farm Dinner at Yonder Way Farm. Enjoy a Saturday afternoon in the countryside, just outside of Houston, celebrating Joshua Weissman's new Paleo Cookbook and sharing a farm to table dinner based on the real food ideals of "The Slim Palate Paleo Cookbook".
The Event Includes:
Book Launch Party

On Saturday, March 15, 4:00 pm to 8:00 pm at Yonder Way Farm


Farm Tour

Farm Dinner with locally sourced organically grown produce, and pastured, grass-fed meats

"The Slim Palate Paleo Cookbook" will be for sale

Book Signing by the author. You can bring your own book if you already have one to be signed as well.

Giveaways, Prizes, and a gift bags

Music


The Book:
In his new cookbook, teenage food blogger Joshua Weissman, who lost more than 100 pounds by eating real food, shares some of his favorite recipes, along with his philosophy on food. Wanting to change his life and his eating habits, Joshua did extensive research and found a way to use whole, natural foods to create elegant, palate-pleasing recipes that helped him lose weight without sacrificing flavor.
There will be a book signing by the author, books will be for sale and you can bring your own book.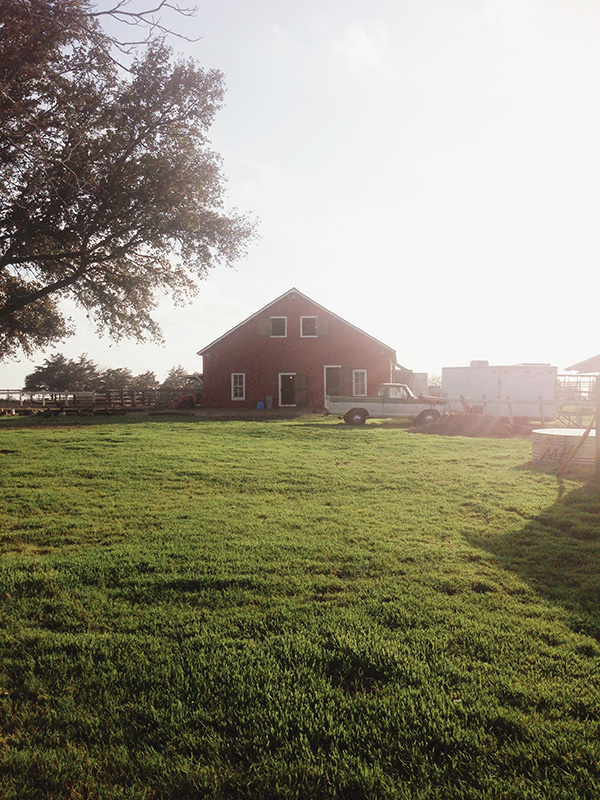 The Location:
This party is being hosted at Yonder Way Farm, a gorgeous and serene countryside area located just outside of Houston in a quaint little town called Fayetteville. There will also be a relaxing farm walk so that you can view the beautiful surrounding pastures and happy animals as well as music and lots of good fun, so what are you waiting for?
The Dinner:
(All vegetables are locally sourced and organically grown, and all meats are grass-fed and pastured which are being contributed by Yonder Way Farm)
Main Course -
Slow Roasted Pastured Pork Shoulder

Smoked Grass-fed Beef Sausage
Sides -
Ginger Lime Cole Slaw from The Slim Palate Paleo Cookbook

Roasted Root Vegetables
Dessert -
Chocolate Dipped Coconut Macaroons (subject to change)
There are going to be A LOT of prizes, and goodies to get a hold of at this party! Everyone that purchases a ticket gets a surprise goody bag filled with all kinds of swag that will soon be announced! There will also be giveaways hosted at the party that include fun items contributed from Red Boat Fish Sauce, Tessamaes, Yonder Way Farm's Grass-fed and Pastured Meats, other Paleo goodies, and much more!
During the partyand while you're eating you can mingle with various other real-food lovers and paleo-people about actual like-minded thing. It isn't often you get to be with a big crowd that loves bacon and grass-fed beef as much as you. On top of that there will be various Paleo super powers there as guests such as:
We have limited tickets so if you want to stop by for this can't miss event get yourself a ticket and I'll see you there!
---
FAQ's
What's the dress code or is there one? - Totally casual, jeans and a shirt work just fine. You'll be on a farm remember?
I already have your cookbook and want it signed, do I have to buy one there? - Absolutely not, you can bring your copy with you and get it signed, no need to purchase it if you've already got one. Although we will have books for sale available, and it might be a good time to grab one for a buddy to get signed too while your at it!
Are tickets refundable? - Tickets will not be refundable but you can always give your ticket to a friend if you purchase one and decide you can't make it.
Why are you charging for entry? - Initially I wanted this to just be a walk in event but it's going to end up costing so much darn cash that we decided to charge just a litte bit of money to help mitigate the costs. These tickets won't even pay for the event in full and will just help offset some of the cost. But hey, we're gonna feed you, give you goodies, and an amazing time!