Sales Have Ended
Ticket sales have ended
We have closed ticket sales at this time. If you would like to attend the conference, please contact Danielle at 760-597-3752 or email daguas@dtwc.com
Sales Have Ended
Ticket sales have ended
We have closed ticket sales at this time. If you would like to attend the conference, please contact Danielle at 760-597-3752 or email daguas@dtwc.com
Description
About Winter Conference
February 1-3, 2011
Servant Leadership: Developing Servant Leaders that Transform Organizations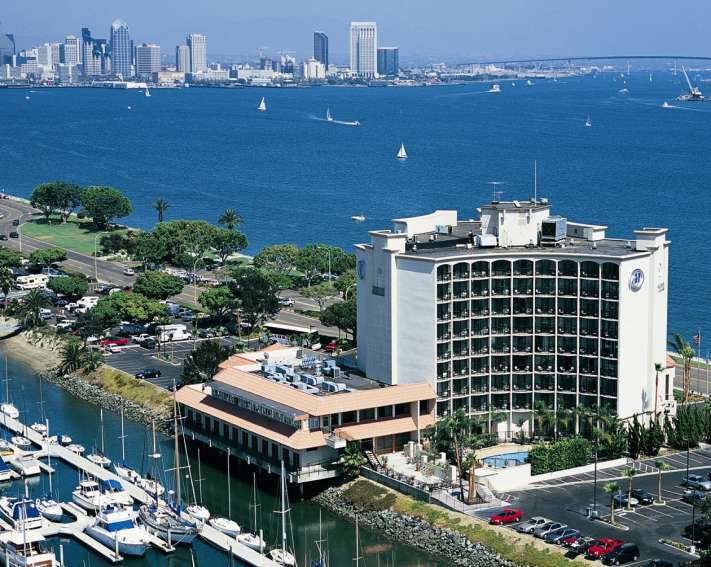 This conference is designed to inspire and equip participants with fresh perspectives on leadership presented by world-renowned business and church leaders, authors and leadership thought experts.
Hilton Harbor Island Hotel, San Diego
1960 Harbor Island Drive
San Diego, CA 92101
---
Why Attend?
In many organizations today, management faces a dilemma. When executives rely on a traditional model that is power-based rather than servant-led, results are often ineffective. But when organizational leaders are driven by a deep desire to serve for the sake of others, a positive cultural transformation occurs. Our goal for this conference is simply to challenge traditional perceptions of leadership and enable the integration of servant leadership in our own environments.
You will meet leaders from various organizations, with the relaxed San Diego Marina as your backdrop. The Winter Conference is meant to be informative, inspirational, and to provide a safe setting for open and honest dialogue about how to achieve better, more effective leadership.
What you will take home with you
Practical wisdom on how to successfully and effectively lead by serving others and inspire and equip those in your workplace or community.
An expanded network of like-minded individuals.
A conference workbook designed for you to record stories and insights from authors, experts, and noted professionals who successfully and effectively lead by serving.
Information about additional training opportunities for those interested in learning and applying servant leadership in their own organizations or communities.
Resources provided such as The Art of Servant Leadership & the opportunity to purchase additional books from noted speakers and other authors at discounted prices.
---
Join Us!
Click here to view a "what to bring" list in PDF format
Meals are included during your participation in the conference.
Following the conference, if your schedule permits, we encourage you to take advantage of the sights and activities in San Diego. The venue is a central location with easy access to places like:
Hilton Harbor Island Hotel Information
The group rate for this event is $159 per night, plus applicable state and local taxes.
If you would like to reserve space at the hotel, please click here
For your convenience, you may request this special rate both three days before and three days after the event.
For your convenience, the hotel offers complimentary on demand airport transportation (please call from baggage claim area), complimentary parking & daily shuttle service to the Gaslamp district if you desire to venture downtown during your stay. Please check with the Front Desk upon arrival for an updated shuttle schedule.
---
Agenda
The content at this event is meant to be informative, impactful & transformational. You will spend time hearing from world renowned speakers on different aspects of leadership while networking with other attendees.
Tuesday, Feb 1
Registration; Meet and Greet begins at 6:30 PM
Wednesday, Feb 2
Registration begins at 7 AM
Program begins at 8 AM
Program ends with featured speaker and 3-course dinner at 7:45 PM
Thursday, Feb 3
Program ends at 11 AM
You will receive a detailed Event Schedule before you arrive at the Conference. If you have any specific questions, please click here
---
Speakers
Ken Blanchard-Groundbreaking author in Leadership and Management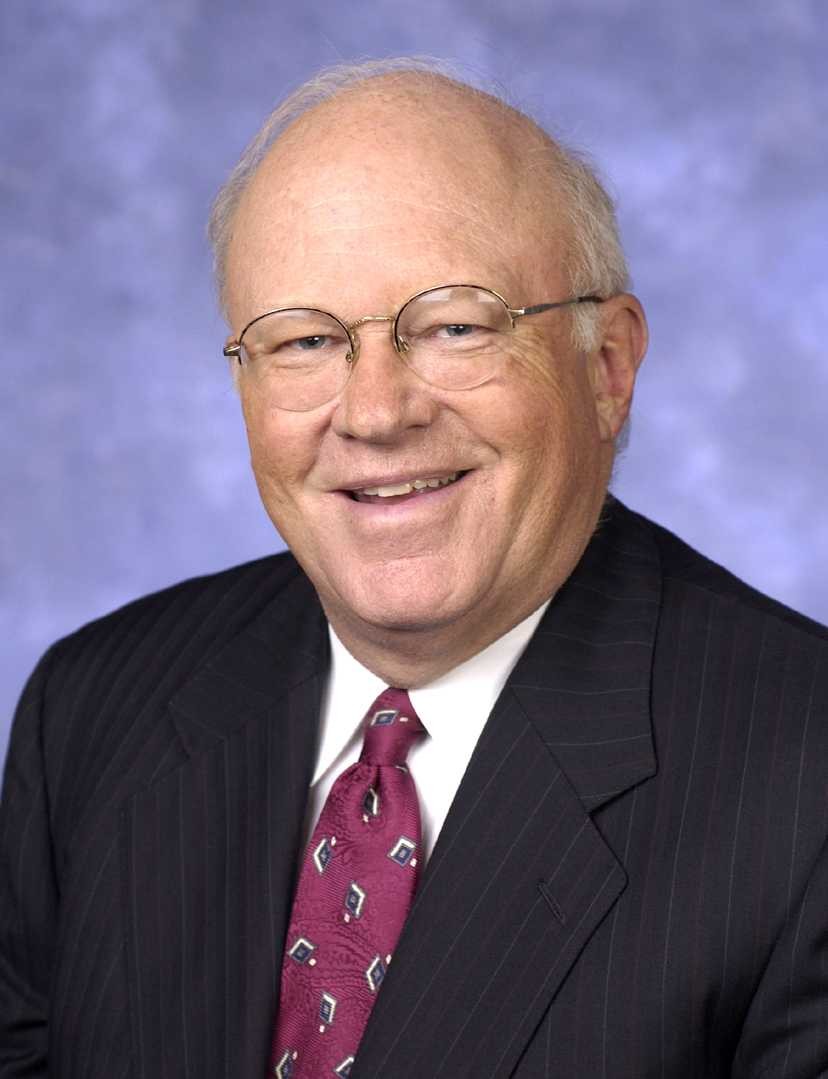 Few people have impacted the day-to-day management of people and companies more than Ken Blanchard. A prominent author, speaker and business consultant, Ken is universally recognized by friends, colleagues and clients as one of the most insightful, powerful and compassionate men in business today. Ken speaks from the heart with warmth and humor and is a polished storyteller with a knack for making the seemingly complex easy to understand.
A Cornell University graduate with a PhD; he has been a college professor, an entrepreneur, and business guru. He is an avid golfer and a friend to anyone who crosses his busy path! Ken and his wife Margie call California home where he is the co-founder and Chief Spiritual Officer of the Ken Blanchard Companies-a global leader in workplace learning, employee productivity, leadership and team effectiveness.
Since coming to a personal faith in Jesus Christ-"suiting up," as he terms it-Ken Blanchard's passion and priority has become inspiring and equipping people to lead like Jesus. For nearly four decades, Ken Blanchard has been recognized and read as a premier thinker and writer on leadership. The three-dozen or so books (including The One Minute Manager, Raving Fans and Gung Ho!) he has authored or co-authored find places of prominence on bookshelves and bestseller lists here and abroad. He is a coveted and celebrated guest in national media and in major conferences and conventions. Many of his most significant national and international corporations engage Ken Blanchard for strategic counsel at the most critical levels.
Ken Melrose- Former Toro CEO and author of Making the Grass Greener on Your Side: A CEO's Journey to Leading by Serving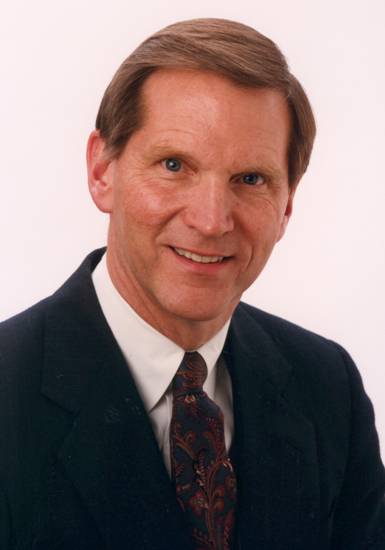 Kendrick B. Melrose joined the Toro Company in 1970 as director of marketing planning for the consumer products division. He was named president in 1981, chief executive officer in 1983, and chairman of the board in 1987. In 2006, Ken formed a new company, Leading by Serving, LLC, whose mission is to advance the principles of servant leadership in business organizations. Ken is the author of Making the Grass Greener on Your side: A CEO's Journey to Leading by Serving.
He serves on several boards, including Ken Blanchard's Lead Like Jesus Enterprise, the Princeton Initiative for Faith and Work, and as Chairman for the Center of Ethical Business Cultures and the Melrose Institute for Eating Disorders. Ken is a member of the faculty at the Opus School of Business at the University of St. Thomas, where he also serves on the Board of Governors. He is a frequent speaker at national conferences on the subjects of servant leadership, building a values-based corporate culture, and how good cultures breed good ethics.
Rani Hong- Recipient of the United Nations Human Rights Award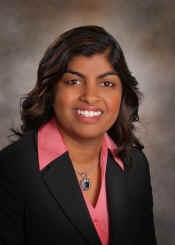 Rani Hong combines her nationally recognized business skills with her passion to affect change for exploited women and children. She has contributed to the passage of precedent-setting laws in Washington State, making it a national leader for addressing the crimes against women and children. Rani has advised U.S. Congress, the White House and international parliaments on the prevention of human trafficking. Rani is a United States American Embassy speaker for the Department of State domestically and abroad to lobby for the rights of women and children.
She and her husband, Trong Hong, founded the Tronie Foundation, a non-profit organization promoting education, policy change, and restoration for children of violent crimes. For the past 10 years, Rani has shared her story in international media, including "The Oprah Winfrey Show" and BBC World News, describing her plight as a child slavery survivor in India. She also works with journalists in print, radio, and television to be a voice for those enslaved. Rani has worked directly with over 50 women and children who have been exploited in 6 different countries. Rani has been honored with many awards, including the 2010 Jefferson Award for Washington State and the 2008 United Nations Human Rights Award.
Jean Jobs- CEO of Culture ROI and Senior Trainer with ACCD-master trainer.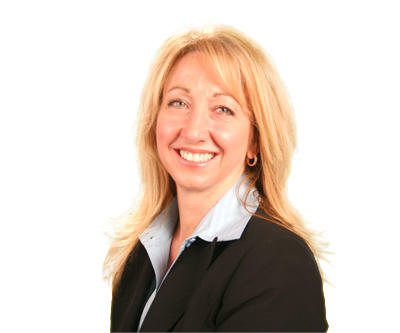 Jean Jobs is a master trainer in ACCD/Culture ROI, having engaged over 5,000 hours of training time. Her experience ranges from corporate marketing in the international arena to inter-cultural work in Canada, Holland, Africa and the Middle East. Jean co-founded Culture ROI with the vision of bringing character and values to the foreground in the commercial sector. She develops and co-authors training materials and resources for Culture ROI and several non-profit and humanitarian organizations. Jean was co-developer of The Professional Development Project in 2004, a pilot program for Women and Minorities designed exclusively for ESPN, dealing with diversity and gender issues.
In 2005, she also worked with World Vision to co-create a Stress Awareness Life Training Initiative, designed to support field workers in communities affected by HIV/AIDS. Jean has worked with ACCD since 1996. In 1997, she founded GAP Youth Training Services, a non-profit organization dedicated to adolescent and teen character development. Through GAP she is involved in missions work, including working with HIV/AID affected people in Africa. Jean has served with Sonoma County Law Enforcement as a senior chaplain since 2000 and serves as an Associate Pastor at Santa Rosa Christian Church.
Todd D. Hunter- Bishop, Founder of Churches for the Sake of Others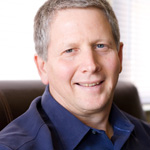 Bishop Todd Hunter of the Anglican Mission in the Americas, is the founding pastor of Holy Trinity Church, an Anglican church in Costa Mesa, California and author of Christianity Beyond Belief ,Giving Church Another Chance and The Outsider Interviews . Todd is also the founding director of Churches for the Sake of Others, the West Coast church planting initiative for The Anglican Mission in the Americas. Prior to his work with the Anglican Mission in the Americas, Todd founded Three is Enough, a small group movement that makes spiritual formation doable.
Dr. Hunter is an adjunct professor of evangelism and postmodern ministry at George Fox University, Fuller Seminary, Western Seminary and Wheaton College. Earlier in his career Todd was President of Alpha USA, Church Planting coach for Allelon Ministries and the National Director for the Association of Vineyard Churches.
Todd collaborates with organizations that desire to shape their ministries around Kingdom-based, missional encounters with contemporary culture. He began his ministry 30 years ago as a church planter and church planting consultant. Those strengths have found new life in his work with The Anglican Mission in the Americas.
Todd holds a certificate from Calvary Chapel Bible School, a B.S. in Business Administration from Cal Poly Pomona, an M.A. in Biblical Studies from Regent University and a DMin. from George Fox University. Todd has written for key publications such as Christianity Today, Charisma, Outreach and Ministries Today, as well as contributing to various books and study Bibles. Todd and his wife Debbie live in Eagle, Idaho with their two children, Jonathan (24) and Carol (17).
Bill Driscoll-Former TopGun Instructor & Naval Flight Officer, National Speaker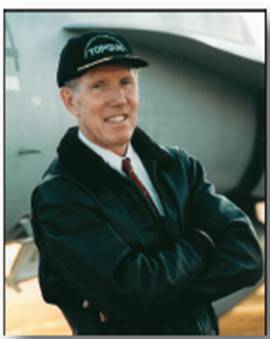 Bill Driscoll is a successful real estate professional and one of the most decorated U.S. Navy Flight Officers of the past 50 years.
Bill joined the Naval Reserve in 1968 and received his Naval Flight Officer wings in 1970. During the Vietnam War, he served as Radar Interceptor Officer (RIO) with Randy "Duke" Cunningham; the two were the Navy's first and only "Team of Aces". Bill received The Navy Cross, two Silver Stars, The Purple Heart, ten Air Medals, and a nomination for The Medal of Honor. He resigned from active duty at the rank of Commander and served as an Air Combat expert instructor at Top Gun for 20 years; he still serves there as a consultant.
Driscoll received a B.S. in Economics from Stonehill College in Massachusetts and a Masters in System Management from the University of Southern California and is a community leader who continues to speak nationally. His most frequently requested topics are "Peak Pressure Performance" and "Top Gun". His guidance provides organizations with the right tools to succeed when dealing with today's ever-present tension, anxiety, and stress.
Art Barter-CEO of Datron World Communications, Inc. and Founder and CEO of Servant Leadership Institute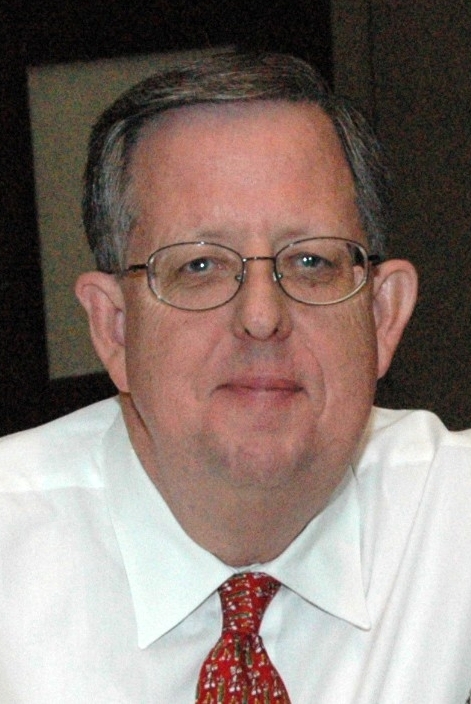 Compassionate to caring to serving, Art has always strived for excellence in workplace leadership.
Brought up in the corporate world, Art began his career at The Walt Disney Company in Anaheim where he learned the traditional management model.
Leaving Disney after almost 10 years, he sought a place to excel and gain traditional promotions and monetary rewards. Art spent the next 25+ years working at various manufacturing companies in finance and operational roles where he practiced the "power" or traditional model of leadership.
In 2003, with the help of Ken Blanchard, Art was introduced to Servant Leadership.
By the end of 2005 he was in the process of transforming Datron into a servant-led organization. Today he believes the only effective long-term leadership model is Servant Leadership. Under the Servant Leadership model, Datron has grown from $10 million in business in 2004 to over $200 million in business in 2010. This growth has been organically generated, internally funded without debt, and in 2010 set records for new business, revenues, profit and cash flow.
In 2004 he and his wife, Lori, created the Datron Charitable Fund, which has contributed to charities both locally and around the world in excess of $3 million. In 2008 he founded the Servant Leadership Institute as part of the Datron group of companies with a mission of developing servant leaders that transform organizations. Art's journey in leadership at Datron is detailed in Tony Baron's new book, The Art of Servant Leadership.
Art holds two Bachelors degrees in Business and Finance from California State University at Fullerton. He serves on several charitable boards and serves as president of the Moonlight Cultural Foundation.
Tony Baron- President, Servant Leadership Institute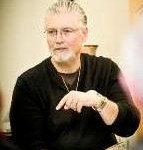 Tony Baron serves as president of the Servant Leadership Institute. Dr. Baron holds a double doctorate in psychology and theology and serves as adjunct professor in pastoral theology and leadership development at Azusa Pacific University Graduate School of Theology and Fuller Theological Seminary. Board certified in forensic medicine and a diplomate of the American Board of Psychological Specialties, Dr. Baron's post-doctoral training was at Harvard Medical School specializing in Spirituality and Healing.
Prior to becoming ordained as an Anglican priest in 2000, Dr. Baron was chairman and chief executive officer of a national firm specializing in psychological services, workplace violence prevention, and organizational development. An author of four books on workplace and school violence, Dr. Baron's two most recent books address corporate and church leaders on how they can personally live and organizationally lead for the sake of others. Although new to the marketplace, The Art of Servant Leadership: Designing Your Organization for the Sake of Others has already been used in graduate schools, the business world, and missionary organizations. His second book, The Cross and the Towel: Leading to a Higher Calling is scheduled to be released in early 2011. An excellent communicator, Dr. Baron teaches, trains, and consults with corporate and church leaders around the world.
---
Sponsorship Opportunities
The Servant Leadership Institute is pleased to make available a variety of sponsorship options for our Annual Summit February 1-3, 2011. To learn more about the benefits associated with each level, please click here or
email daguas@dtwc.com
---
Registrants who cancel in writing by January 3, 2011 will receive a refund of their conference fees, less a $75 administrative fee. After January 18, no refund will be issued. However, organizations may substitute one partipant for another, or unused regisration fees may be applied to the 2012 Conference.
---