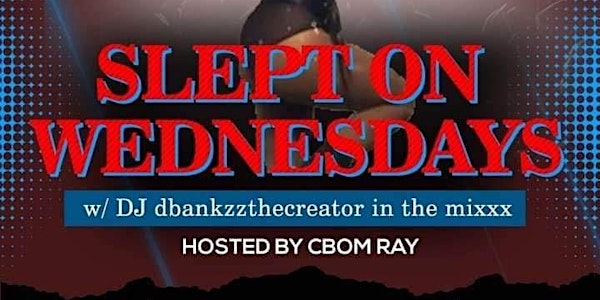 Slept On Wednesdays Open Mic and Concert
Performers need a platform and we're here to provide just that in Houston. Plus… dbankzzthecreator gives away studio time from GVO Studios.
When and where
Location
The GETAWAY Place 7700 Pinemont Drive #Ste A Houston, TX 77040
About this event
Are you a SLEPT ON ENTERTAINER?? Are you looking for a stage to perform on?? Singer, Rapper, Dancer, Poet 👀 We have the perfect opportunity for you to be seen, heard, and vibe out every Wednesday. Plus, We believe artists should get paid for bringing their supporters out. We also give away studio time c/o GVO Studios every week!
Slept On Wednesdays is LIVE every week at The Getaway Place and we're paying artists!!!
You get 2 songs or a 7 minute set.
It's $20 admission for all guests. If you bring 10 guests, you get $100. If you bring 20 guests, you get $200!!
Can't bring out 10 guests? Bring out 5 paying supporters and you get $50.
As long as you bring 2 supporters out, you perform for free.
There will be other artists performing throughout the night, as well.
Guests just give your name at the door.