Actions and Detail Panel
SLC Master Gardener's BONNET HOUSE TOUR
Wed, April 26, 2017, 8:15 AM – 5:00 PM EDT
Description

Bonnet House Listed as #12 on the Blog for Lifestyle & Travel Florida Bucket List!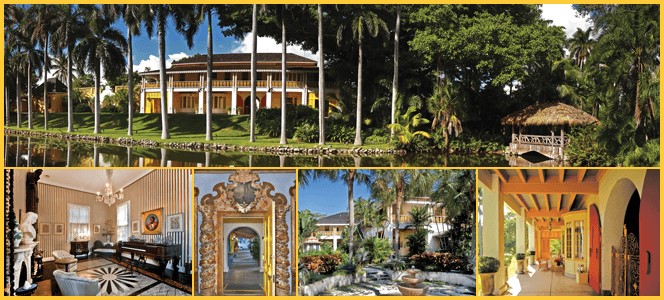 Built in 1920 and listed on the National Register of Historic Places, Bonnet House Museum & Gardens is a 35-acre estate and historic house museum located in Fort Lauderdale, FL. The Main House is filled with a collection of art and the personal treasures of the Birch/Bartlett families. The surrounding grounds of the estate range from a mangrove swamp to a coastal hammock, providing habitat for a variety of fish, birds, and other wildlife. http://www.bonnethouse.org/
The Gardens
Tropical Tranquility – Historic Fort Lauderdale
In addition to their historic significance, the Bonnet House grounds encompass one of the last examples in South Florida of a native barrier island habitat. Five distinct ecosystems can be found on the property including the Atlantic Ocean beach and primary dune, a fresh water slough, the secondary dune which includes the house site, mangrove wetlands, and a maritime forest. The Gardens also contains a Desert Garden, Hibiscus Garden, orchid room and orchid collection and the main courtyard planted with tropical vegetation. Please see http://www.bonnethouse.org/gardens/ for additional information
Bonnet Main House and Guided Grounds Tour
Following a guided tour of the Main House, a docent will lead you on a tram tour of the Nature Trail describing the various species of native and landscaped plants. Docents will focus on the plantings done by Hugh Taylor Birch, and the landscaping created by his son-in-law Frederic Clay Bartlett. You will tour through palm-lined ailees, past a stone fountain, a desert garden, and more.
COST FOR TOUR AND BUS - JUST $45.00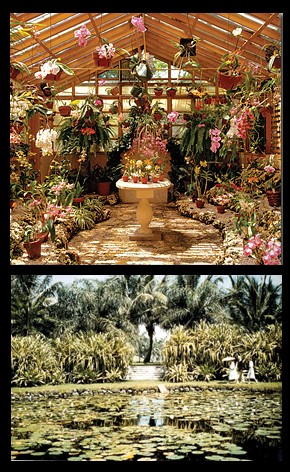 TIMELINE FOR TOUR & LUNCH
Bonnet House, 900 North Birch Road, Fort Lauderdale, FL 33304
When: Wednesday, April 26, 2017
Leave Master Gardener office –8:30AM
Bonnet House Tour 11:00 – 1:15PM
Lunch & Shopping 1:30 – 3:00PM
Bubba Gump Shrimp Co., AIA, Ft. Lauderdale Beach. Leisurely lunch overlooking the beach.
3:00PM Bus Departs promptly
5:00PM Arrive back to Master Gardener office
Bring water that's bottled or in spill-proof containers for the ride.
Any questions contact Brenda Gustafson – 772-678-8523 or Kate O – 772-462-1660
Master Gardeners and friends are welcome. Book early for this amazing tour!