{Slay & Shine 4-Week Intensive} Game-Changer Life Coaching Boot Camp
Description
Are You Ready To Breakthrough, Get Clear, Get Confident, Release Your Brilliance and Shine on Purpose?
Are you ready to own your voice and confidently speak the truth to power in love?
Are you ready to declutter, detoxify and denouce all hindering limitations with a mindset shift?
Do you need support to clarify and cyrstalizse your vision so that you can take action to bring it to pass?
Are you unclear of what your "next steps" are, and you need someone who's "been there, done that" to support you on your path of a higher purpose?
Are you ready to Go BIG in your life, business or ministry?
Game Changer Life Coaching Bootcamp....."Mindset IS Everything"
Slay and Shine 4 Week Intensive (10/25, 11/1, 11/8, 11/15)
This Is What You Will Receive....
4 consecutive transformational Life-Coaching session with the Game-Changer +Apostle Lougenia TrailBlazer Rucker
4 written life-enriching & shifting Modules:
(1). Mindset-RESET (2). Mindset-SHIFT. (3). Mindset-RENEW. (4). Mindset-TRANSFORM.

Personal & intimate 2 hour deep inner work to shift, heal and transform your life via Tele-Conference Calls.
Access to a private online Group with all posted Modules.
24/7 email support, weekly activations/assignments, discussions & handouts to support you in getting clear, owning your voice, vision and personal power!!
SUPER BONUS: 1-on-1 Complimentary 60 minutes Follow-Up Coaching Call with Apostle Lougenia
Getting "clear" is your first step in changing the game of your life! I would love to work with you and support you to get your breakthorugh. I am here to serve you and help you to shift your mindset, move forward with momentum, create your big bold beautiful life, release your brilliance to serve and shine on purpose.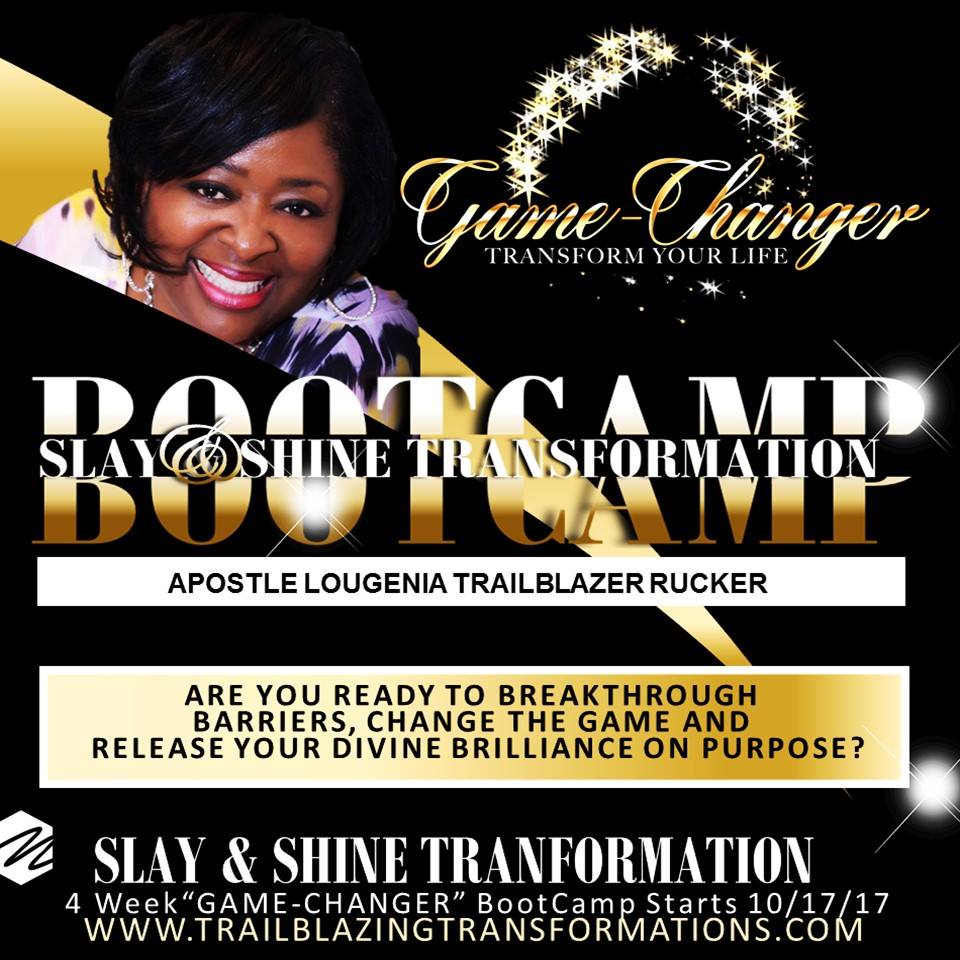 Lougenia TrailBlazer Rucker, Apostle Kingdom Mentor. Spiritual Transformational Coach. Author.
www.trailblazingtransformations.com
Divine Diamonds Ministries PO Box 49082 Phila PA 19141
http://divinediamondsministries.ning.com