Slave Dwelling Project Comes to Historic Mitchelville Freedom Park
Slave Dwelling Project Comes to Historic Mitchelville Freedom Park
About this event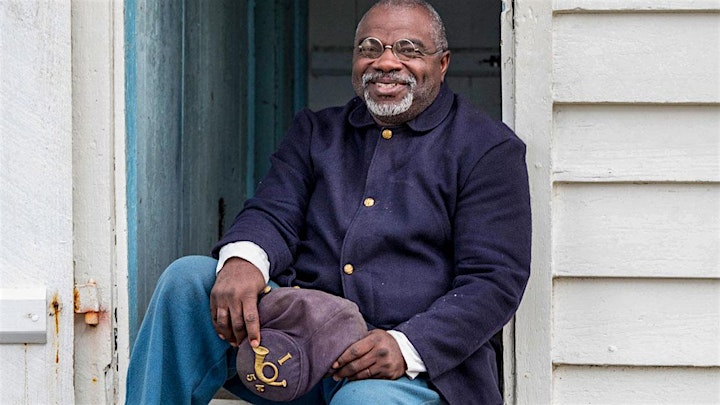 Joe McGill, a Civil War re-enactor and descendent of the enslaved, has slept at over 90 sites in 18 states exploring extant slave dwellings. Join him virtually as he explores the life and living habits of the people of Historic Mitchelville Freedom Park.
This in-person experience will include an overnight camp-out with Joe McGill to include - a Walking Tour of Historic Mitchellville Freedom Park, the acclaimed Campfire Conversation, dinner featuring delectable delights of Lowcountry favorites and a personal sleeping tent, in case you need one although you're welcome to bring your own.
Space is very limited! Get your tickets today!
About Joe McGill and The Slave Dwelling Project -
Mr. McGill has conducted over 250 overnights in approximately 100 different sites in 19 states and the District of Columbia. He has interacted with the enslaved communities' descendants and those of the enslavers associated with historic plantations. He speaks with school children and college students, with historical societies, community groups, and members of the general public.
Since 2016, Mr. McGill expanded the Slave Dwelling Project to offer a program of living history called "Inalienable Rights: Living History Through the Eyes of the Enslaved." The Project has held an annual conference every year since 2013.
Organizer of Slave Dwelling Project Comes to Historic Mitchelville Freedom Park
The triumphant and touching Civil War-era story of the rise of the first self-governed settlement for freedmen in the United States took place on Hilton Head Island. In 1862 during the chaos of the Civil War, thousands of enslaved people in the coastal Carolinas, Georgia, and Florida escaped to the Union fortification seeking freedom.  They built a town named Mitchelville. 
The achievements of the residents of Mitchelville were recorded for the nation to see.  While the battles raged across America, the war for freedom was won at Mithelville. 
Today the direct decedents of those who settled on Mitchelville, still live and continue the traditions of their ancestors.
For more information or to schedule a tour of Mitchelville visit exploremitchelville.org.