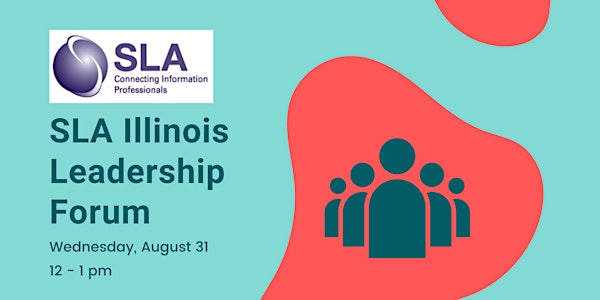 SLA Illinois Leadership Forum
Join three current and former leaders for a discussion about leadership in SLA Illinois.
About this event
Interested in becoming a leader in the specialized library field? Learn more about volunteer opportunities from three past and current SLA Illinois presidents. On Wednesday, August 31, 12-1 pm, SLA Illinois will host its first-ever Leadership Forum.
Two past presidents of SLA Illinois - David Bender and Rachel Cole - will talk with current SLA Illinois President Dan Bostrom about what it means to lead a community and what leadership skills volunteering has brought them. There will be time for participants to learn more about current openings and ask questions about volunteering.