Description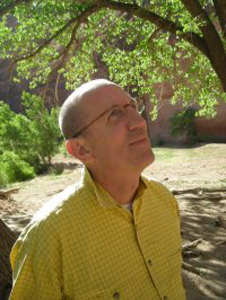 Hiram Butler, James Turrell's long-time friend and agent will talk about how James Turrell's brilliant ideas are made real – from the epic Roden Crater to the intimate Chestnut Hill Skyspace. Hiram will not only tell us about progress at Turrell's spectacular and mysterious Rodin Crater but about his work on other signature art projects like Ellsworth Kelly's recently completed chapel in Austin, Texas. A native Texan who helped build Houston's Live Oak Friends Meeting with a Skyspace, Hiram introduced Chestnut Hill Quakers to Turrell and helped guide the process over the thirteen years it took to build our new building with its Skyspace in the worship room. He will have slides and answer questions.
This is a free event. We suggest a ten dollar donation at the door which helps maintain our Skyspace. There's plenty of free parking onsite. SEPTA Chestnut Hill East regional rail stops 2 blocks from Skyspace at Wyndmoor Station. Restaurants abound from 1 block to 1 mile away in both Chestnut Hill and Mt. Airy. 


Email Skyspace@Chestnuthillquakers.org to be notified of future events.