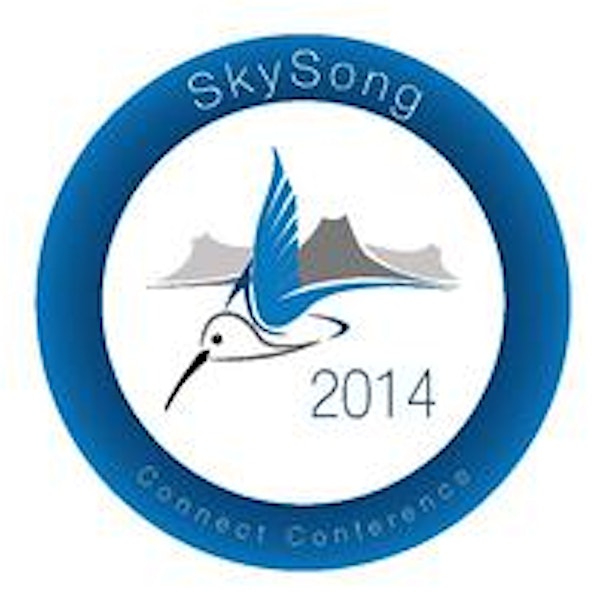 SkySong Connect Conference
Date and time
Thursday, April 17, 2014 · 9:30am - 5pm PDT
Location
SkySong 1475 N Scottsdale Rd Scottsdale, AZ 85257
Description
SkySong Connect will launch a multi-disciplinary network of researchers, technologists and entrepreneurs focused on growing a valley of innovation.
Organizations participating will include companies, startups, universities and philanthropies.
Speakers from across the country will inspire with creativity, expertise and insight in TED-style talks.
Attendees will participate in moderated dialogues on key "open" topics such as open source development and crowd sourcing.
Steven Johnson is the author of eight books on the intersection of science, technology and personal experience. A contributing editor to Wired, he writes regularly for The New York Times and The Wall Street Journal. He is the author of "Everything Bad is Good for You: How Today's Popular Culture is Actually Making Us Smarter" (2005).
8:30AM - Registration
9:30AM - General Session
11:00AM - 12:00N - Breakout Sessions
12:00N - 1:00PM - Lunch
1:00PM - 4:00PM - Breakout Sessions
4:00PM - 5:00PM - Cocktail Reception & Entertainment
Confirmed Speakers:
Craig Weiss, President & CEO, NJOY, Inc.
Brett Larson, CNN Technology Analyst
Jonathan Aaron Cain, The Musical Heritage Exchange Project
Natalia Duong, Project Agent Orange
Joel Dudley, PhD, Mount Sinai School of Medicine
Cesar Kuriyama, 1 Second Everyday
Hessam Sarjoughian, Arizona State University
Mike Stay, Biosimilarity, Inc.
Hadley Wickham, Rice University, Rstudio, Inc.
The conference is for 200 industry innovators and is intended to create sustained relationships, networking and interaction.
Entertainment Guest: Bad Cactus Brass Band