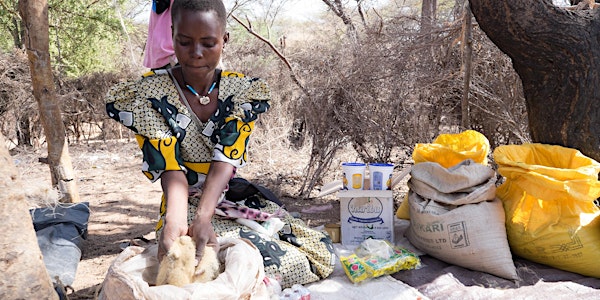 Skoll Ecosystem Session: Poverty Graduation & Women's Economic Empowerment
Location
Mathematical Institute
Woodstock Road
Oxford
OX2 6GG
United Kingdom
Sales Have Ended
Registrations are closed
Thank you for registering. We look forward to seeing you at the event.
SKOLL Ecosystem Session: Poverty Graduation Programs and Women's Economic Empowerment
About this event
Presented by the BOMA Project, Fundacion Capital, World Bank Partnership for Economic Inclusion, BRAC, Trickle UP, Village Enterprise and Concern Worldwide
How Can Poverty Graduation Programming Promote Women's Economic Empowerment?
It is well documented that when women have greater control over household resources, the household benefits. What is currently lacking, however, is a cohesive way to ensure and assess how poverty graduation programs, especially, impact the intra-household dynamics, and more importantly, help advance Women's Economic Empowerment (WEE).
Poverty graduation programs (or the Graduation Approach) have been successful in showing how a holistic set of interventions can promote resiliency at the individual and household level for ultra-poor families. Especially meaningful is these programs' ability to target Ultra-Poor women through the delivery of targeted training and mentorship on topics ranging from financial health, family planning, education, nutrition, and business development. What is missing, however is consistency in the way we as implementors measure our impact on women.
Please join us for a dynamic conversation that will feature graduation implementors, researchers, and others as we begin to think about a collective way forward that could significantly impact our ability to reach and impact Ultra-Poor women.
Speakers/Panelists:
• Kate McKee, Director, Partnership for Economic Inclusion, The World Bank
• Ana Pantelic, Director of Partnership and Business Development, Fundacion Capital
• Wendy Chamberlin, Director of Expansion and Innovation, the BOMA Project
• Winnie Auma, Uganda Country Director, Village Enterprise
• Bill Abrams, CEO, Trickle Up
• Lindsay Coates, Managing Director Ultra Poor Initiative, BRAC USA
• Chris Pain, Head of Technical Assistance, Concern Worldwide
•Tara Bedi, Department of Economics, Trinity College
•Kirk Hanson (Moderator), Senior Fellow, Markkula Center for Applied Ethics at Santa Clara University
Additional speakers to be named