Sales Have Ended
Registrations are closed
Please make sure you list the correct shipping address. This is the address you will receive your "Beauty Sesh Box." If you have questions email us at: info@baltimore-fashionweek.com
Sales Have Ended
Registrations are closed
Please make sure you list the correct shipping address. This is the address you will receive your "Beauty Sesh Box." If you have questions email us at: info@baltimore-fashionweek.com
Learn a new skincare regimen, and learn the basics of makeup application.
About this Event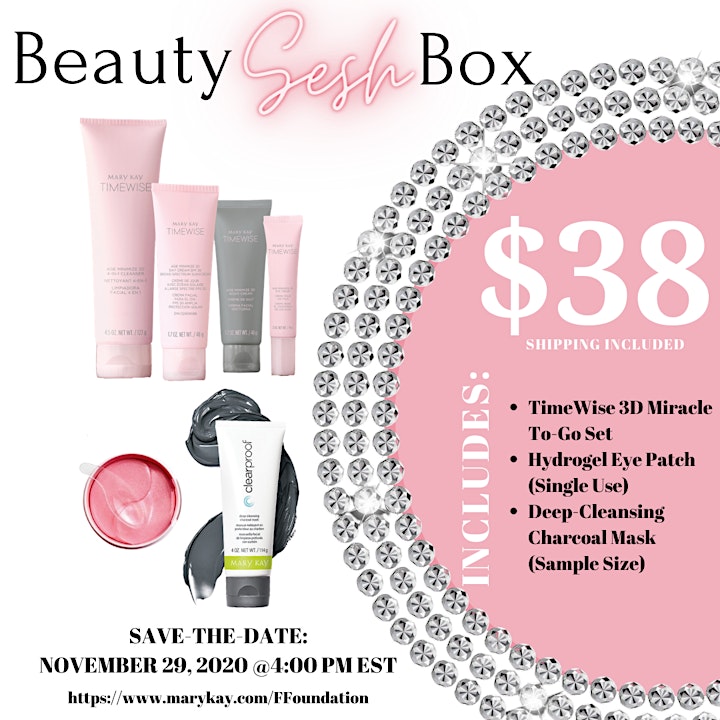 Sunday, November 29, 2020, is the beginning of a new "facial" beginning.
Join Sharan Nixon (Mary Kay Beauty Consultant) and Owen Michael O'Donnell (Professional Make-Up Artist), will be present in-person (virtually) to introduce you to a new way to taking care of YOU.
Registration is $38, and each guest will receive a "Beauty Sesh Box." This box is a part of your registration and as you can tell THIS is a different type of tutorial that will include a travel size of Mary Kay's most sought-after beauty regimen - TimeWise Age Minimize 3D products for the spa experience.
After the experience, you will learn the education on how to apply a natural makeup look and the BASIC tools required to achieve the look.
Are You Ready For The Owen Michael O'Donnell Beat?
Includes in your "Beauty Sesh Box" are the following products.
Mary Kay TimeWise Age Minimize 3D To-Go Set (Select from Dry to Normal or Combination to Oily).
Mary Kay - Hydrogel Eye Patch (Sample - Single Use)
Mary Kay Clearproof - Deep Cleansing Charcoal Mask (Sample - Single Use)
Before you checkout make sure you answer the questions, so you will receive the "Beauty Sesh Box" for your skin type.
Registration covers products in the "Beauty Sesh Box" and shipping to your home.
ALL MONEY RAISED IS 100% TAX-DEDUCTABLE to the FASHION UMBRELLA FOUNDATION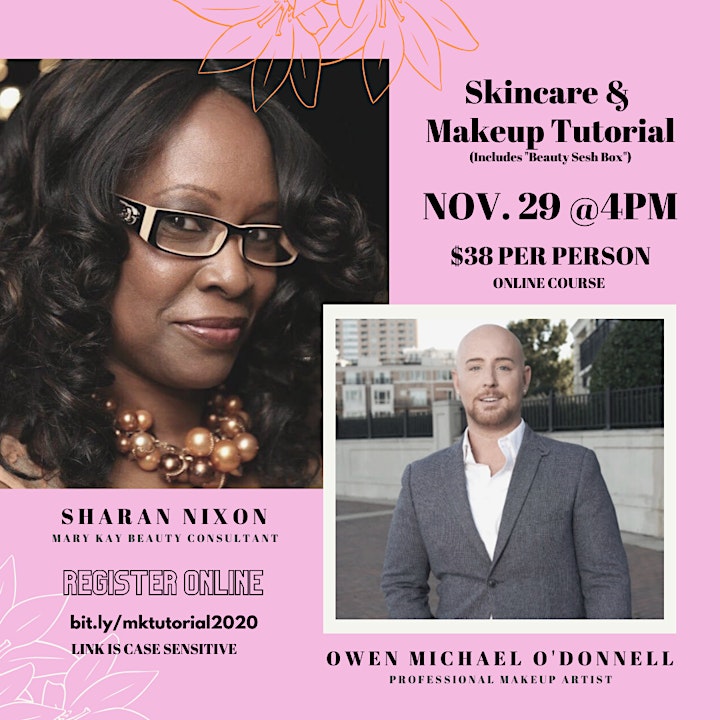 Date and Time
Location
Refund Policy